Did you know that you can now play games while watching livestreams in the app?! Play the FRUIT GAME on any livestream now to get the chance to win extra coins! ✨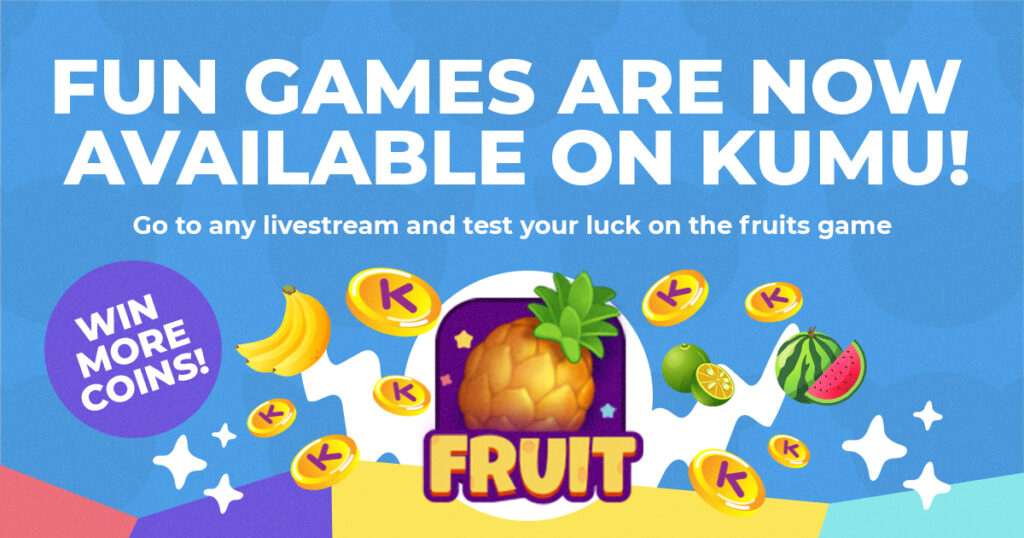 KUMUNIZENS! Want more coins in your wallet? Gotchu! You can now play FUN GAMES on Kumu–where the coins you spend in the game, may chance na ma-doble or triple pa when you win! Introducing the FRUIT GAME, a coin-generating game of luck where players place their bet on fruits with their Kumu coins and earn a chance to win coin multipliers per round! 
Where can I find Fun Games? 
Just go to any stream that you want–click the THREE DOTS in the upper right corner, scroll down, and click "FUN GAMES". The first game that we have here is the FRUIT GAME.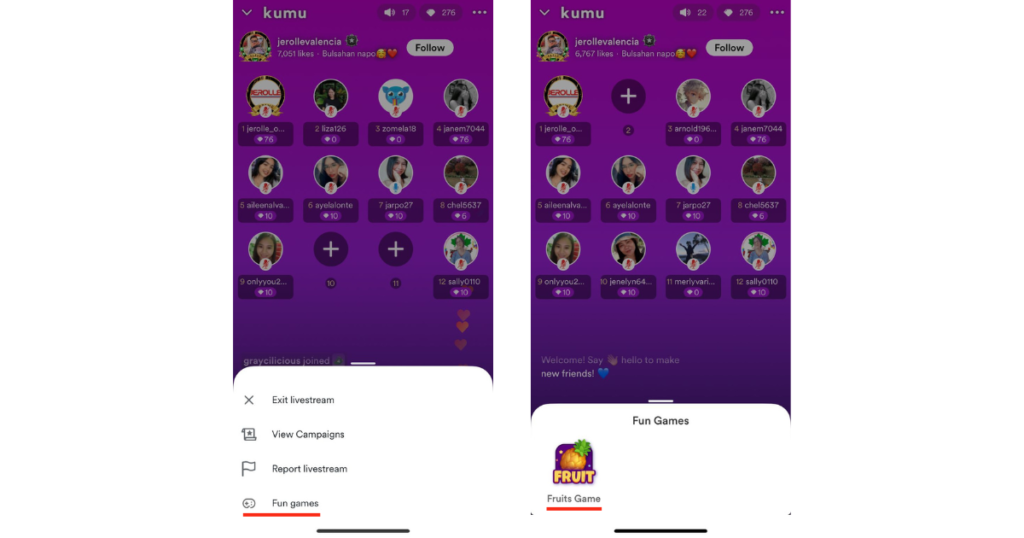 How do I play the Fruit Game? 
You'll see a loading animation for the webpage after clicking the Fruit Game icon. 
You have 20 seconds to choose a fruit from the selection, and the coin amount you're willing to spend for this round. The game will draw a winning "lucky fruit". Kung pinili mo ang prutas na 'yon–congrats! The coins you placed as a bet on that fruit will be multiplied based on the number of times indicated in the fruit icon.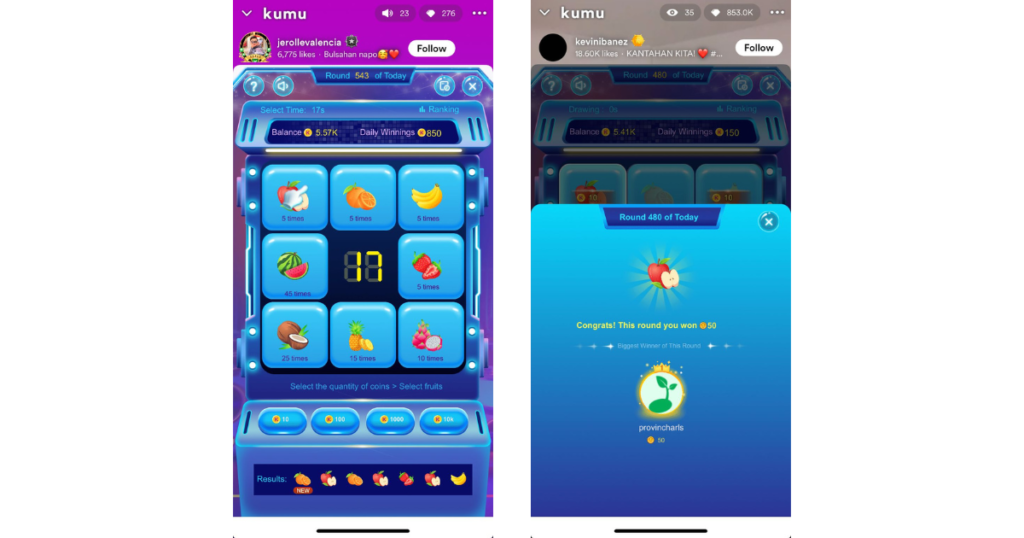 But Don't forget!
You need coins to play the game. Don't worry, you'll get more back if you win!
Not enough coins in your wallet to get the digital items you want? Be sure to top up. Click here to learn more about how to purchase coins on the Kumu app (available on Google Play and App Store), Kumu.live/coins, and other payment platforms (GCash, Paymaya, CodaShop, Razer Gold/Silver, Share Treats, and SEAGM).
Check out the full how-to video below: 
Try out the FRUIT GAME today!
---
Follow @kumuph on Instagram, Facebook, and Twitter to keep up to date with all the latest events, and surprises from your favorite Pinoy livestreaming platform.