We have new designs and levels for your Kumu Mangoes! 🥭
Leveling up is now faster from LVL 10 onwards 💫
Changes to Mango Levels only apply to users who are already at Mango Level 10 and above.
Collect experience points to level up! Send Gifts and Go Live on Kumu now!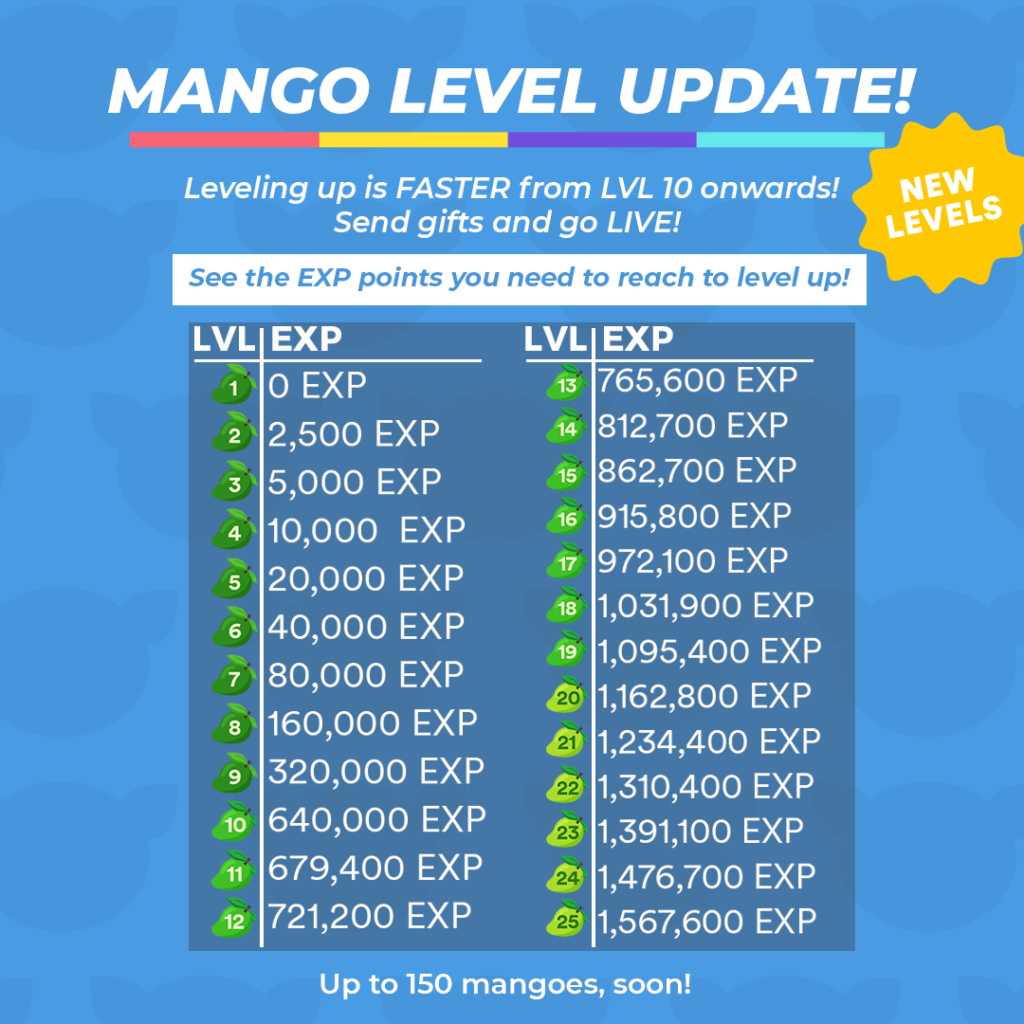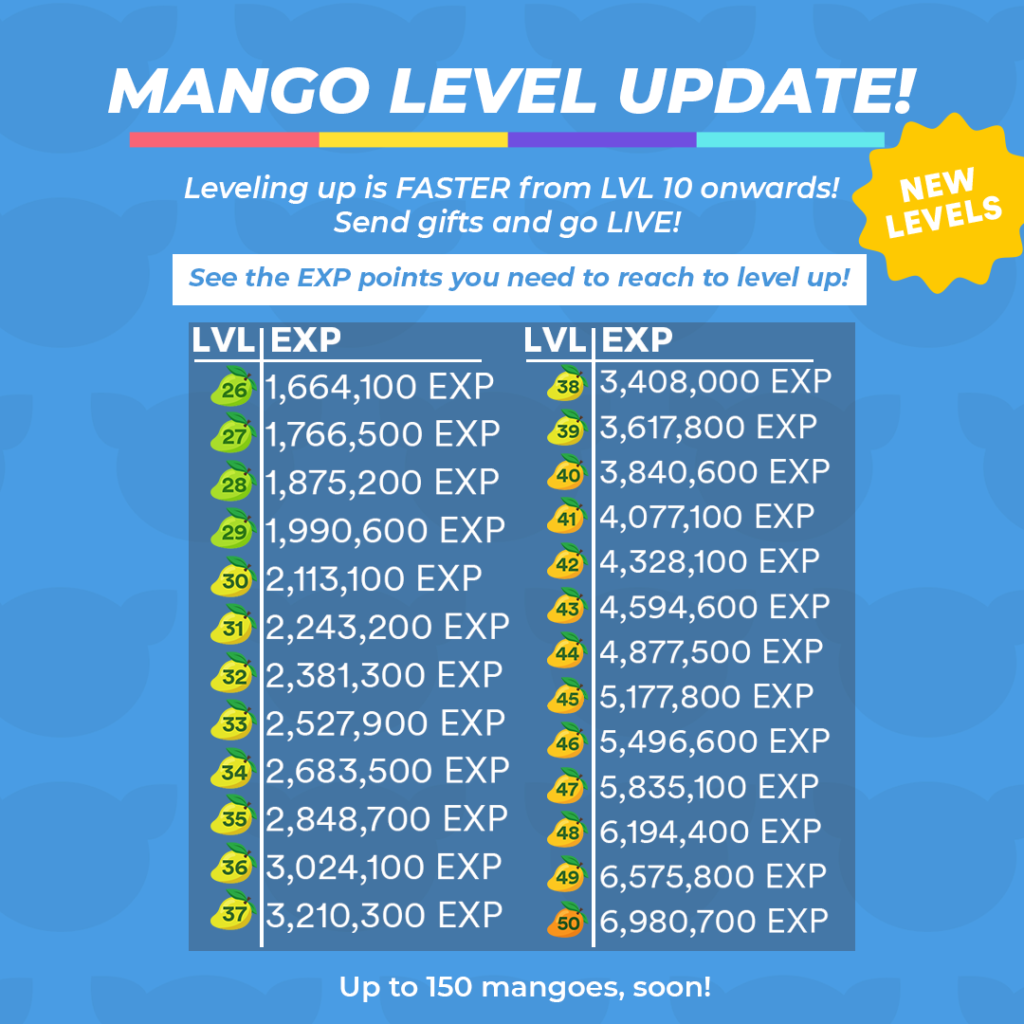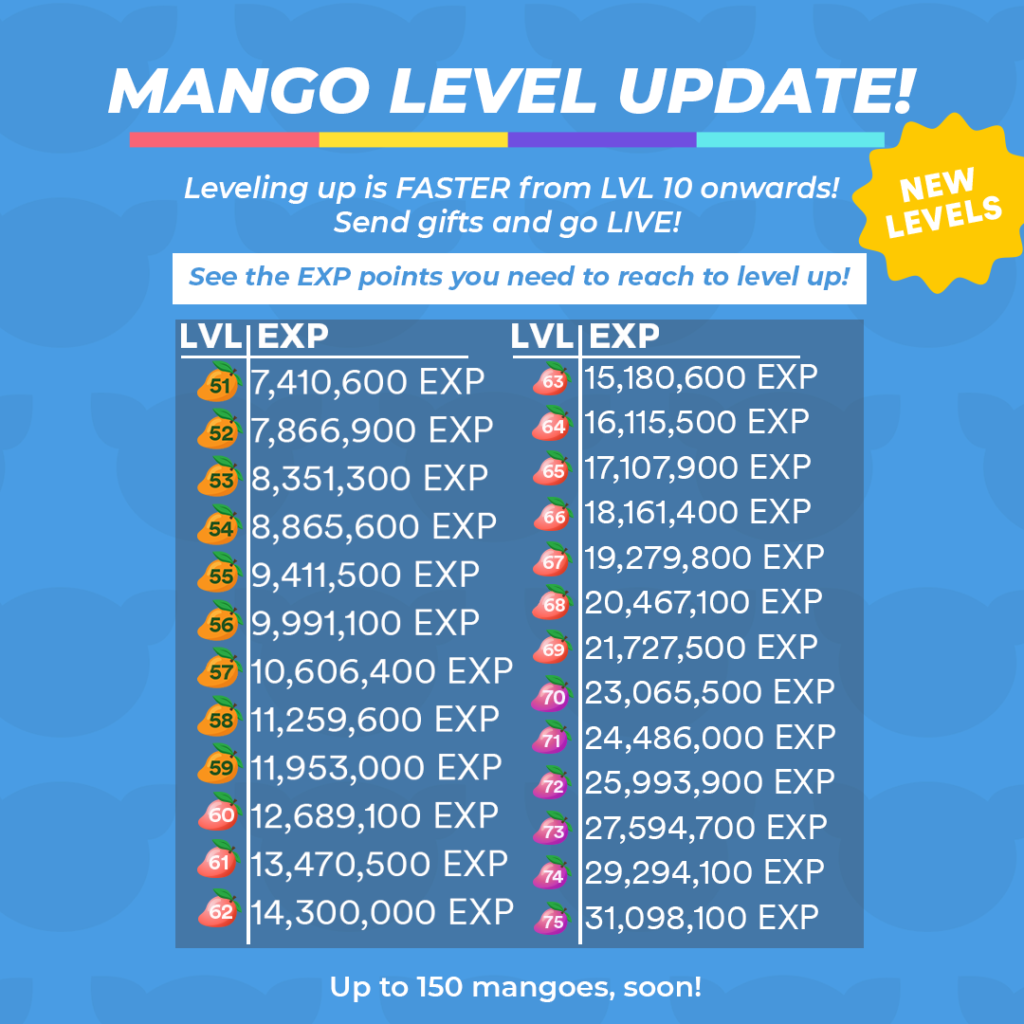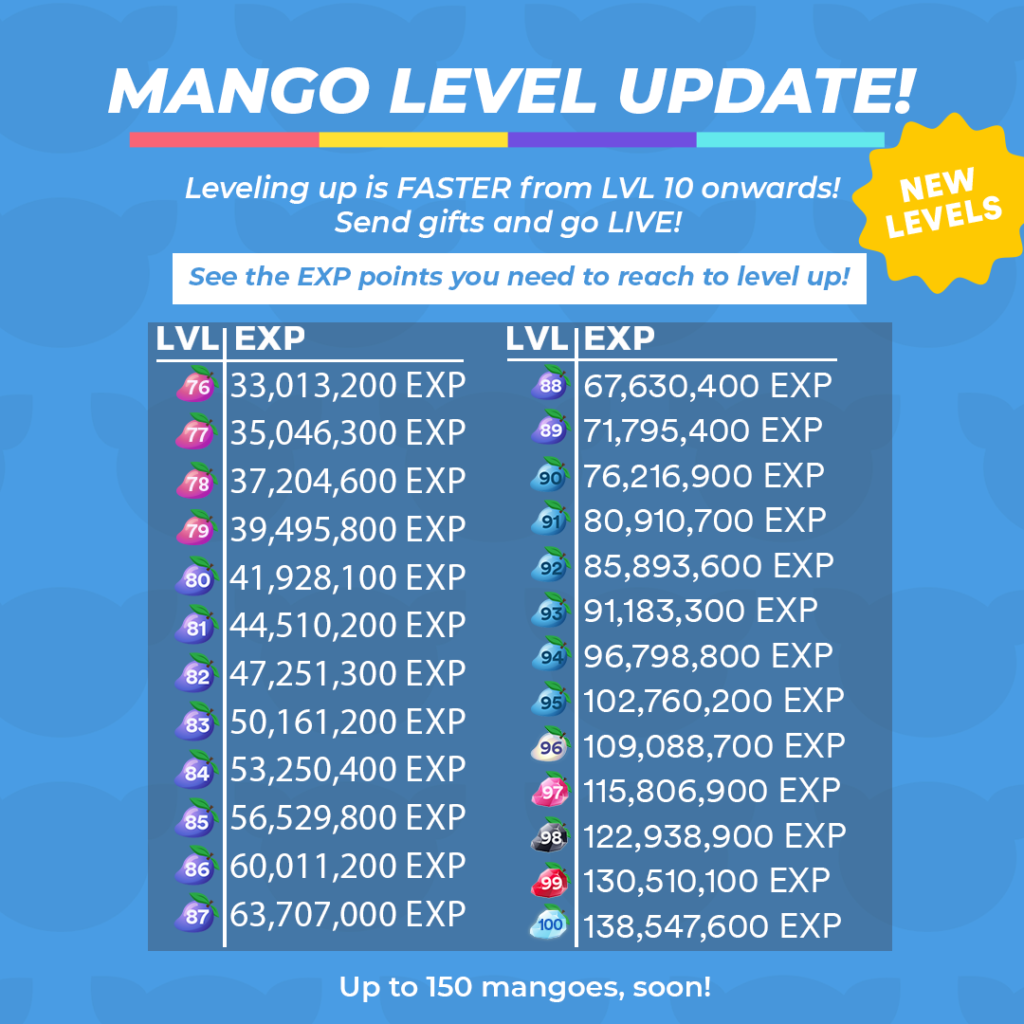 ---
Need a refresher? 🍃
What is a Mango Level?

Mango Level represents your progress and engagement in the app. Your current level is indicated by the Mango badge next to your name on your profile and on the Experience Points (EXP) page.

How do I increase my Mango Level?

You can increase your level in a game by earning experience points (EXP). This is usually done by going live and sending gifts to other people. Drop Virtual gifts during a livestream or try sending a gift to a profile or post at any time! 

What are the benefits of increasing my Mango Level?

You get a new Mango badge that appears next to your profile 🥭 and can also redeem rewards with your EXP. Monitor your level progress and redeem rewards on the Experience Points page. 
Want to learn more about Kumu features & activities? Check out our Zendesk page here