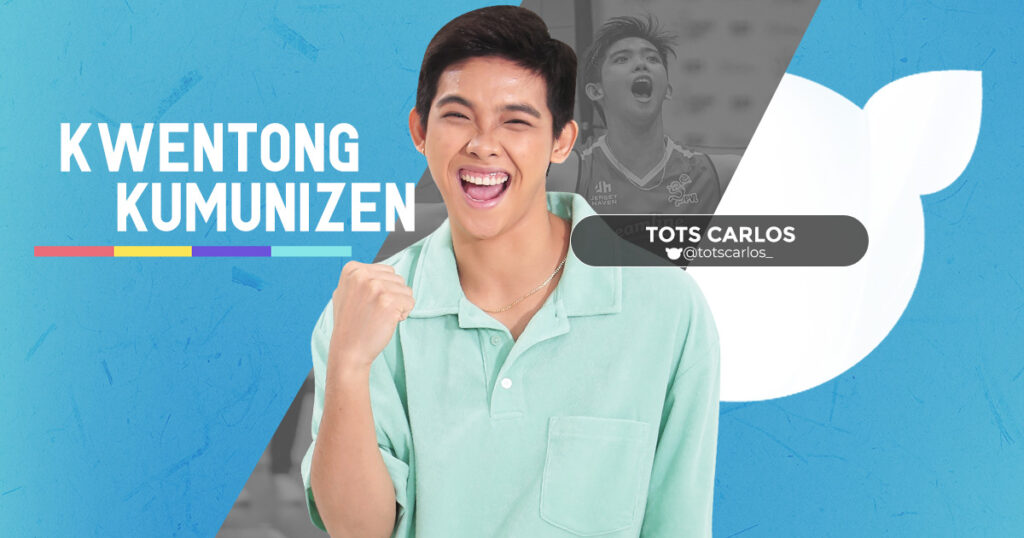 Volleyball star Tots Carlos connects with friends and fans on Kumu, and wins more than just trophies.
Some might be astonished to learn how popular volleyball is in the Philippines when it's often overshadowed by other sports in most conversations. They would be even more shocked to hear just how fierce the fandom is, spurred by a longing to connect with players and get to know them. But, when armed with that knowledge, it comes as no surprise at all that players from the Premier Volleyball League (PVL) regularly stream on Kumu to do exactly those things.
Cheerful and unassuming, 24-year old opposite hitter Diana Mae "Tots" Carlos actually discovered Kumu long before PVL entered a partnership with the social entertainment app. What started as cheering her friends on from the sidelines of their stream, she soon began to guest and host streams herself, talking about the ins and outs of her sport.
Hailing from Lubao, Pampanga, she traveled to the metro specifically to do what she loved, and quickly became a highly sought-after recruit over UAAP Season 78. Landing in the University of the Philippines' varsity team as an outside hitter, she has since bagged the title of Most Valuable Player several times over—in 2018, 2021, and 2022—clearly a force to be reckoned with. But her one frustration with the game has been the lack of interaction with fans, especially during the COVID-19 pandemic.
Finding Her Tribe
"Wala akong kilala noong talagang nagstart ako magstream sa Kumu, apart from my friends," she recounts, "and hindi man ako humingi ng tulong, people I didn't know wanted to help me!" Soon enough, she bridged the gap between herself and her avid supporters, and made those interactions the highlight of her streams.
"In my hometown, athletes get the same treatment," says Tots, "banners, tarpaulins, a warm welcome when you come back. Ngayon, online posters and messages of congratulations, ganon. Being on Kumu feels the same, but these are my fans, people I would never meet if not for Kumu, who really want to support me. Kaya I really take care of that relationship."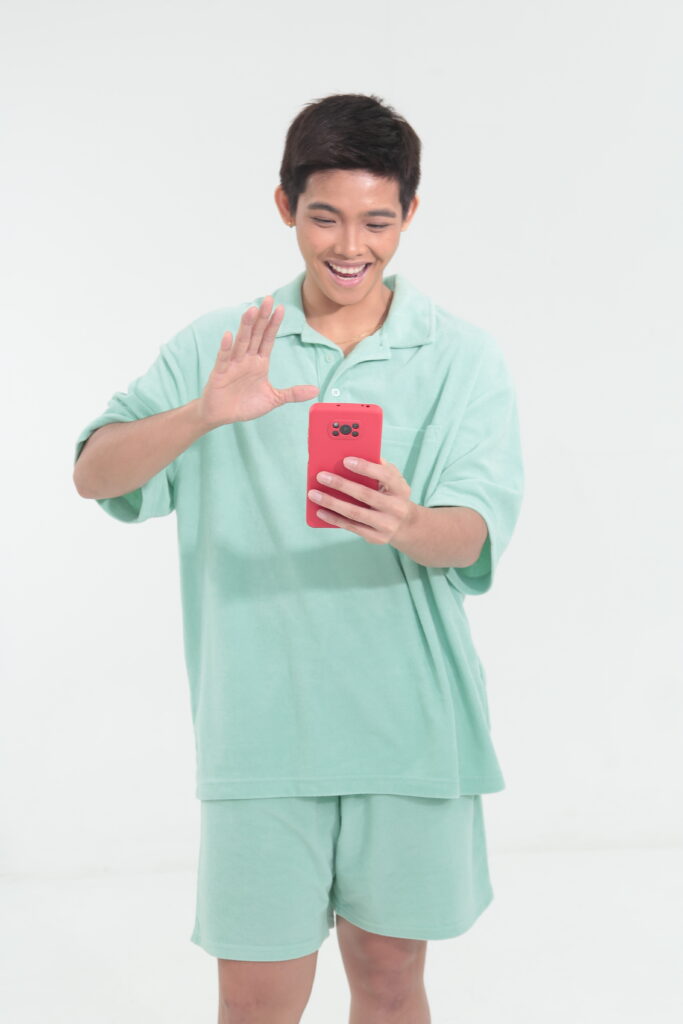 .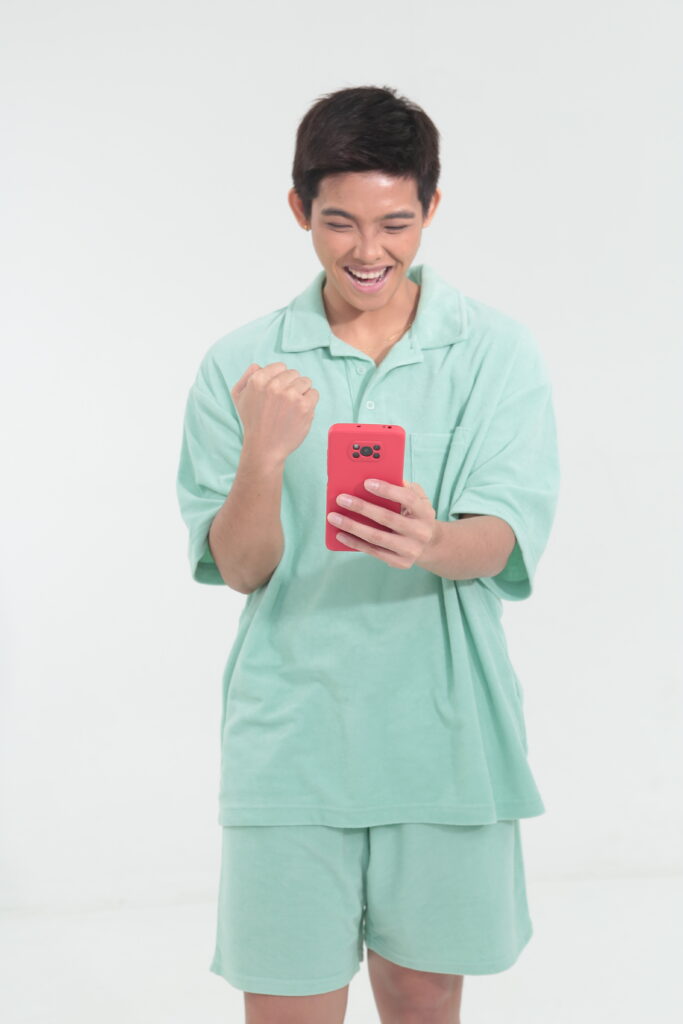 R-E-S-P-E-C-T
"Ang gusto ko talaga sa Kumu is it's safe," says the athlete on what differentiates Kumu from other digital spaces. "May rules, may good censors, kaya may respeto. Pwede kong ipakita kung ano at sino talaga ako and I'm safe, and more importantly, the fans are safe." This contradicts what most of us know to be true about the internet—don't speak to strangers who offer you gifts—but the watchful eyes of the moderators, also known as the Kumu Police, allow those new connections to flourish. Apart from these important duties, they keep interactions positive in every stream.
This unique feature of the app is one of the biggest pillars of its success, especially for users who would otherwise be marginalized. As a woman who is open about who she is and who she loves, Tots is a perfect example of how someone can thrive even outside of that identity when they are given the space to show their truest self.
Diamonds Are a Girl's (Other) Best Friend
But it just wouldn't be Kumu without the campaigns, or the contests that almost turns live streaming into an extreme sport all its own. Creators go live and earn virtual gifts from those watching, and get the chance to win prizes that range from a little bit of cash to having one's face on a billboard. And while Tots doesn't necessarily need to join them—she openly admits that her status as a volleyball player has boosted her numbers on more than one occasion—she sees the fun and takes the opportunity to spread the joy.
"If I do win something, I share it with my loved ones," says Tots. "And what I earn there is a big help. Noong nagtuloy-tuloy na ako, pinapadali niya ang buhay ko. You don't even have to spend the whole day streaming, just once in a while. Talagang inaabangan ka ng followers. Just keep doing the streams, and you'll build your audience."
For Tots, Kumu is a platform ripe with opportunities not just to earn through live streaming, but to connect with people she otherwise would never get to know; people who can truly enrich someone's day-to-day. Follow her on Kumu (totscarlos_) to get insider volleyball knowledge, meet other players, or just to see Tots flourish in her own digital habitat. Otherwise, experience it for yourself; download the app now through the App Store or Google Play. Your community awaits you, so get ready to show what you've got and start your live stream soon!
---
Follow @kumuph on Instagram, Facebook, and Twitter to keep up to date with all the latest events, and surprises from your favorite Pinoy livestreaming platform.