Love of all kinds can blossom when you share your time, talent, and true self on Kumu 💕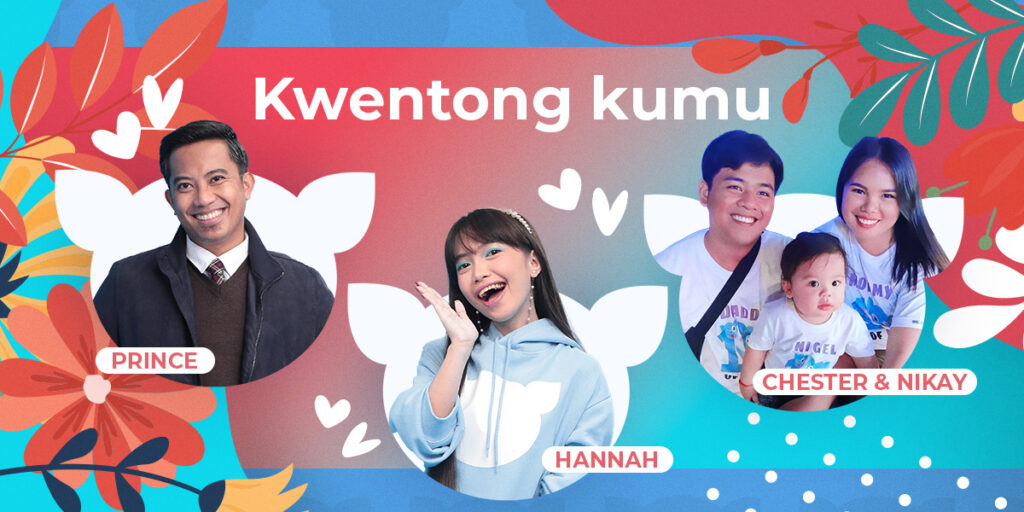 For the past few years, Kumu has grown in popularity as a space where content creators and followers alike can make genuine connections online and earn a living while making their dreams come true. For many in the Kumunity, Kumu is not just a platform to showcase your talent and skills; it's a place where you can find your destiny – whether it's a found family, a tribe to propel you to reach a lifelong dream, or the ultimate romance.
Get kilig as we share the stories of three of Kumu's rising stars and how they were able to find different kinds of love on Kumu.
Unexpectedly Yours: How Prince Started From Online Tambays to IRL Connections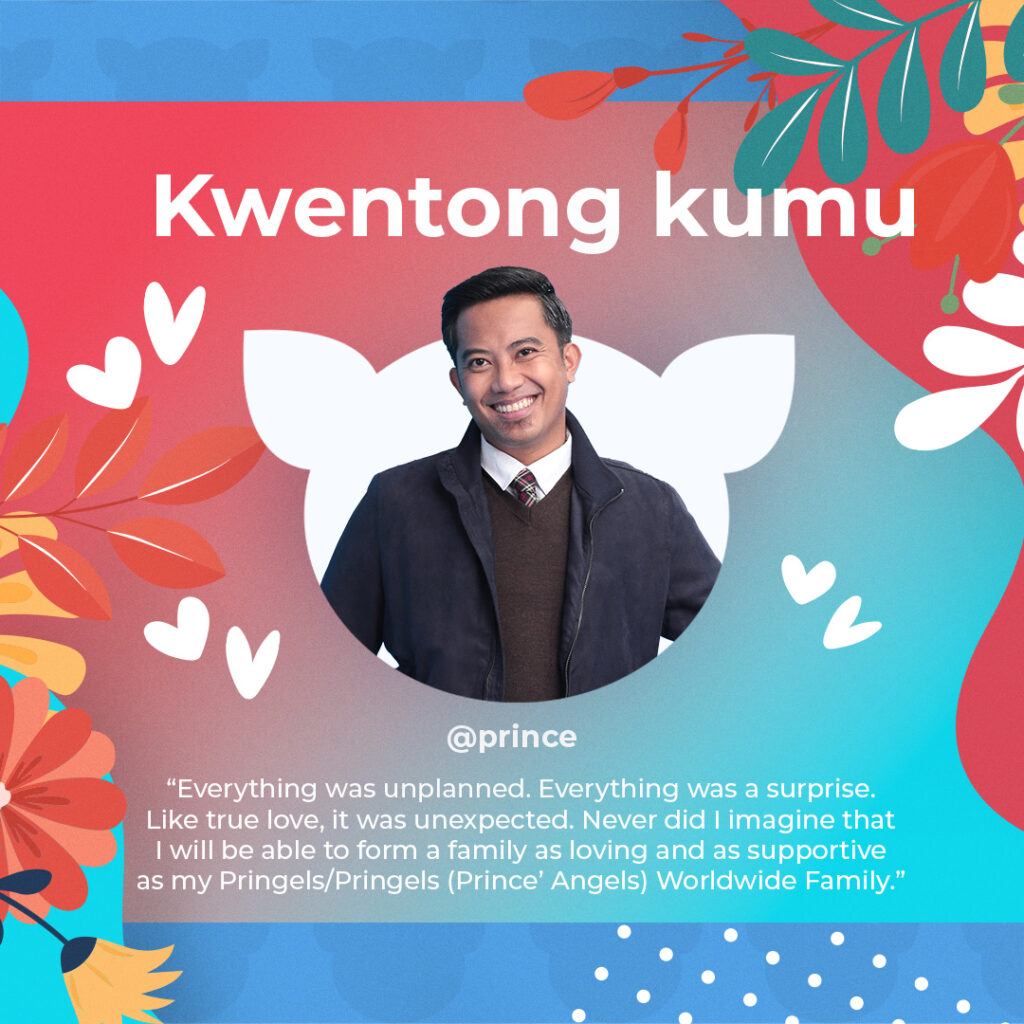 When Prince (@prince) discovered Kumu in 2020, he had no plans of live streaming. He was merely a fan looking for a reliable source of entertainment. From a simple source of escape from the humdrum of being stuck at home at the height of the pandemic, Kumu became a place for Prince to connect with like-minded individuals. He loved supporting streamers – and this love came back to him when he decided to do a stream on Kumu himself.
"I was just at a resort in Batangas when I finally decided to go live with no other plans but share to everyone the beach view I was enjoying at that moment," Prince shares. Little did he know that this simple wish to connect and share would eventually be the foundation for his growing streaming career on Kumu.
Like most Kumu creators, Prince started small with just a group of friends. But his consistency on the platform paid off. As he enjoyed streaming on the platform, sharing his time during online tambays, joining campaigns, hosting games and giveaways, his "family" on Kumu grew and grew. "I was just enjoying my streams and didn't realize that I was already creating a solid KUMUNITY. Random viewers started to tambay. Consistent viewers started asking if they can be part of the family."
Prince is known as a campaign all-star on Kumu, and for this he is grateful. He knows, however, that none of his success on the platform – his participation and winnings in the KUMU Battle Arena, KUMU Knockout Battle, and The Arena Campaign, plus bagging major campaigns and live guestings – would be possible without his Prince's Angels Worldwide Family, or Pringels for short.. "I see to it that I get to celebrate wins, small or big, with them because I believe that most of my achievements, I was able to get because of their undying love and support," he says.
Apart from his success on the platform, what Prince is most thankful for is the bond he's created with his Kumunity. "While I met most of them online, I am truly grateful and fortunate to get the chance to meet most of them in person already and later on created lasting memories with them. We've had videoke sessions, beach trips, out of town getaways, parties, and countless gastronomic adventures. Truly, KUMU is where authentic connection happens." He's quick to add how much he also values the silent but consistent viewers – basically everyone who joins him on his streams. 
"I […]  believe that the backbone of Kumu is mutual support," Prince says. To give back to the Kumunity that has pushed him to success in his 27 months on the platform, the rising campaign star makes sure to show his support to his fellow streamers. Not just through virtual gifts, but with his own time and effort. "I find time to guest on their individual streams whenever I get invited, I engage with them even outside KUMU, I invite them to certain events so I can bond with them personally, and I always express my sincerest gratitude to all of them."
If there's a secret to Prince's success, it is this: he doesn't take the connections he's made on Kumu for granted. "Love takes so many forms and I hope I [am] able to make everyone feel loved through the support I continue to give them."
Singing All My Love For You: How Hannah Found A Tribe to Push Her to Success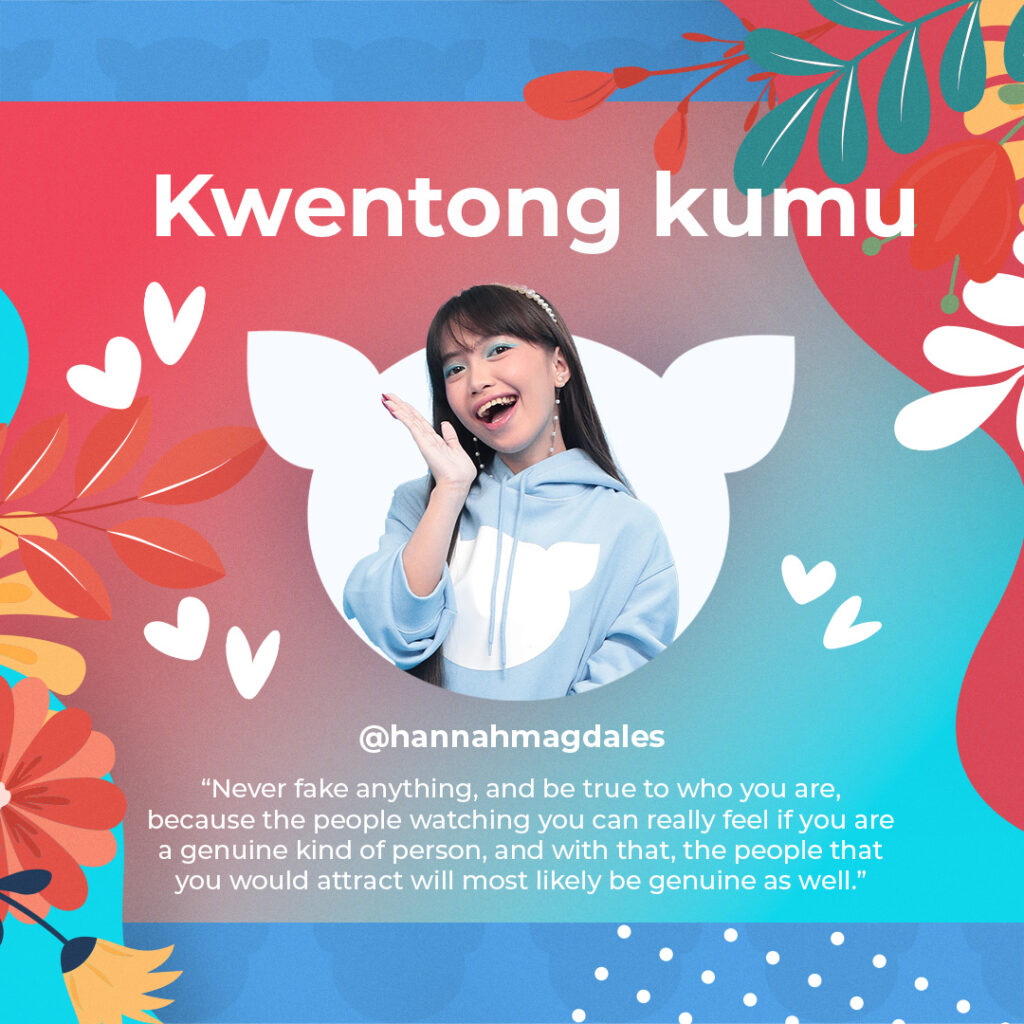 February will always be a special month for Hannah (@hannahmagdales). It was in February 2022 when her team on Kumu was formed. Back then, she was just a newbie on the platform and had very few expectations. But still, she pushed on. The support of the Kumu friends who joined her on that stream was key to her first victory on the Super 100 Campaign.
Still, Hannah's rise on the platform was plagued with doubts. "I already had the blue check at the time, but I remember only having around 40 followers and a lot of self-doubt," she recalls. Looking back, she's grateful for those first 40 people who believed in her. "I'm happy to say that a year after, I am still with the same people who supported me since I was a newbie. From the 40 followers I had last year, we have already grown to 4,000+ this year, which really is all thanks to my tribu_ni_hannah family, and all the people who helped me throughout this journey."
Today, Hannah has a contract with Viva Entertainment and is on her way to making her big dreams come true. Still, she loves Kumu and the tribe that she formed here. They push her to do her best, even outside the platform. "I can say that these amazing people have not only helped me inside Kumu streams; they have also supported my endeavors outside Kumu. They really want me to focus on my academics still, and they always reward me by sending me surprises, gifts, and food, every time that I am achieving something whether it's a small or big win."
With all the love and support she's received from her Kumunity, Hannah makes sure to give back. "I always make sure to be there during their streams, and sing for them whenever there's a special occasion or monthly celebrations for their Kumu accounts. Whenever they have campaigns, I am always there to support them as well. And I am also their one call away friend, just as how they are to me," she says. Even with all the prospects she's received off the platform, Hannah continues to stream on Kumu to celebrate her successes. It's where she started, after all. Staying loyal to the platform is her way of keeping her feet on the ground.
Her advice to dreamers who wish to find supporters on the platform? "Never fake anything, and be true to who you are, because the people watching you can really feel if you are a genuine kind of person, and with that, the people that you would attract will most likely be genuine as well."
My Kumu Romance: How Nikay and Chester  Turned Their Live Streams into Love Streams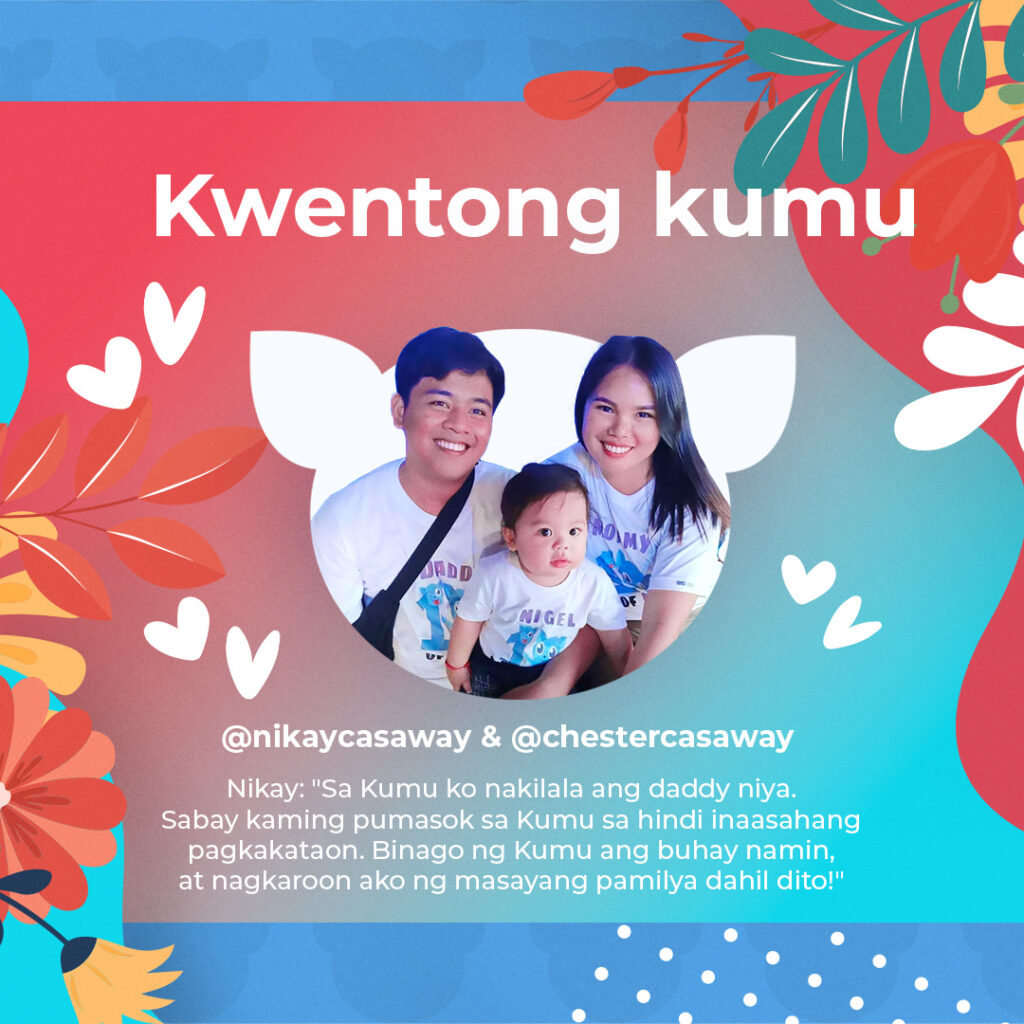 No one streams hoping to meet the love of their lives, but if you're sharing your authentic self, maybe the possibility isn't that far off. This is exactly what happened to Nikay (@nikaycasaway) and Chester (@chestercasaway). From mutual supporters turned friends, the two streamers developed their relationship IRL and fell in love.
But their happy ending does not stop there. The two Kumu streamers are now happily wedded – and it's thanks to the livelihood they've earned from the platform that they were able to have the wedding of their dreams. Soon after, their love made way for another when they gave birth to Karl Nigel. The origin of their baby's name? Also inspired by Kumu, like their love story. Karl comes from Karlito, Kumu's beloved character. Nigel, on the other hand, means "champion" – a reference to the time when Nikay gave Chester her sweet yes, while he was on a champion-winning streak on Kumu singing contests. Even Karl's baptismal and first birthday parties are Kumu-themed!
Nikay and Chester are not afraid to let everyone know that Kumu changed their lives. From giving them the opportunity to build connections and make their dreams come true, Kumu paved the way for them to find love and eventually create a happy family. Until now, even after their "happily ever after", Nikay and Chester feel grateful for the Kumunity they've built. "Malaking parte ng buhay namin si Kumu, as in up to now (Kumu is a big part of our lives, even up to now)," Nikay shares. The Casaway family is a testament to the fact that Kumu is not just a platform to earn a living from your talent and creativity – it's also a platform where you can build a new life, develop real relationships, and yes, even grow in love.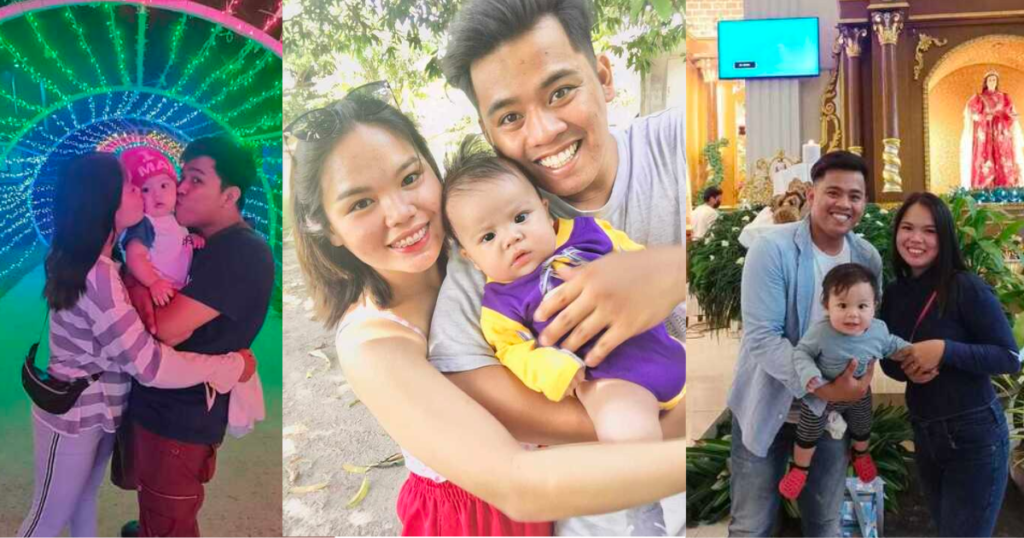 Like Prince, Hannah, Nikay, and Chester, you, too, can find endless ways to enjoy real-life bonds while making a living on Kumu. Forge life-long friendships, garner loyal support while following your passion, or be one step closer to your destiny – all while creatively sharing your true self. Start streaming on Kumu to create authentic connections, build a community, or even find love.
---
Follow @kumuph on Instagram, Facebook, and Twitter to keep up to date with all the latest events, and surprises from your favorite Pinoy livestreaming platform.