The results are out!!! The first kumu Livestreaming Awards was an online hit, with more than 27,000 live viewers tuning in for the big night. This was truly an awards show like no other, honoring the livestream talent and creative passion of the Filipino people. No need to worry if you missed it, the replay video of @kla2020 is available on mobile, via the kumu app. 
View this post on Instagram
To get you up to speed, here is the grand list of #KLA2020 winners and their kumu accounts. Make sure to subscribe and follow these amazing streamers: 
Best in Music 
The kumu Awards for Music honors artists and talents with exemplary performance and acts in different genres.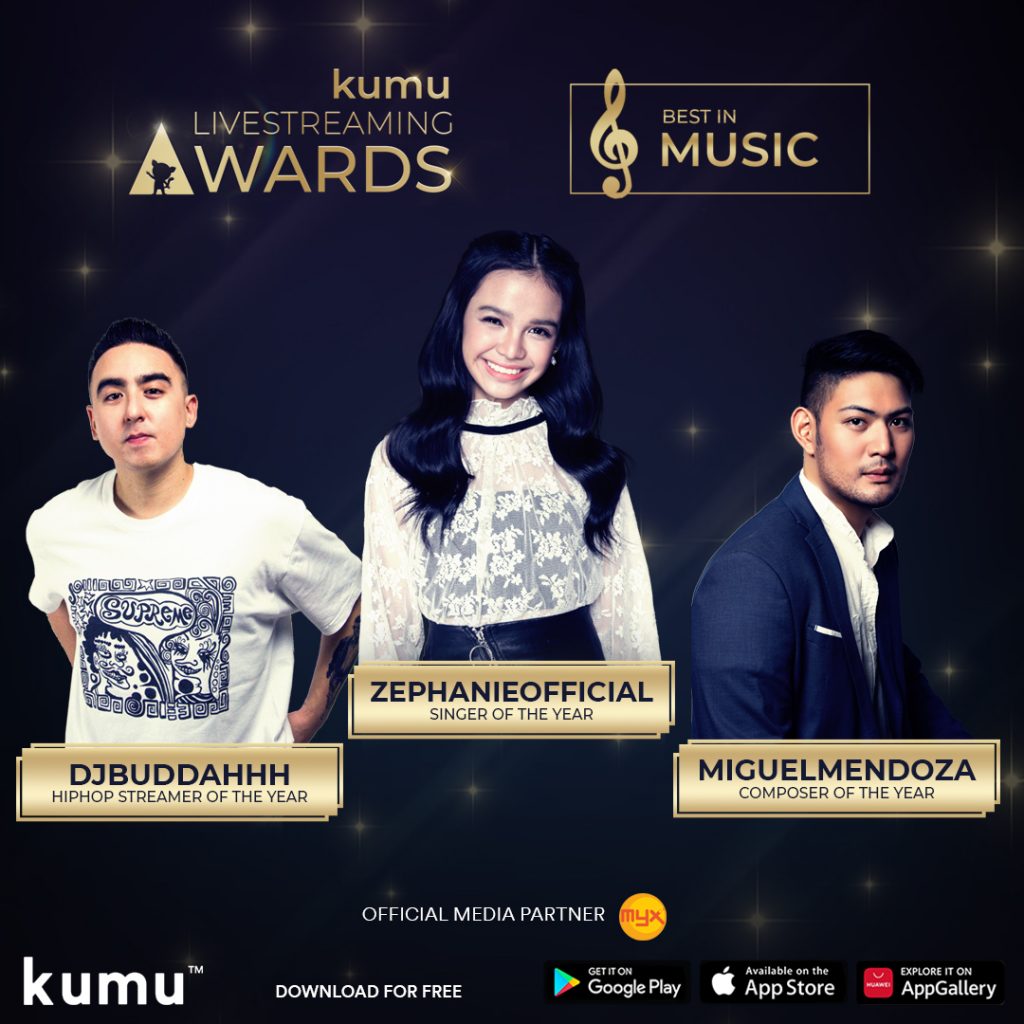 Composer of the Year : @miguelmendoza
Singer of the Year: @zephanieofficial
Hip-hop Streamer of the Year: @djbuddahhh
Best in Campaigns and Missions
The Kumunity Awards for Campaigns and Missions are given to kumu power users with exceptional use of the app in the most impactful manner.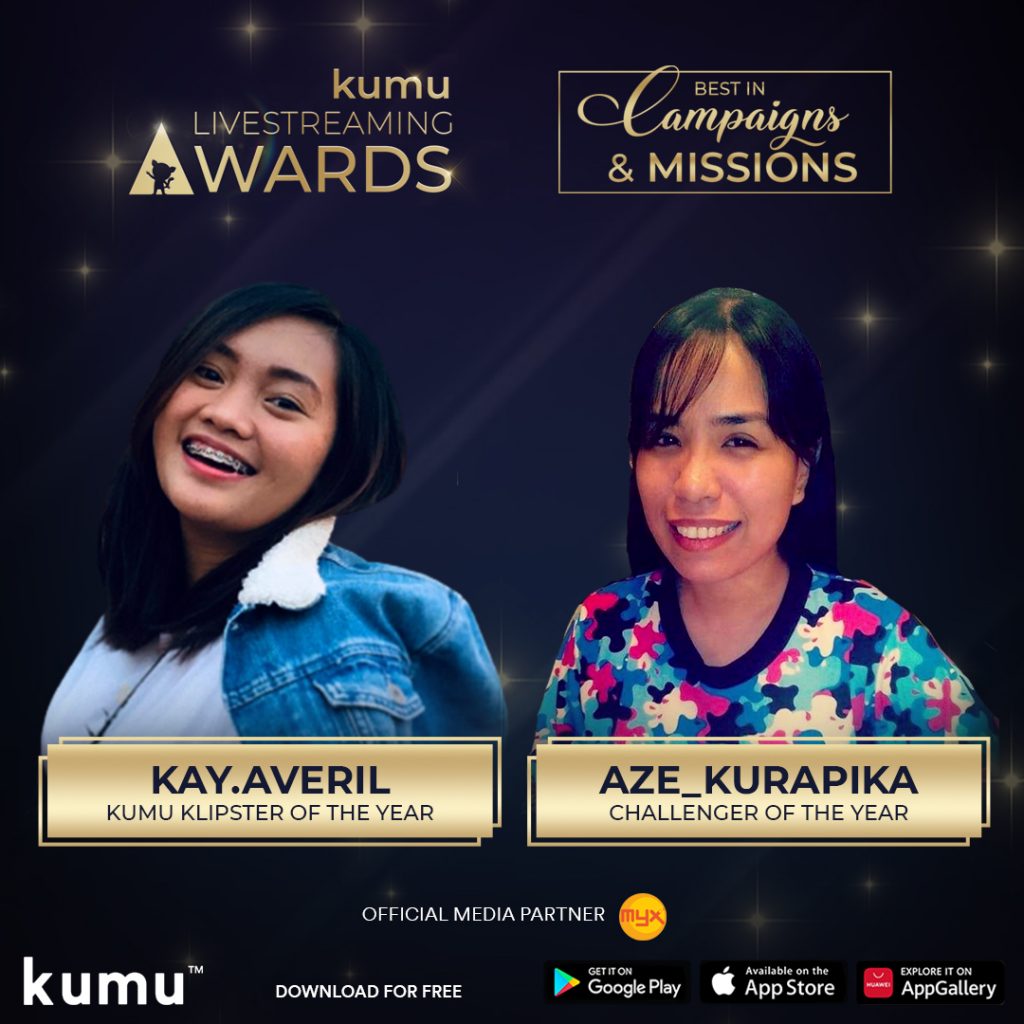 kumu Klipster of the Year: @kay.averil 
Challenger of the Year: @aze_kurapika
Best in Gameshows
The Kumunity Awards for Gameshows are given to extraordinary kumu gameshow creators and players.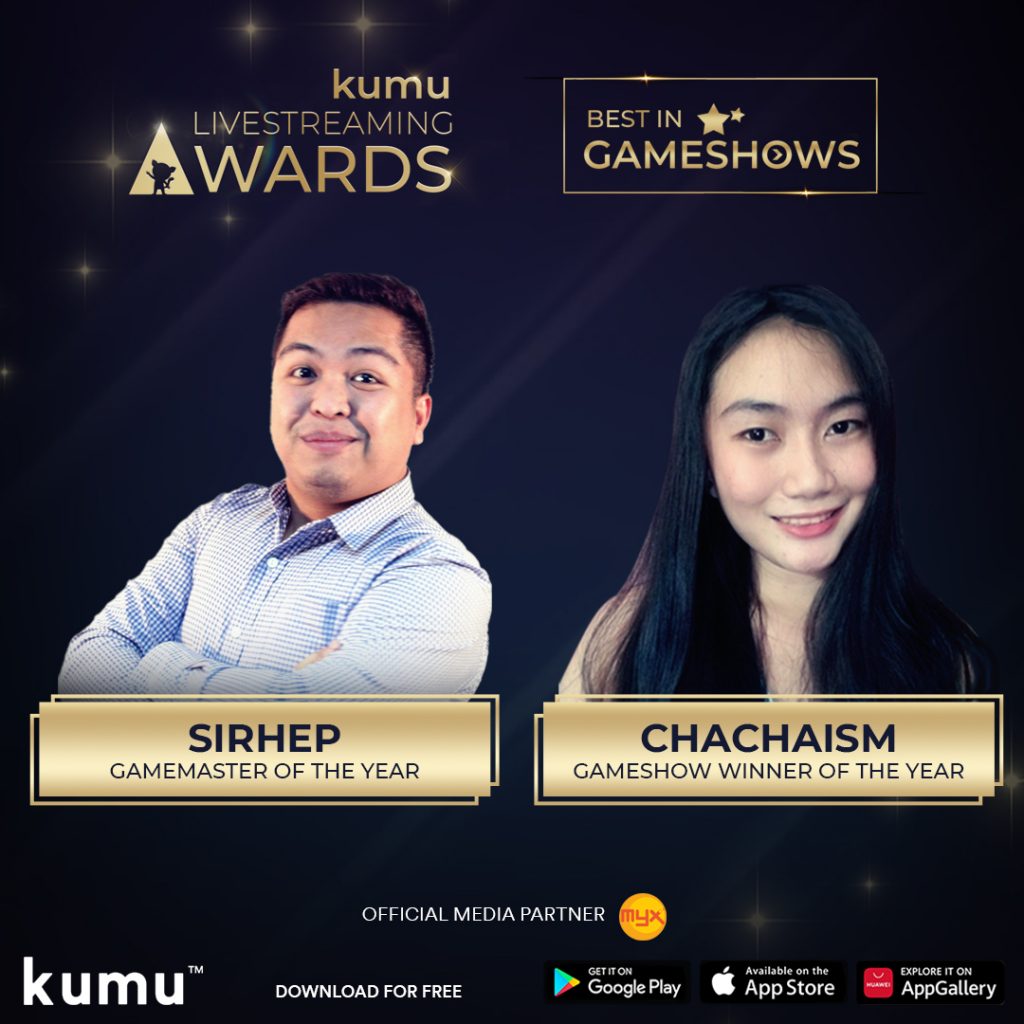 All-Time Gamemaster: @sirhep
Gameshow Winner of the Year: @chachaismm 
Best in Performing Teams
The Kumunity Awards for Performing Teams are given to the most notable teams in the kumu app.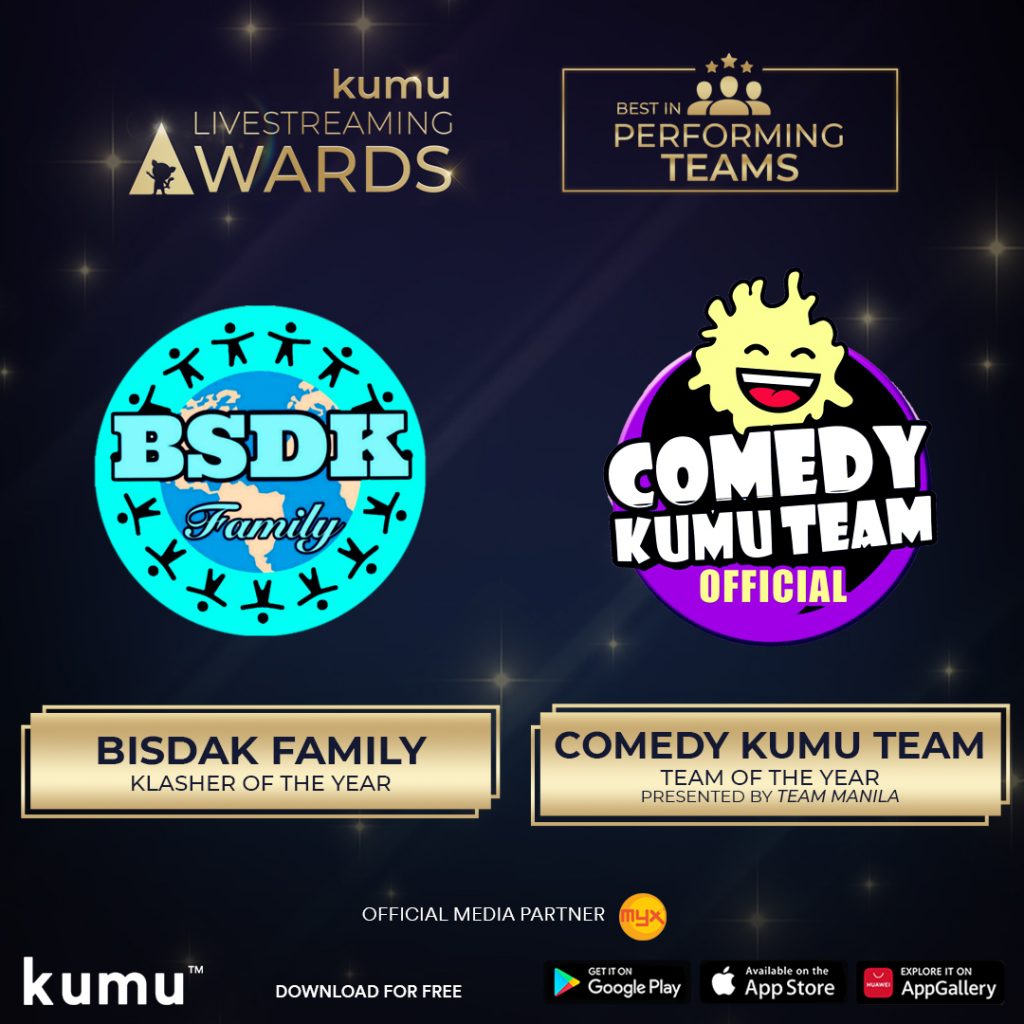 Klasher of the Year: @bisdakfamilyofficial
Team of the Year presented by Team Manila: @comedykteam
Best in Livestreaming 2020
The Kumunity Awards for Streams are given to outstanding kumu livestreamers and talent in the different genres.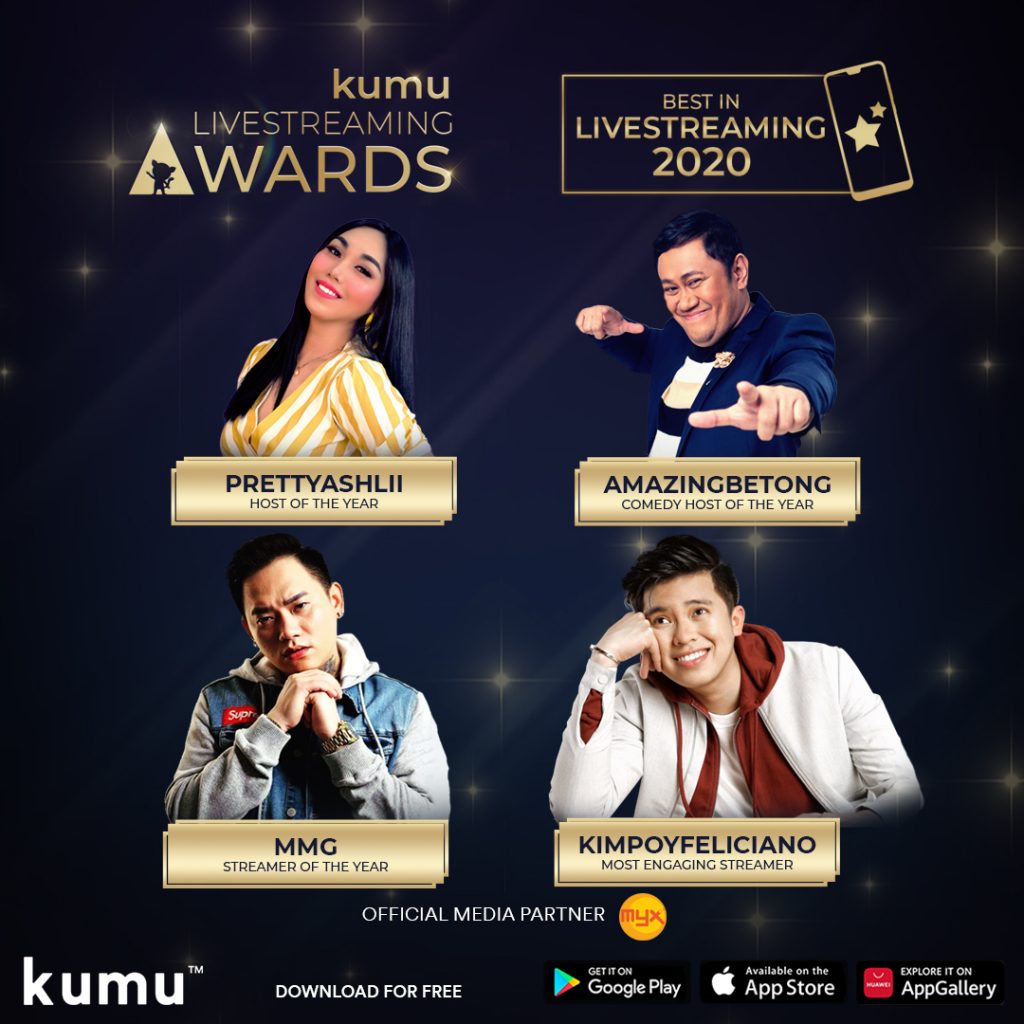 Host of the Year: @prettyashlii
Comedy Host of the Year: @amazingbetong
kumu Streamer of the Year: @mmg
Most Engaging Streamer of the Year : @kimpoyfeliciano
Special Awards
The Kumunity Awards for memorable personalities and incredible achievements within the kumu app.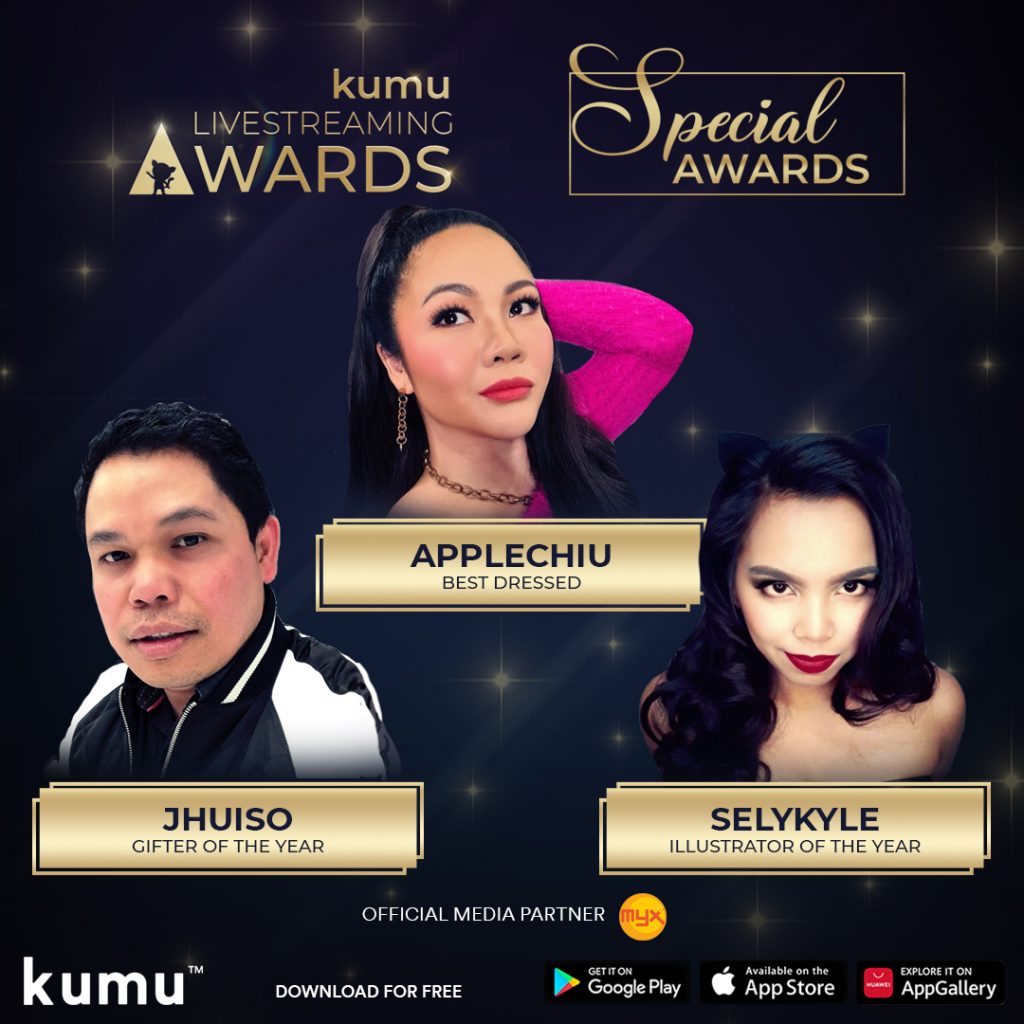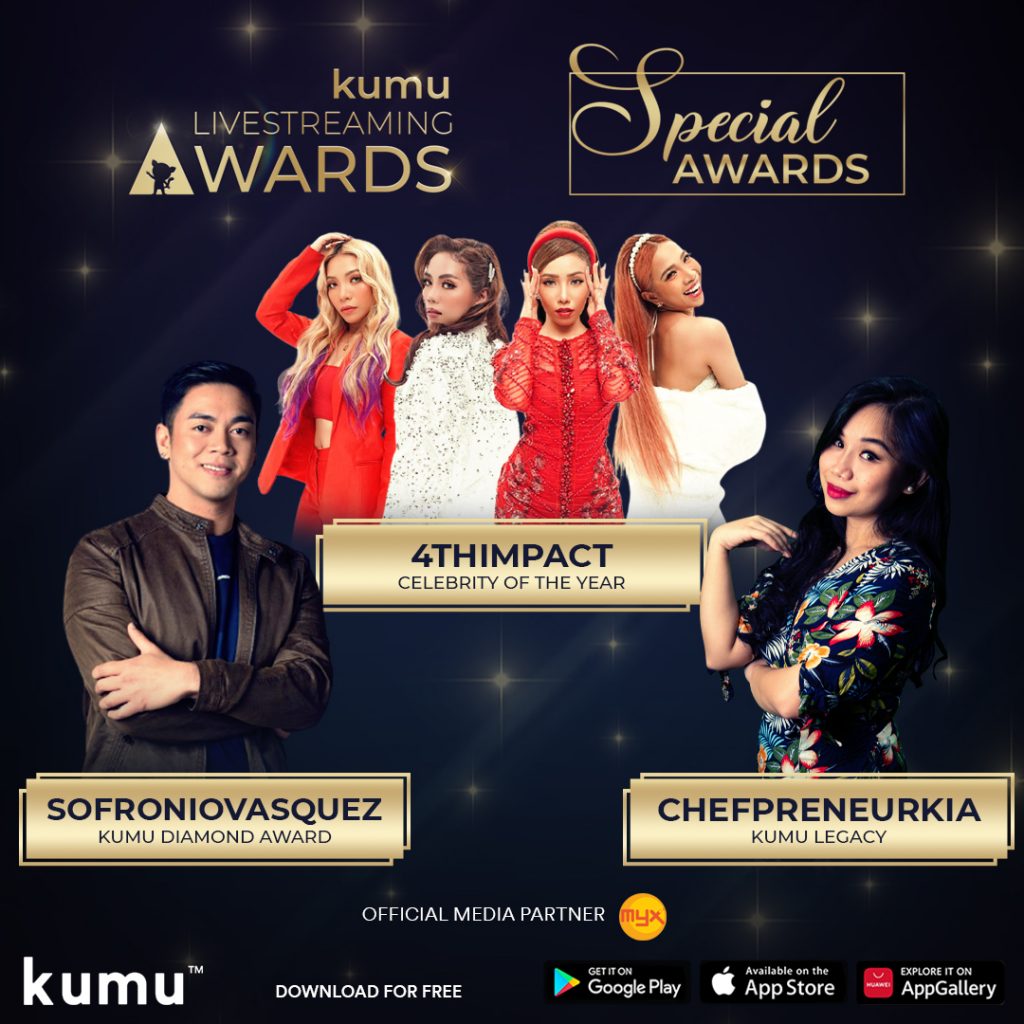 Illustrator of the Year: @selykyle
Gifter of the Year: @jhuiso
Celebrity of the Year: @4thimpact
kumu Diamond Award: @sofroniovasquez
kumu Legacy: @chefpreneurkia
Best Dressed: @applechiu
Twitter Awards
The Kumunity Awards given to the winners of the most RT-ed on Twitter.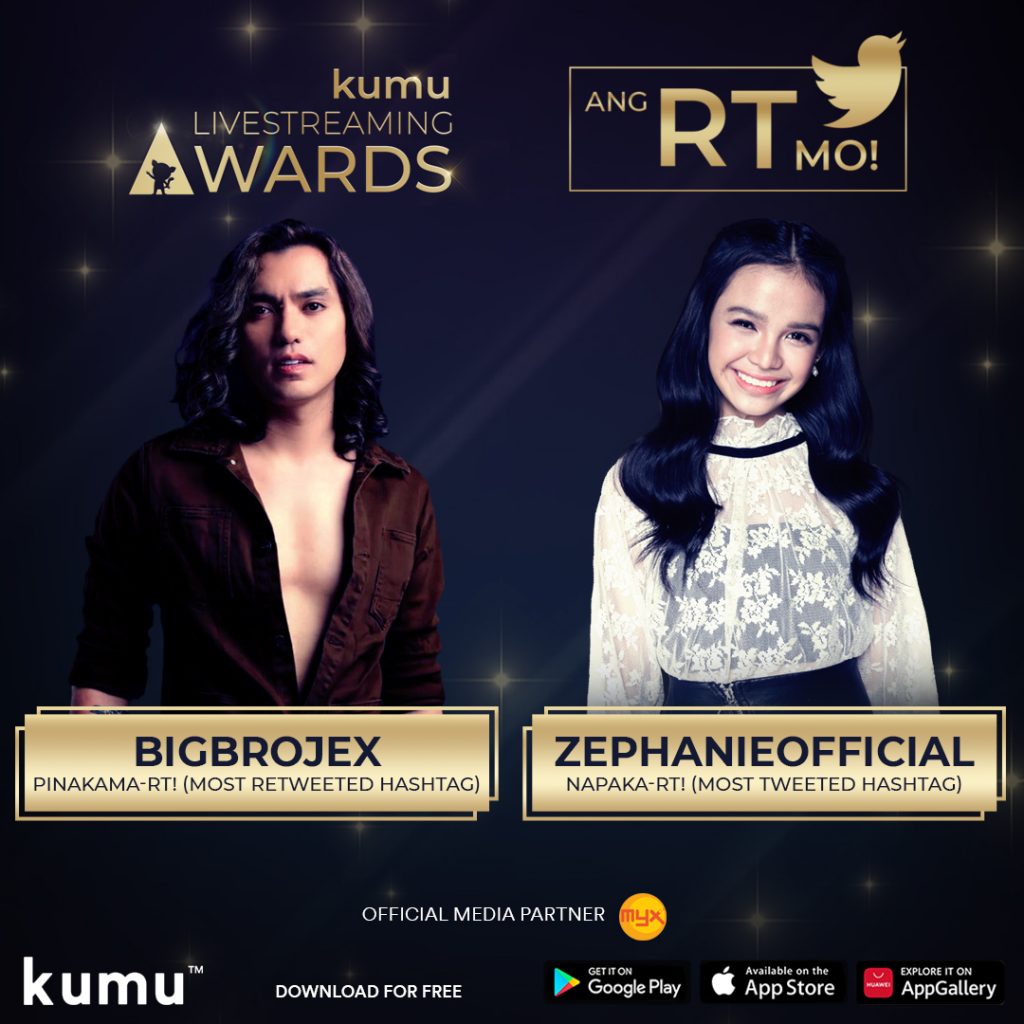 Most Retweeted Hashtag: @bigbrojex
Most Tweeted Hashtag: @zephanieofficial 
Don't have the kumu app yet? It's easy! Download the app at Google Play or the App Store, and start adding to cart! Visit our website kumu.ph for more information and insights into the exciting world of kumu.
You can also follow @kumuph on Instagram, Facebook and Twitter to keep up to date with all the latest events, and surprises from your favorite Pinoy livestreaming platform. Check back here at the kumu blog for more interesting insights into the Kumunity.