This Labor Day, we're celebrating the many professionals, who make up the diverse talent pool of the Kumunity. They are fun, dedicated and innovative… but also, they know how to hustle. While there's really no pressure to monetize livestreams (really, we just want everyone to have fun!), it is possible for streamers to cash-out their diamond earnings to real money; and some of these kumu streamers really know how to rake in the moolah! 
Here's what 5 financially successful kumu streamers have to say about the life-changing potentials of the livestreaming app.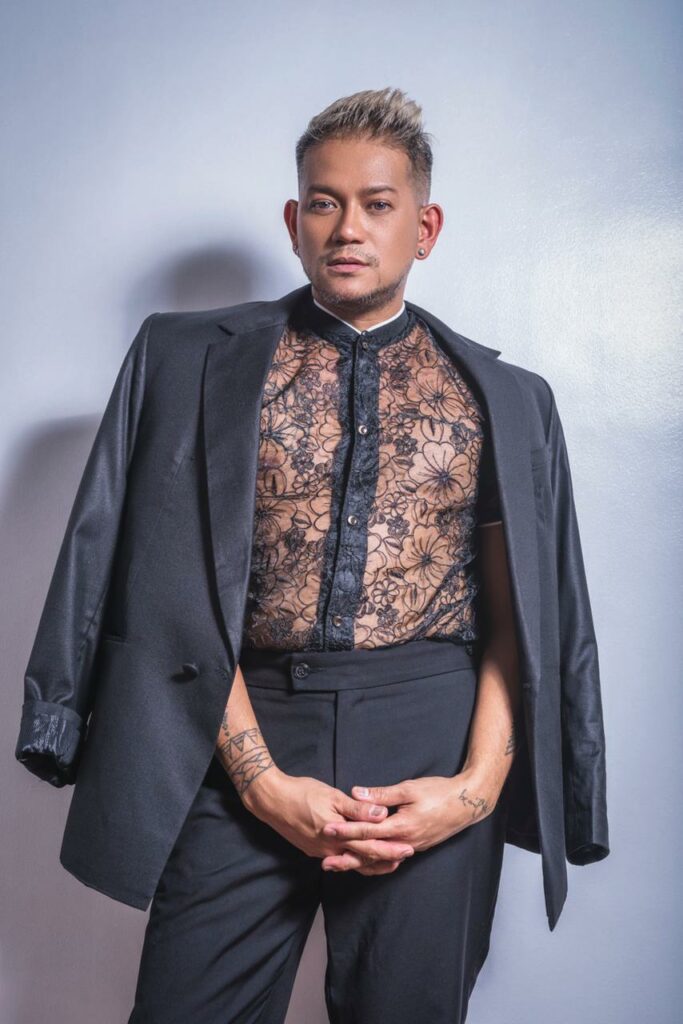 Lourd Ramos 
The ever-so-kwela hairdresser extraordinaire Lourd Ramos (@lourdramos) is the proud CEO of Creations Salon. But during the pandemic, he found himself looking for another creative outlet. Next thing we know, the search resulted in a newfound love for kumu, and three new livestreaming channels! He heads 3 concepts: KusinaNiLourd, Fashion Mondays, and MusikanTahan, wherein he showcases his passion for cooking, hairstyling and makeup, and singing. 
In the most recent months, kumu has become Lourd's escape, he admits. "kumu helps me de-stress from work and the pandemic feels. It's a new experience for me, too. Since I'm a Gen-Xer, I'm happy to be meeting new people all the time!" And due to the fabulous reception to his shows online, he's seriously considering becoming a livestreamer full-time. "It's all a matter of decision. I'm seeing the situation and circumstances happening!"
Francine Arcilla 
For 28-year-old vocalist, Francine Arcilla (@franzarcilla), she has always loved the limelight, especially working as an entertainer in Hong Kong Disneyland. But today, she has found a new stage on kumu, thrilled by the encouraging and appreciative Kumunity. "My oh my, there are so many talented people on kumu! I particularly love it, because I enjoy meeting and getting to know people, and I get to learn from others as well."
More than just a channel for sharing her talents, kumu has become a safe space "where you can know more about people, and, at the same time, yourself." On Francine's channel, you can tune in and enjoy her uplifting singing, and feel-good content that's all about beauty and makeup. "I love doing a lot of things and spreading good vibes," she beams. 

Olivia Kristine Nieto 
While for others, kumu has been a purely creative outlet, Assistant Professor Olivia Kristine D. Nieto (@ulebnieto) of UP Diliman is appreciating the platform's flexibility as an educational platform. 
She introduced Dulaang Kumu along with kumu artists JV Canta and Layeta Buco to the Kumunity; she also launched her monoVlogs, and iconic characters MananangGal Gadot, Aling Ada, and Madam Tseter in Ampalaya Monologues.
Additionally, Olivia leads numerous MasterClass online workshops, which has garnered great reviewers from audiences. "All of my shows were improvisations and collaborations with kumu artists and the viewers. I auditioned for my blue check just to prove to my students in the university that auditions are important. I wanted them to learn the value of earning your audiences."
On kumu, she graciously shares her acting tips on the recently launched "Manananggal Acting and Pambahay Aesthetics" workshop. Here, she teaches livestreamers amazing tips on how to maximize the use of the solo frame and how to keep viewers engaged by utilizing kumu features such as virtual gifts and campaigns.
Jim Irving Sumagang 
Another gifted individual, Jim Irving Sumagang (@jim_@irving) is based in California and heads a group of livestreamer talents. Drawn to the thrilling opportunities of the platform, he eventually found himself testing his gift of gab onscreen. "Compared to my day job, which is stressful and tiring, kumu allows me to relax, enjoy my stream, and have fun," he shares.
 Jim has since become an active member of the Kumunity, having founded the Kumunity Team 'BSDK Family', one of the largest Kumunity Teams to date with more than 120 members, and the winning team of the prestigious "Klasher of the Year" award during the kumu Livestreaming Awards, 2020. He is also a Kumunity Teams Senator, which makes him a recognized leader in keeping Kumunity values. 
He's happy to have found a home and playground on the platform, excited by the perks gained as a successful content creator. "My secret? All I can say to newbies and other fellow livestreamers is to just be yourself. Be authentic and make sure you entertain your viewers and followers."
Robby Gomez 
On kumu, everyone can find a corner to shine – regardless of talent, background, interests and passions. You're sure to find your niche within the Kumunity. For Robby Gomez (@madamrobby), an infectious-disease nurse based in Kentucky, he was surprised by the diversity and great opportunity the livestreaming app presents. "I see kumu as bridging the gap for so many Filipinos all over the world. It's nice to meet people who are going through the same journey as you are. The Kumunity is a melting pot of all kinds of Pinoy culture. Whatever you're into, may it be cooking or singing, you will find it in the app."
Having been a kumu livestreamer since 2018, Robby has seen first-hand the quick expansion of the platform; he has since benefited from that growth as well. "I would definitely recommend kumu to other Pinoy and non-Pinoy friends; because it's a great source of entertainment," he says. 
"Within the more-than 2 years I've been on kumu, I have discovered things about myself that I had never known I could do. Also, because of kumu, one of my dreams to perform with other Pinoy artists came true." Robby was one of the grand finalists of kumu's first major campaign/singing contest, 'Myx Discovered'.  He recalls, "kumu flew me from Kentucky to San Jose, California to perform on "ASAP Natin 'to", a Filipino variety show! My journey on kumu has been truly life-changing." 
On kumu, the possibilities are endless. Find your Kumunity, explore your passions, and earn while doing what you love. Here, you can be rewarded in more ways than one. 
Don't have the kumu app yet? It's easy! Download the app at Google Play or the App Store, and start adding to cart! Visit our website kumu.ph for more information and insights into the exciting world of kumu.
You can also follow @kumuph on Instagram, Facebook, and Twitter to keep up to date with all the latest events, and surprises from your favorite Pinoy livestreaming platform.