Valentine weekend is upon us, and with that, the Kumunity wants to make this as sweet, and memorable as possible. On February 14, 2021, Ayala Malls and the Kumunity Stage will be hosting the "Love In Translation" Concert, featuring notable kumu streamers guaranteed to get you in the mood for love. "Love In Translation" officially airs on 5:30PM, February 14, 2021, at the @kumunitystage account on kumu, which will also be streamed on-ground at U.P. Town Center, Maret! Market!, Vertis North, The 30th, Trinoma and Feliz.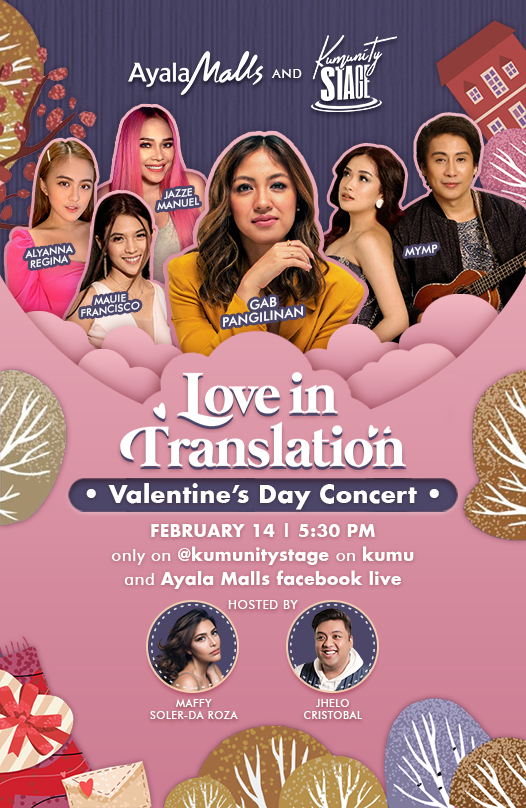 READ: #AddToHeart: "kumu Valentine's Market Klash" Supports Local Farmers And Spreads The Love
"Love In Translation" stars some favorite kumu songbirds and talents, including Mauie Francisco, Jazze Manuel, Alyanna Regina, MYMP, and Gab Pangilinan. What's more, between February 11-12, 2021, the Kumunity Stage will be hosting some pre-event performances. On each pre-event day, 2 streamers will be going live to give everyone a dose of entertainment, from love songs, to romantic chats, details about "Love In Translation" and all about the love in Kumunity.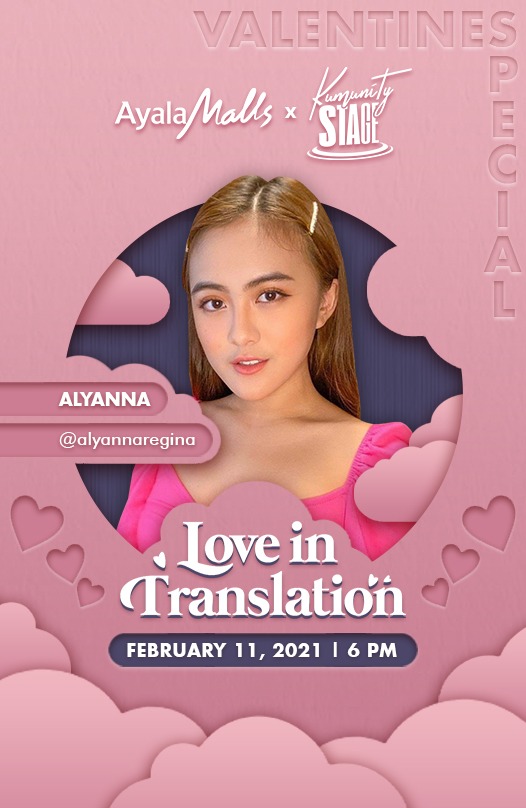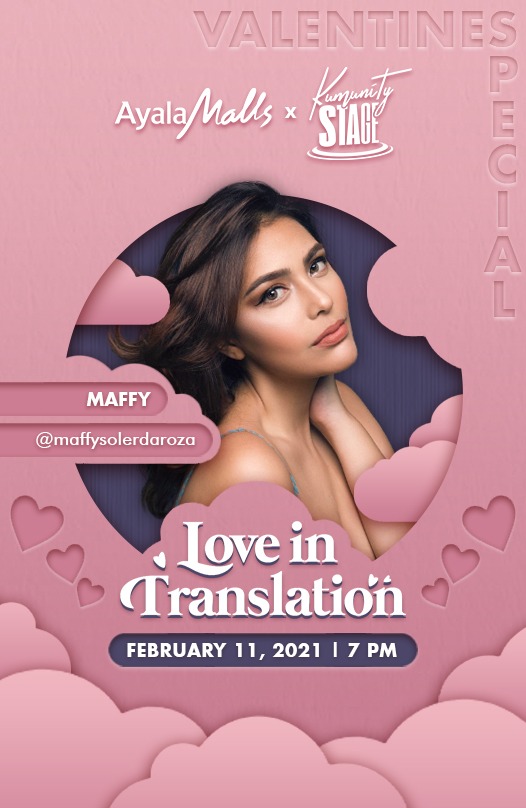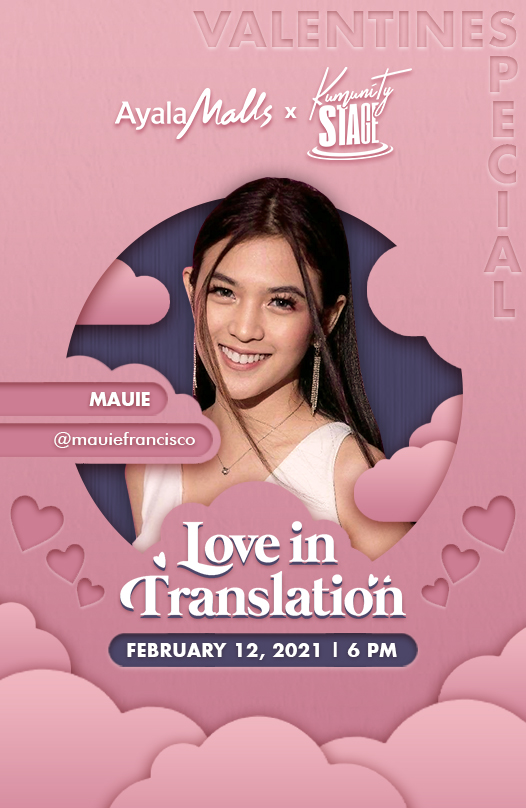 It's a weekend of fun, laughs and love to look forward to this week. And of course, the Kumunity aims to make things extra special. So don't forget to tune in for "Love In Translation" on the @kumunitystage, or to have a moment with your special-someone as you view it from Ayala Malls. 
Don't have the kumu app yet? It's easy! Download the app at Google Play or the App Store, and start adding to cart! Visit our website kumu.ph for more information and insights into the exciting world of kumu.
You can also follow @kumuph on Instagram, Facebook and Twitter to keep up to date with all the latest events, and surprises from your favorite Pinoy livestreaming platform. For more updates about the Kumunity, be sure to follow on IG the official Kumunity accounts, @juankumunity and @kumunitystage.