For the teams at kumu, 2020 has been a monumental year, filled with thrilling growth and opportunities. But, as our leaders would tell you, it's not all fun and games. kumu had to envision itself as a workforce of the future, facing its perils and potentials now.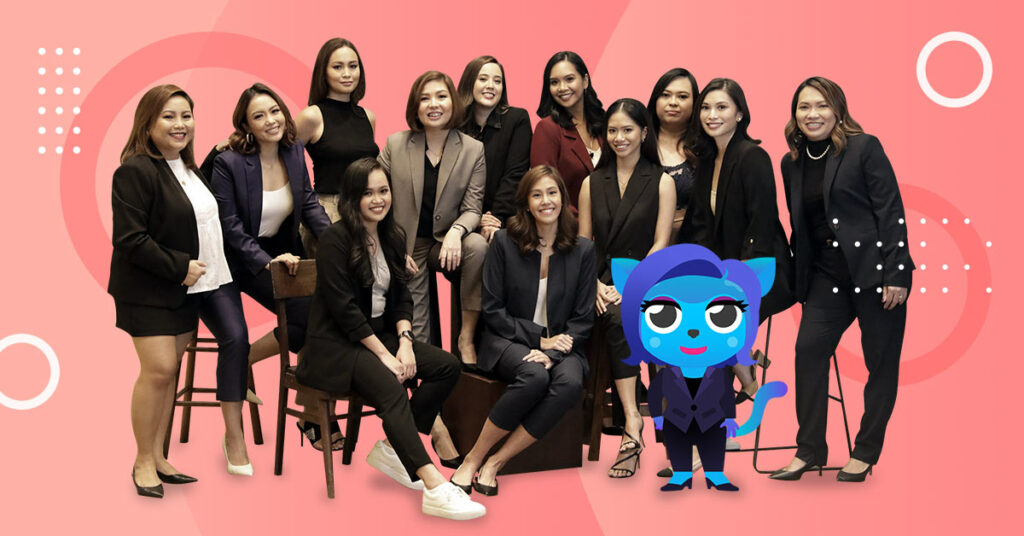 With a year of challenges under their wings—and arguably another year of challenges ahead—we look to our female executives for some insights on how to conquer the "new normal".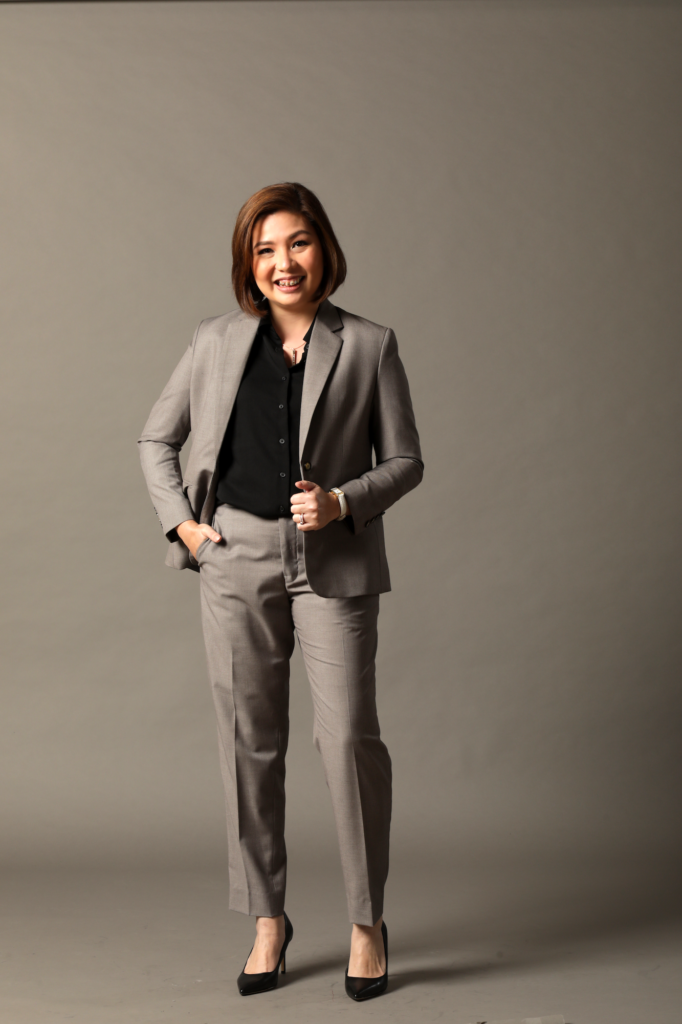 Deanne Dalisay: 'Beware of burnout'
Senior Vice President of Operations
Rather than be balked by the idea of a lockdown, kumu doubled-down its efforts to grow, with everyone believing, 'THIS is our time." But with every great push comes a greater responsibility to look after the teams. "We know people will feel the burn in various phases and periods. So we just needed to make sure that when they feel it, they have the option to take that breather.", says Deanne Dalisay.
Under her leadership, kumu has sought new and creative ways to take care of their employees. New perks, uncapped leaves, flexible hours, unlimited mental health consultations, care packages and so much more have been rolled out to keep kumu teams in optimal conditions. 
It's not a perfect process yet, but Deanne is determined to look after the wellbeing of kumu teams. She remarks, "I also learned that being openly vulnerable to the team encourages the rest of the organization to be forgiving of themselves. This helps alleviate the burnout especially if the sentiments are expressed and shared."
Dana de la Vega: 'Get creative working-from-home'
Strategy Director 
Just a few years ago, the idea of work-from-home seemed outrageous; but then in just one year, work-from-home systems have become the lifeline of companies. "It was especially challenging to build rapport with other teams and colleagues, something that a cross-functional role like mine deeply relies on." says Dana de la Vega, who joined kumu as the company went entirely on a work-from-home system. "I had to get creative with my communication styles." 
Messaging platforms like Slack, Notion and Discord have replaced office space interactions; and it's oddly more documented, with trackers, written agendas and concise outlines. But it's also had its fun.The sending of gifs, memes, reaction emojis, and even innovative online hangouts, like e-numan and tambay kumu streams have become a thing for teams. 
Dana sees this as a glimpse into the future, "We can likely expect to see more hybrid work schedules and setups, or even [online] nomad colleagues. I wouldn't be surprised if at some point we use VR sets to hold meetings – complete with the ability to choose and change our identities!"
Victoria Herrera, "Empathy is key in leadership" 
VP of Marketing 
View this post on Instagram
Building teams remotely is complicated as it is. But for Victoria Herrera, it's not enough to have a team; every member must have a sense of fulfilment, and the team itself must have a sense of unity. As the leader of the Marketing department, Victoria encourages teams to check-in on each other with weekly cadences; but it's also important for the team to do some fun stuff, like group meditations and online workshops.
"Empathy is key in leadership." says Victoria. "It's not just about productivity, but getting your team to finish the goal while also feeling fulfilled and happy." Empathic leadership is a never-ending process to master, and Victoria attests that it truly requires a leader to lead by example. "Constant alignment [with my team] has been a priority, so has patience and calm communication. Ultimately, I listen to my team more than I talk."
Michiko Soriano, 'When business is tough, build the process'
VP of Ad Revenue and Brand Partnerships 
As cool a start-up kumu is, it took some time for businesses to come around to live streaming. "The biggest challenge I faced during the pandemic was having to keep my own, and team's morale high—especially during the months when pitching was tough," says Michiko Soriano, who is often faced with a double-challenge to keep her team, and clients happy in the midst of uncertainty. 
Rather than wallow in disappointment, Michiko used the "downtime" to improve and innovate kumu's sales and partnership process. From refining assets, to churning out more proposals, to collaborating with multiple departments for a better package deal, it was an overhaul of kumu's sales and partnership capacities. "We're in a better position than we were last year!" says Michiko, who credits her team and clients for helping to build this process. "It's humbling having to face so many external clients that count on us. Whatever amount they invest in our product and services, we ensure they have a successful experience on kumu from end-to-end." 
Sambie Tung, 'Aim for excellence in unprecedented times'
Senior VP of E-commerce
"I am very proud of how our team has truly risen up to the challenges of this pandemic, and the work-from-home set-up.", says Sambie Tung, who leads much of the exciting happenings at Shopkumu. "I am very fortunate to have a team that is fearless in their pursuit of excellence, while being extremely collaborative and eager to lend a hand to each other. They truly inspire me every day." 
As a leader, Sambie aims to maintain that spirit of comradery, as they tackle their challenges head-on. In the wild world of e-commerce, being on top of the game means being ready to push, pivot and recalibrate at any given moment. "Executing stellar output and being highly efficient in this lay of the land isn't easy.", she says. "But the kumu team has truly risen to the challenge, despite our hindrances."
As much as Sambie preferes face-to-face interactions with teammates, she knows full well that leaders must adapt to this new normal. She foreshadows this, "The next few years will test every leader's ability and creativity to create distanced but efficient company systems. Leadership roles will demand next-level communication skills, a ton of empathy, as well as being quick on our feet."
Mica Pineda, 'TRUST your team!' 
Director of Campaigns and Virtual Gifting
While the world turned upside-down in 2020, the kumu app experienced a boom of users coming in, with thousands trying livestreams and virtual gifting for the first time. For Mica Pineda, who leads the exciting world of kumu campaigns, the timing was quite a shock. "We were still very much understaffed [at that time].", she recalls. Coping with such astronomical expansion was no joke, and Mica had to act fast
"From the very start, before hiring my team, I made sure everyone was overqualified," Mica shares, "because I already knew the rigours that the job would entail." As her team grew and transitioned into the powerhouse that it is now, Mica also had some major transitions to face as a leader. "I was micromanaging everything, and that obviously did not work!" 
These days, Mica swears by the adage, "TRUST your team!", and candidly shares her experience from a lone warrior to team leader. "I was so used to flying solo and trusting myself, so that the outcomes were more controllable. But a growing department will not grow to its full potential, unless the teamwork grows as well. An empowered team makes great future leaders." 
Mariel Bitanga: 'Make an effort to connect' 
Director of Live Events 
"It's crazy to think that our core team was only created during the pandemic." says Mariel Bitanga, who had to build her department entirely on virtual means. For Mariel, the downsides of no face-to-face interactions was immediate. "Not having physical interactions was a little bit hard, since we were all just starting out and finding our way around our own roles and team." 
But also, it's because Mariel's team has overcome the obstacles of working remotely that they know full well the impact of team interaction–and why we should all make that effort to connect with our colleagues. "Ultimately, what worked was trust, open communication and setting clear goals.", says Mariel. "And of course, making an effort to get to know each other outside of work." 
In times of remote work and uncertainty, connecting with individuals and groups is the key to kumu's flow. So, in spite of the struggles with virtual team building, Mariel points out, "kumu is really about collaboration, and it amazes me how everyone tries to collaborate. Not just within my team, but with other teams in the company. Everyone is just set on making sure the whole company succeeds. It's definitely a great environment to be in." 
Eula Claire Ponte, 'Adopt an ownership mindset' 
Community Operations Director 
When asked what her biggest challenge was during the pandemic, Eula Claire Ponte was forthright, "Biggest challenge at first was myself." It was after all tough times, and she had to keep herself "sane and focused"  to effectively run her team over at the Kumunity department. 
As an app, kumu prides itself as a user-driven platform, and much of its success is owed to the Kumunity's activities. It's a fast-paced world, filled with fun events, gimmicks and trendy campaigns. Yet, for all its community-first strategy, Eula reminds us to never forget our own, personal developments. After all, leaders must first master themselves before they can look after their teams.
"I learned so much on adopting an ownership mindset," says Eula. She explains further, "[It means] that I have the ability to choose, even in small ways to take action, to recharge and build momentum. This gives me enough management to give time to myself, to keep my mind focused, and relay the same vibe to my team."
Elai Tabilog, 'Always have foresight and tenacity'
Executive Head Of Productions 
Imagine having to run a broadcast channel, to keep it functional and churning new content in the midst of a lockdown. Now, imagine doing that, while having everyone in different locations. Such was the dilemma for Elai Tabilog, who leads the teams and production groups under kumu's Social TV. 
Elai recounts the scenario, "Most, if not all the big TV stations had stopped producing fresh shows, and instead played reruns." But kumu's "Social TV" teams insisted they will find ways to keep their programs fully operational. "All the shows had been done remotely, our hosts in their own homes, our main operator stayed in the studio, while my producer and myself stayed home." 
How did they do it? By anticipating things ahead. "Our Chief-of-Content, Angelo Mendez gave us a heads up, and asked me to plan this with the team if the lockdown will be implemented." Sure enough, a week later the official lockdown announcement came through; amazingly, by then the Social TV team had everything set up for remote operations. Elai advises, "You should always have a better sense of what's happening around you. So you can plan ahead for the circumstances that might come."
Ann Garrido, "Lead with change and imperfect information."
VP of Corporate Services
"As a leader, I've learned to ask 'How are you?' more frequently than 'How are the projects?'" says AnnGarrido, who oversees both operational and administrative functions in the company. Ann can personally attest how remote work can be exceedingly stressful, with work volumes doubling due to additional meetings, email communications and tracking. That's not even including other personal matters that might be happening in the employee's life.
"Empathy is more important now during these trying times." says Ann, who insists that her team have scheduled breaks to be with their family, or to alot time to other interests. "One can be going through something which may not be so obvious." 
As she anticipates more shifts ahead, Ann shares her take on what this means for the industry. "Change and imperfect information will become the defining facets of leadership.", she says. "Leadership will no longer just be about setting direction and goals. It's going to be about empathy, providing a sense of security. It's about making decisions with imperfect information, or sometimes confusing realities; to paint a better future that will inspire and compel others to stay focused on things we can control, rather than be consumed by crisis."
Kyla Relucio, 'Face the learning curve'
Content Acquisition Director 
There's no shame in admitting that we're out of our comfort zones. For Kyla Relucio, it was her experience adapting to the new, digital-first environment that helped her work with external partners. "Coming from a traditional media company, I was really amazed at how well kumu is disrupting the industry.", she says. "I took this as an opportunity to learn from all the different teams."
Kyla recalls her first foray into kumu, admitting she had to go through a "learning curve" before she could fully grasp her substantial contribution to the team. "It was a very humbling experience."
Nowadays, Kyla's experience in both traditional media and kumu has turned into a strength, empowering her to work with content partners from diverse backgrounds. "For my team, our main objective is to make our content partners successful in kumu." she says. "We collaborate with them, and help them come up with the best strategies that would make their content on kumu work." 
If you want to read more about the world of kumu, check out the kumu blog for more inspiring perspectives, the latest Kummunity news and updates. 
Don't have the kumu app yet? It's easy! Download the app at Google Play or the App Store, and start adding to cart! Visit our website kumu.ph for more information and insights into the exciting world of kumu.
You can also follow @kumuph on Instagram, Facebook and Twitter to keep up to date with all the latest events, and surprises from your favorite Pinoy livestreaming platform.