Talk about a big buena mano for the year! The newly launched kumu Drop Shop merchandise SOLD OUT on its first live stream. The pilot collection, which featured the classic kumu brand apparel and accessories, proved to be a hot sell for the Kumunity. Within minutes of the live show, the transactions came pouring in; and within 20 minutes, the entire collection sold out, much to the surprise of hosts KC Montero and James Rumohr.
View this post on Instagram
Earlier this week, KC Montero expressed his excitement for the first kumu Drop Shop show, highlighting its quality and sentiment as "homegrown" products made "for kumu, by kumu." The live show at @kumudropshop began at 6pm, with the dynamic duo posing giddily for opening. A mix of live selling, and friendly banter, the kumu Drop Shop was "shoptertainment" at its best–basically, they're out to make online shopping a bit more lively, a bit more fun. 
What went on at the first kumu Drop Shop show?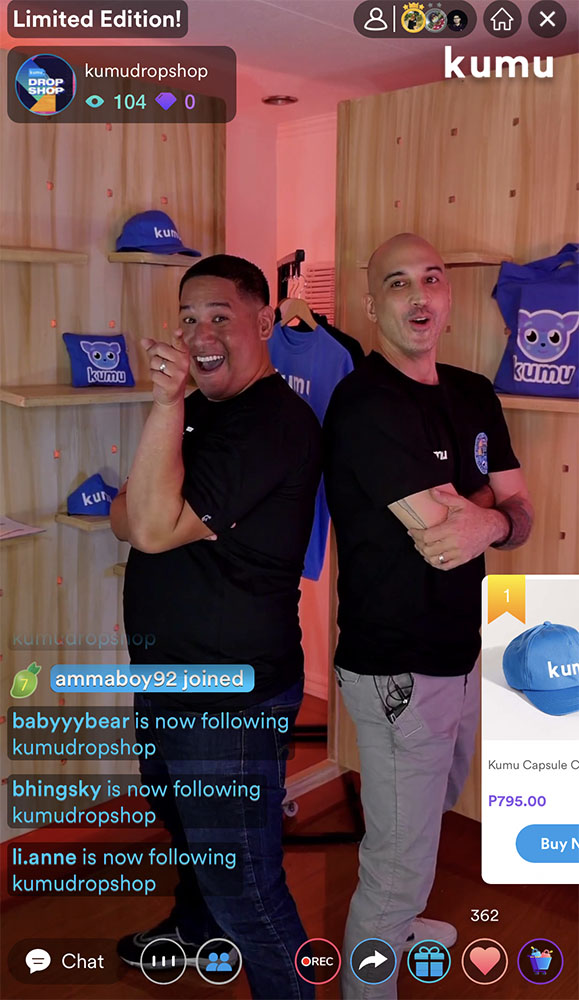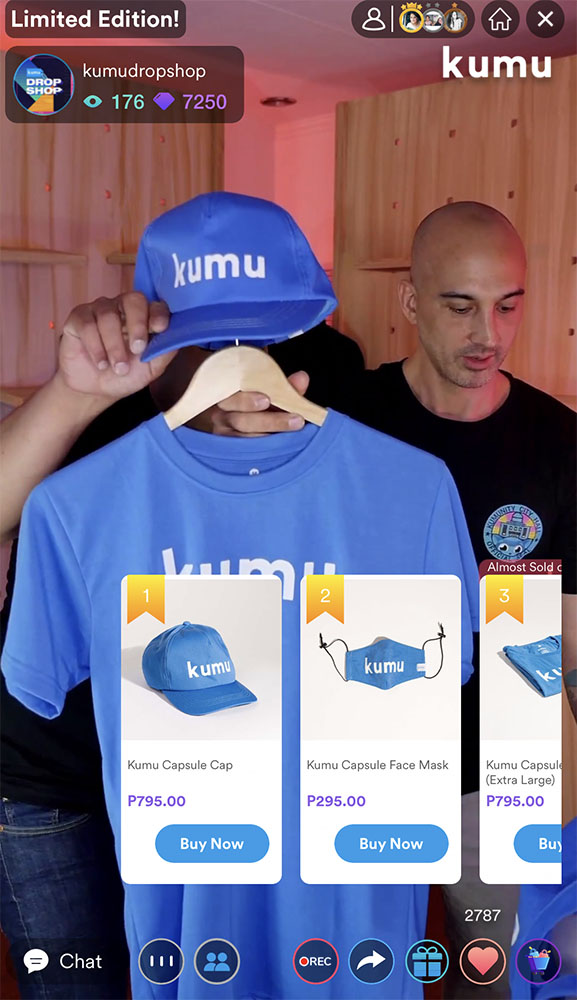 As a surprise to viewers, KC and James gave a special preview of the upcoming kumu Drop Shop collection, a special collaboration with local artist, Garapata. Details of the next drop have yet to be released, but it's expected to go live next week, Thursday, 6pm as part of the kumu Drop Shop regular schedule. 
Preview  of the next kumu Drop Shop?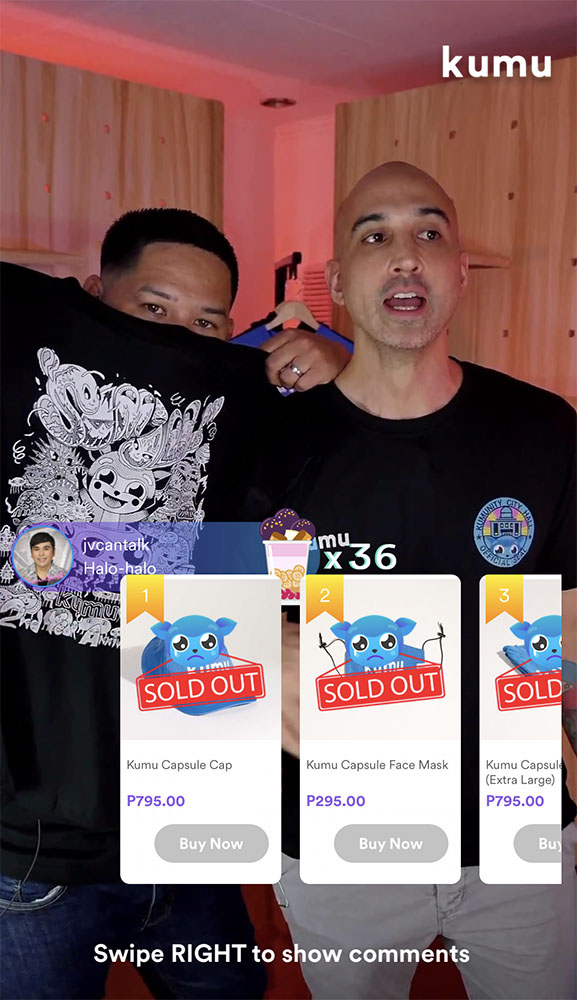 Did you miss out on kumu merch? Don't worry! We've definitely got more coming, so stay tuned.
The kumu Drop Shop can be found under Shopkumu. To keep up with all the latest updates and finds, follow the handle @shopkumuph on Instagram, and Facebook. Plus, check back at the kumu blog for more exciting news on the Kumunity.
Don't have the kumu app yet? It's easy! Download the app at Google Play or the App Store, and join the kumunity!