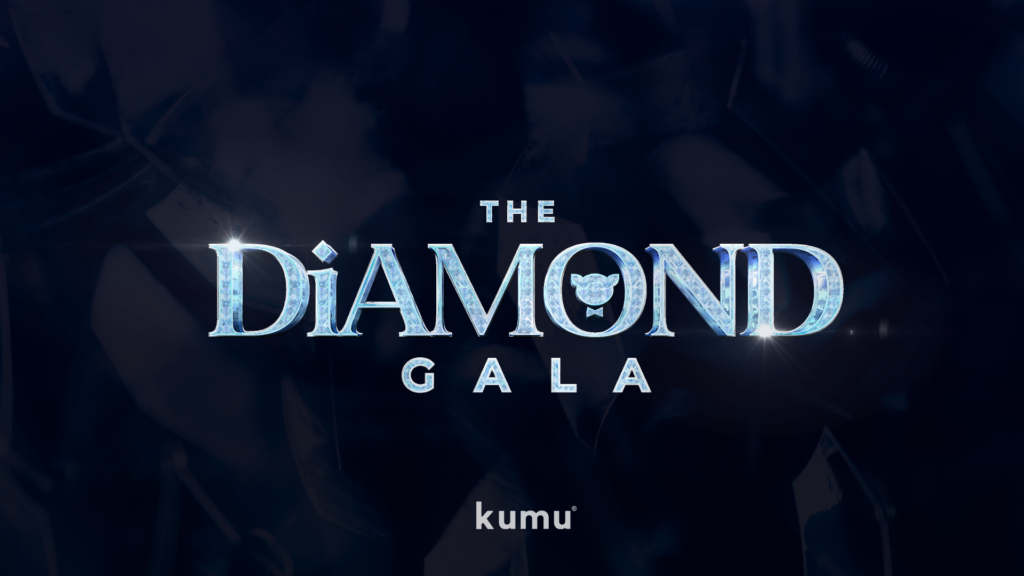 kumu is bringing diamonds from the live streams to the live event scene as it hosts its first-ever gala in celebration of the app's fifth anniversary.
Coined as The Diamond Gala, the anniversary banquet is an exclusive, invite-only event for kumu personalities culturally relevant to the kumuverse amongst various categories, including top content creators in music, sports, game shows, lifestyle, art, and social media.
Also on the exclusive guest list are distinguished members of the Golden Tarsier Society (GTS), kumu's very own VIP membership program; top Kumunity leaders, kumu brand ambassadors, and other prominent game changers who have made an impact within kumu and beyond.
The event marks a defining moment for kumu whose recent years were graced with many challenges but is now emerging like a true diamond—forged through fire and brighter than ever. 
FREQUENTLY ASKED QUESTIONS:
1. How are invitations to the Diamond Gala being sent? 
Formal invitations are currently being sent in batches by dedicated kumu staff through the following channels:
Creators – Agency Managers 
2. What are the Diamond Gala Badge and Profile Frame for? 
All confirmed guests who have given their RSVP will have a Limited Edition Diamond Gala Badge and Frame on their kumu profile.
Both the Diamond Gala Badge and Diamond Gala Frame will serve as your access to the venue and will be checked by our staff accordingly upon entry. 
3. What can I do if I don't get an invitation?
Since invitations are being sent in batches, we advise you to wait for a kumu staff to reach you. Should you not have received an invite for this year, please know that there are other ways for you to attend the gala: 
You can campaign to be part of the Diamond Gala. kumu is opening up slots to perform at the gala, co-host with a celebrity, be a red carpet correspondent, be featured by Parcinq magazine, or simply be one of the attendees! Head to the Campaigns Tab to know more.

You can still attend the Diamond Gala After Party (details to be announced)

Stream or gift your way to the next year's gala. Since the gala is one of our many ways of appreciating and celebrating the top users of kumu in the categories of Creators, GTS, and Teams, meeting the criteria in time for next year will most likely score you an invite. 
4. Is there a theme? What is the dress code?
All guests are encouraged to come in formal evening wear. True to kumu's colors, guests are invited to grace the red carpet in either blue, golden hues, white, or midnight black. We request all guests to comply with the event theme and to observe gala etiquette. 
5.I already got my invitation and Diamond Badge on my profile. What should I expect from the gala?
While the event is formal and seated, we'd love for our guests to expect fun experiences and to have an amazing time with fellow members of the Kumunity. It's still Karlito's birthday after all!
If you have given your RSVP but would not be able to attend the event for whatever reason, kindly inform us not later than 72 hours prior to the event to avoid no show charges.
MEDIA COVERAGE
We are inviting media partners and brands to celebrate kumu's fifth anniversary with us.
Confirmed brand and media partners will be announced soon through kumu's social media channels.
If you are interested in being a media or brand partner, you may reach out to marketing@kumu.ph.