kumu is more than just a live-streaming app; it is a powerful tool that empowers others to mobilize and make a positive change in the world. And in this season of giving, kumu inspires streamers and audiences to come together to spread love and good cheer.
A wave of support for typhoon victims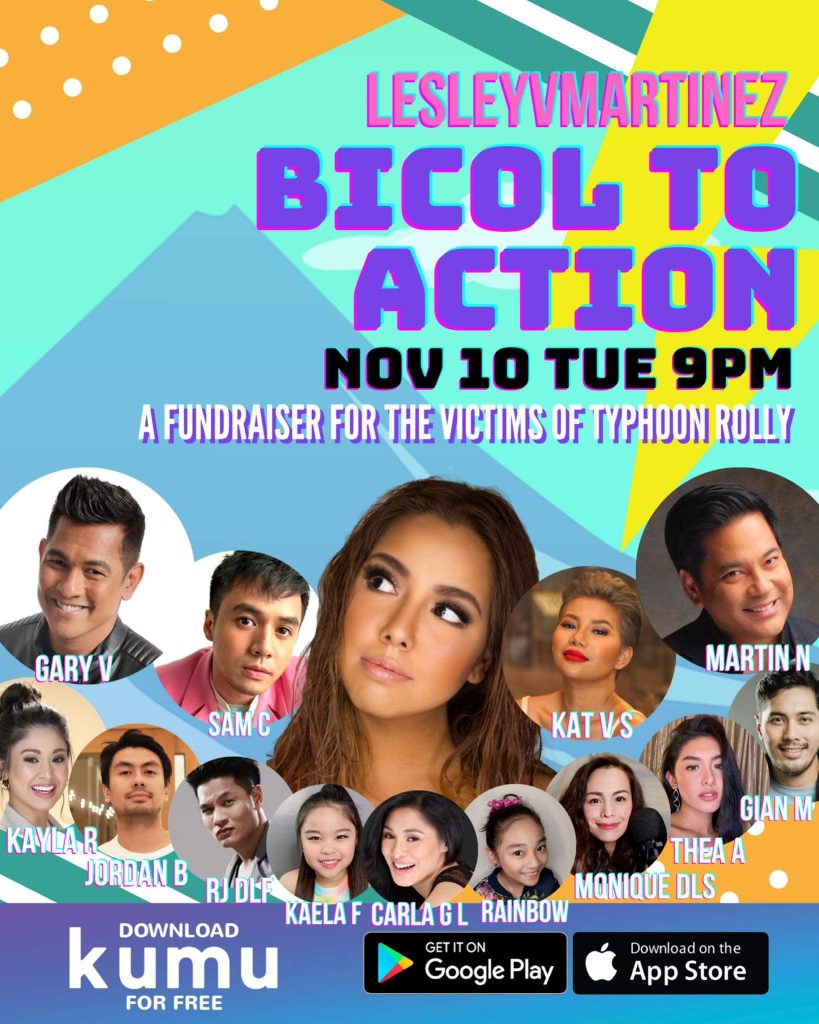 Last November 10, Lesley Martinez (@lesleyvmartinez), a talent of Manila Genesis Entertainment and Management, hosted an online concert featuring superstar performers such as Gary Valenciano, Martin Nievera, Sam Concepcion, and Katrina Velarde. Active kumu streamers such as Jordan Bautista, RJ dela Fuente, and Thea Astley also shared their time and talent for advocacy.
The online concert was a smashing success, with the group raising 2.1M diamonds in virtual gifts, which will be used to help the typhoon victims of Bicol through the non-profit organization, the Shining Light Foundation.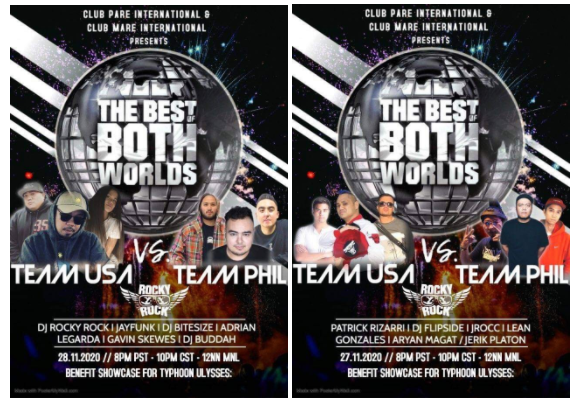 In another inspiring feat, kumu streamers DJ Rocky Rock (@djrockyrock) of the Black Eyed Peas and Bernard Beezy (@Beezy), who are both based in the US, teamed up to host a benefit showcase, titled "The Best of Both Worlds," for Typhoon Ulysses victims. 
Done in partnership with the Kaya Natin Movement, the three-day online fundraiser featured the amazing talents of various DJs from North America and the Philippines such as DJ Rocky Rock, DJ Buddah, and Adrian Legarda, as well as a powerhouse of various vocalists, rappers, and beatboxers.
After being battered by back-to-back calamities, our Filipino brethren are looking for more than just good cheer this Christmas.
iPremier Management Talents wanted to contribute in their own unique way for the benefit of the victims of Typhoon Ulysses through Pantablay, their for-a-cause series of streams on kumu, which urged viewers to donate used chargers, flashlights, power banks, and cash. A significant sum was pooled thanks to the multiple live streams held from November 20 to 27.  
Inspired by these initiatives, even individual kumu streamers wanted to do their part in helping the nation bounce back. Other streamers who held their own fundraisers on the platform were Love Lynne (@lynneyee) and Poison (@poisonmaria), whose streams were held from November 17, leading up to December 17 for the benefit of Cagayan typhoon victims. In addition, Mara Meleena (@meleena) also hosted a benefit kumu concert on December 2 for other stricken communities.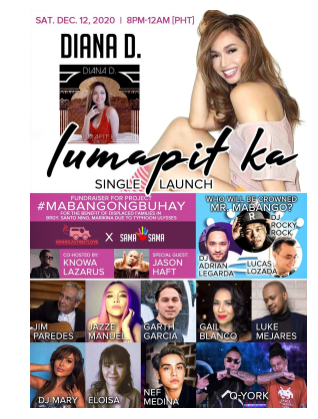 Seeking to uplift the spirits of those in typhoon-hit Marikina, and heeding the call of Marikina Mayor Teodoro, mobile outreach group Manila Street Love and the US-based nonprofit, Sama Sama Foundation, launched Project #MabangongBuhay. Led by Viva Records singer-songwriter Diana Dayao aka Diana D. (@dianad2020) and Knowa Lazarus (@knowalazarus), the group targeted to provide at least 1,000 antibacterial soap bars to displaced families and to help them get a fresh start. Likewise, the group aimed to provide free disinfection service to Brgy. Sto. Nino service vehicles in partnership with CleanZone PH. 
Beyond streaming, Diana D. launched her new single "Lumapit Ka," along with OPM icon Jim Paredes, multi-awarded hiphop act Q-York, and R&B singer Luke Mijares  to help raise more funds and awareness.
With hearts – and tables –  full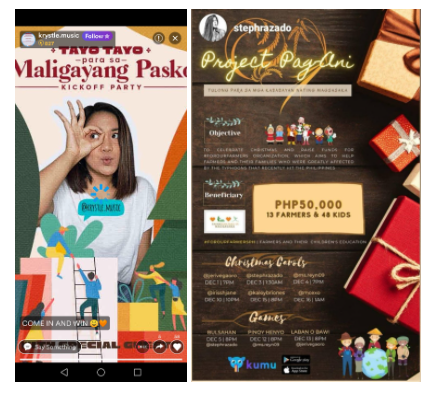 As Christmas is the holiday for family  gathering, various kumu streamers wanted to gift our underprivileged neighbors a feast for the holidays. Through the The Tayo-Tayo: Para Sa Maligayang Pasko Project, kumu streamers, led by US-based Filipina singer-songwriter, Krystle, in partnership with her talent management A-Team Ph, headlined streams from November 18 all the way until December 18 to provide Noche Buena meals for Filipino families. Streamer artists who joined the heartwarming initiative included Gian Magdangal and EJ de Perio.
The farmers who have always ensured to put food on our tables have undeniably been hit hard this year. kumu, recognizing the value of our agri-preneurs, went full force with Project Pag-ani, hosting a series of Christmas carols, games, and concerts from December 1 to 19 for the benefit of these heroes.  The project was spearheaded by Chessa Estuya, Jeri Vega Oro, Steph Razado, and Kaloy Briones. The campaign aims to raise Php50,000 for Tarlac farmers and their children, in partnership with the Bayanihan Para Sa Magsasaka social organization. 
Youth united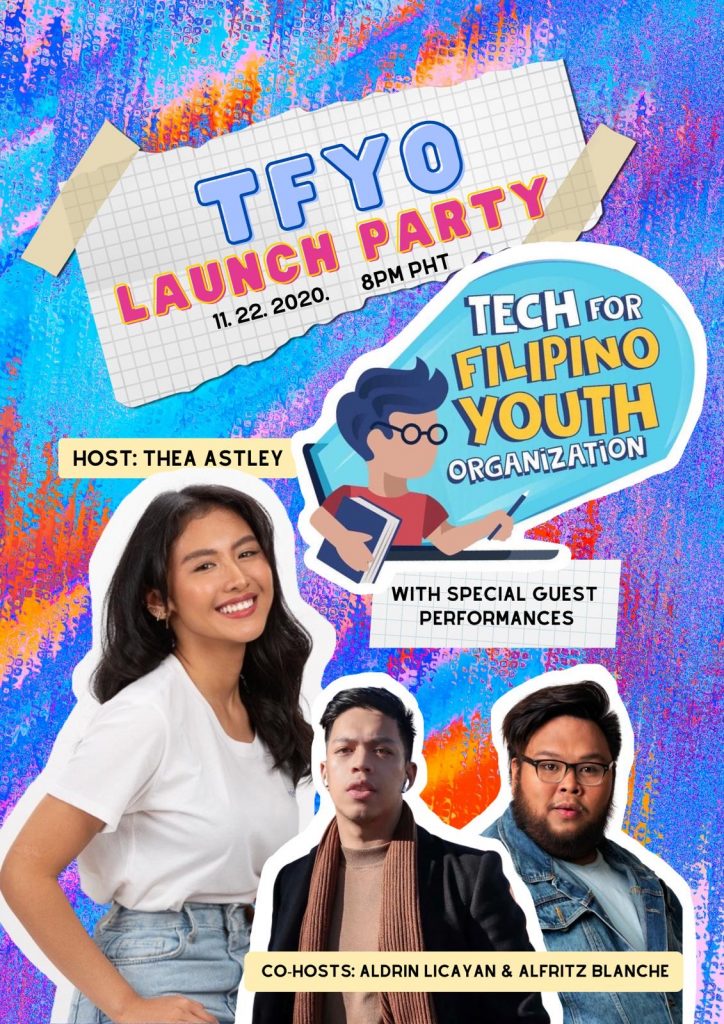 Beyond the needs of the holidays, the Kumunity was thinking of ways to help more Filipinos in the coming months. To help raise funds and support Filipino youth distance learning, the Tech for Filipino Youth Organization (TFYO), led by GMA Artist Thea Astley and Ireland-Based TFYO founder Aldrin Licacy, launched their advocacy via kumu last November 22.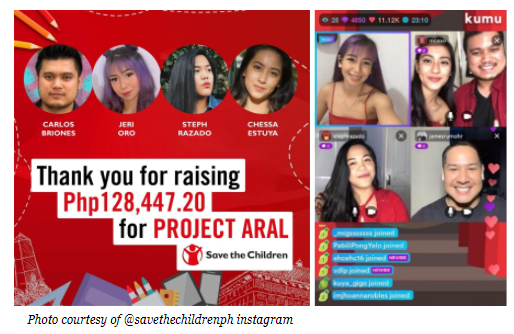 As children are one of the most vulnerable in this time of pandemic, Project Aral – through the initiative of Team Mapanakit – launched Palarong Pinoy and a benefit concert, featuring Ebe Dancel, female band Rouge, and kumu's James Rumohr, among others. The event was held last August 29 and 30. Kumu streamers, namely Chessa Estuya, Jeri Vega Oro, Steph Razado, and Kaloy Briones, who are all based in different countries around the world were able to raise Php128,000, which was turned over to Save the Children Foundation for its charitable mission for the Filipino children.
Let us continue to share the love and spread the joy this season by being a light for others. Happy holidays to our inspiring Kumunity!