This May 1, 2020, we face an unusual situation.
As we celebrate Labor Day in the country, we also mourn the loss of jobs due to COVID-19. The Department of Labor and Employment recently estimated the number of displaced Filipino workers at 1.048 Million, and the country's unemployment rate at 7.5% as of mid-March.
Kumu, a Filipino app start-up backed by companies like Globe Telecom, Summit Media, and ABS-CBN, has launched 5 live streaming shows that will provide displaced workers a platform to earn from their skills through the app.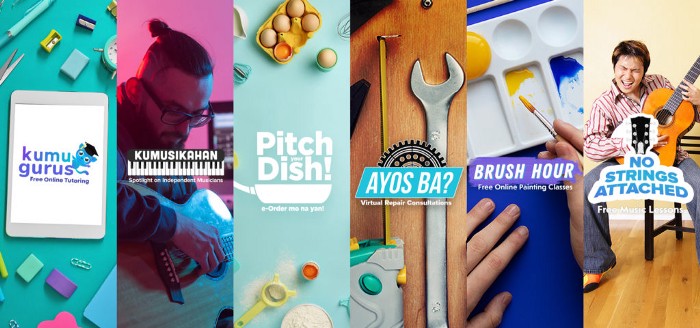 The country's premier live stream app recently launched the "Kumu Lives Streaming" campaign to help #LivesGoOn amidst the mandated quarantine. "This Labor Day, we're taking our efforts a notch higher," says Kumu Founder Roland Ros. "We want our app not just to connect people digitally, but also be able to connect Filipino workers and businesses to additional livelihood and revenue in these trying times."
The Pinoy live-streaming app has already been providing livelihoods since its inception in 2018, Ros says. "Ever since Kumu was founded, we've been able to help hundreds of full-time live streamers generate steady–if not generous–income from hosting shows on our app. Now, during the pandemic, we want to extend it to Filipinos who might need it the most."
In celebration of Labor Day, Kumu is announcing its 6-show lineup that aims to help at least 1,000 restaurant owners, repairmen, musicians, artists, and tutors revive their livelihood.
Coming soon to a phone near you: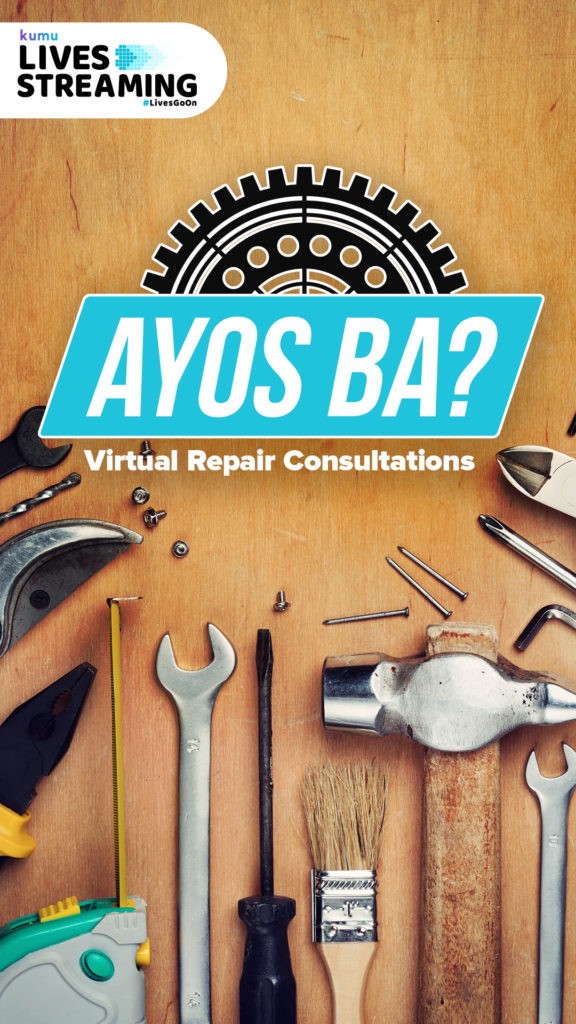 Ayos Ba?
This is a live repair consultation show for those with broken items or appliances at home! Here, you can learn how to do some basic repairs with the help of our experts, or book repair services for more complicated appliances.
Kumu partnered up with tech start-up Teko, an online service that connects home appliance owners to vetted technicians so that they can avail themselves of repair services in-app.
Applications are being accepted from mechanics, handymen, plumbers, and other repair or installation experts who wish to earn by sharing their knowledge with homeowners in need! Click this link to be one of the hosts of 'Ayos Ba?': https://bit.ly/KumuAyosBa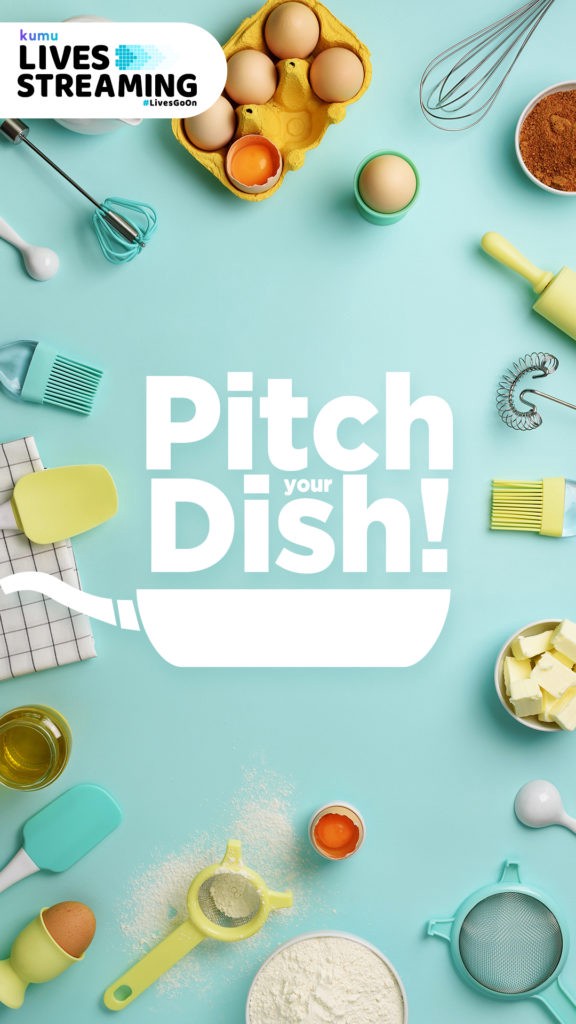 Pitch Your Dish
Here, restaurant owners and food entrepreneurs will be given a channel to promote their cook-at-home and frozen meals by teaching viewers the best way to prepare them at home. Coupled with Kumu's built-in e-commerce feature, the audience can order dishes instantly via the app during the restaurants' live shows!
Mercato Centrale, the country's biggest and premier night food market operator since 2010, has already committed to join the show with its wide roster of food vendors.
If you're a restaurant owner who wishes to promote their meal offerings on Kumu, click the link and Pitch Your Dish: https://bit.ly/KumuPitchYourDish