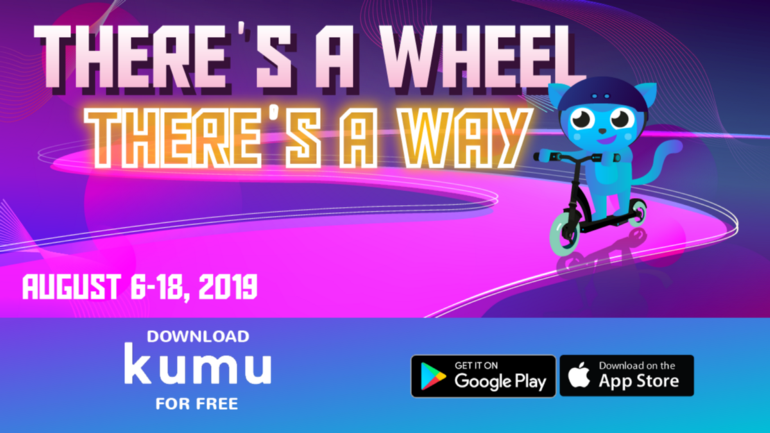 What has an awesome community for content creators and is giving away stuff with wheels? Kumu!
The content platform and emerging tech startup Kumu is encouraging you to produce your very own content and engage your viewers for a chance to win prizes with wheels. The mechanics is easy: download the Kumu app (if you haven't done so), consistently livestream about almost anything under the sun, cheer for your most avid virtual gifters, and witness your username gain traction in the leaderboard.
Three grand prize winners will each receive a Xiaomi Electric Scooter — perfect for short strolls around the city! Two winners in the tier 2 prize category will each win a Cool Flyer X3 20″ 21-Speed Folding Bike, while the tier 3 prize of JetSet Philippines Aluminum Luggage Matador/Supreme 21" will each be given to five winners. Lastly, two winners in the tier 4 will each receive a MicroBang Ab Roller with an anti-slip Knee Mat and Jump Rope.
So if you're looking for a sweet ride, a cool new luggage, or a new exercise equipment with wheels, then join Kumu's newest campaign! Open to all Kumu livestreamers aged 18 and up.
Kumu's There's A Wheel, There's A Way campaign runs from August 6 to 19, 2019.