If there's one thing that Pinoys love, it's the limelight! All around the country there are singing contests, dance contests, and beauty pageants. When you turn on the television, you will find Pinoys with some hidden talent or skill showcasing it on national television. Noontime variety shows regularly develop competitions for all ages. Even outside the Philippines, Pinoys have found success on the global stage such as X-Factor, The Voice and most recently, the TNT boys on The World's Best.
That's probably why social media and the advent of livestreaming apps have found a huge audience and a huge number of content creators in the Philippines. When you go online you'll find vlogs with topics like make-up tutorials, bargains, travel and even just sharing personal anecdotes.
Shyma Flores is a singer and event host by profession who started live streaming on Kumu about three months ago. Though she has performed both here and abroad, Shyma decided that her show would not just be about her singing but also as a chance to show her other talents, "Kaya kumakanta 'ko, sumasayaw at nagpapatawa." (I sing, I dance and I also crack jokes). She has even become an online counselor and advisor to her viewers. "Madalas humihingi sila ng advice sa live stream ko (They usually ask for advice during my live stream) — financial advice, health and even love."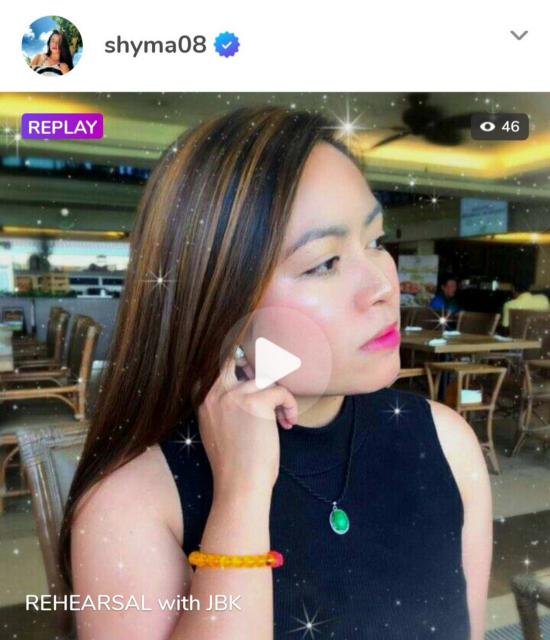 Shyma Flores, @shyma08
This love for the limelight is what makes Pinoys and Kumu such a natural fit. Kumu is a live streaming and content platform where one can showcase their many talents and interests and share it with the rest of the world. As a live streamer one can also earn.
Content creator McPol Cruz, known by his handle @mcpol joined Kumu to have a platform to showcase his talents, "I joined Kumu, just like other Pinoys, because it's a platform to showcase my talents," he said with a laugh, "just chikahan (chit-chat) and sharing good vibes. I love making people happy so I extended my circle to Kumu."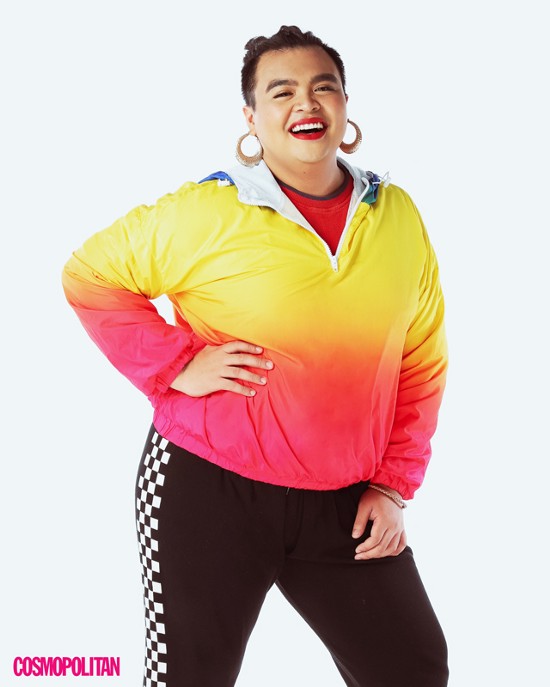 McPol Cruz, @mcpol
On Kumu, content creators can go "on the air" and live stream whatever they want. Are you a singer? Then go belt in on your own show. Are you a talker? Then create your own talk show and talk about anything and everything you could possibly want. Are you a comedian? Go online and live stream your jokes. And somehow, somewhere you'll find an audience who's willing to listen and to laugh with you.
Randy Cuison, or @kamenride as he is known on Kumu, discovered Kumu through facebook. He read some reviews and eventually decided to become a livestreamer. He was lonely because his girlfriend got a job in Dubai and he thought Kumu would be a great place to make new friends and help him overcome his loneliness. "I like talking to the viewers. We talk about any topic. It's like having my own talk show!" Eventually @kamenride expanded his talk show by hosting games and even beauty contests.
For Shyma, McPol and Randy the money is just a bonus. As Shyma explains, "The money is secondary. If it was all about the money, then I'd stream 24 hours a day." Randy, on the other hand, doesn't cash out anymore. He just gives gifts to other live streamers.
Kumu has provided these undiscovered talents a platform to move from singing in the shower to singing on their own version of the world stage. No need to line-up for hours to get that audition for the latest talent show. Now you can be the star of your own show right in your home, and, if you desire, you can even sing from your shower and broadcast it to the world!