How livestream app Kumu grows its company by hiring its most passionate users.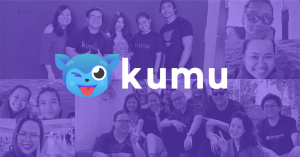 As fast as technology has evolved in recent years, so did the employment landscape in the country. No thanks to COVID-19, we not only hear coined terms like startups and freelancers more often, but "work from home" and "telecommuting" as well. Then we wonder– what's it really like to branch out from inside our traditional (not to mention cramped) office cubicles and pursue something we're actually passionate about with the flexibility of being a digital nomad? 
Yes– the digital age has totally bridged the distance between people. People can now do jobs remotely at the comfort of their own homes for either local or overseas companies as evident in how most businesses have switched from the conventional workplace setting to remote collaborations online. 
For the nation's fastest-growing social media app KUMU, landing the job you love is only one download, one livestream, and one community away from wherever you are, and into a more fun-filled career-experience.
KUMU's experiential draw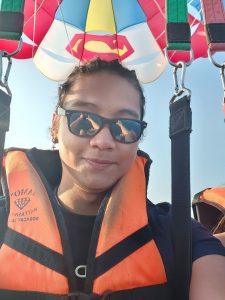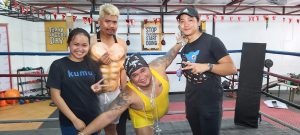 25-year old computer engineering grad Keith hails from Tuguegarao City, Cagayan, and discovered KUMU when he was looking for fresh apps to try out. He eventually got the hang of it and became an active member of the Kumunity. "At that time I was only a moderator in Tuguegarao," he shared. "Sir James (Rumohr) of KUMU organized a Kumunity meet-up which I attended and after that, I found myself eager to go to Manila and learn more about the app and its production process," he added.

Perhaps the appeal that KUMU has over people is drawn out from an experiential standpoint rather than just mere talk and hearsay. You have to try out the app first and learn more about what the brand is really going for—respect and inclusivity the Pinoy way.  For Keith, experiencing KUMU led him to a job he's good at (he is currently KUMU's Technical Director) with a fun-loving team that shares his ideals.
"KUMU changed me in so many aspects," he shares. "From approaching people I work with to refining my own working habits, the whole experience encouraged me to hustle even further and grab the opportunities that the job presents," he added.
For someone who originally led a life in far-flung Cagayan, Keith was able to drop all his inhibitions and take the job in Manila all because of his love for the Kumunity and he is not the only provincial professional that KUMU was able to draw into its Mandaluyong coworking space.
Work, fun, and play

"The fun I experience in KUMU is one thing that made me decide to move from the South of the country in Mindanao to the North," shared 24-year old Kumunity officer and Zamboanga Del Norte native Eula Claire Ponte. "How KUMU gave me the opportunity to hone my creativity and engage with new people re-defined my concept of work, fun, and play," she added.
Eula's ability to perfectly grasp KUMU's vision of proactive Kumunities both in and out of the app through events, coin game challenges, customer service, and campaigns makes her an integral part of the team. "I basically make sure that everything is working well within the Kumunity," she explains.

Prior to landing a job at KUMU, Eula never imagined flying to Manila and taking a job in her professional capacity for an app wherein she simply enjoyed playing game shows and livestreams on. But like Keith, Eula's experience of the app gave her a sense of culture that proved to be exciting and inviting. "One of the most memorable experiences in KUMU would always be that first time I stepped on Manila soil and Sir James and Keith were there to pick me up at the airport," she said. And that's just how the KUMU team really is. It fosters a culture of support and teaches its members to be optimistic, to connect, believe in one another and (in its own little ways), restores faith in humanity. 
"If you want another level of fun and thrills, try out for the KUMU team," Eula encourages. "If you love KUMU, this is one job you'll surely enjoy every day," she assures.
Never a dull moment
Many might dismiss KUMU as another social media trend that only the young can enjoy. On the contrary, the app has succeeded in establishing itself as a welcoming space for Filipinos of all ages and dispositions who want to meet new and like-minded individuals, while sharing the beauty they see from their own perspectives.

"I was the only user from Bacolod City when I joined the community way back on December 1, 2017," shared 32-year old Leri Uguil who is now KUMU's community moderator. "I thought of giving my viewers a tour of the city. As far as I can remember, the title of my show was 'Exploring the City of Smiles', she shared.
The former social media manager certainly had the chops to work for an emerging mobile app like KUMU and while her in and out tray was pretty much loaded, she claims it has all been fun and interesting. "Fun because I get to meet a lot of people online and interesting because it never gets boring," she says. "We have goals to reach daily and every day is a different challenge. It never gets dull," she added. And if ever there is one main tenet in the KUMU fold, it's to never be dull.

Similar to Keith and Eula, Leri became active on KUMU prior to landing a job on the mobile app. When the app's current CEO Roland Ros chanced upon her frustration in finding a worthy part-time job, he offered her a position. "At first, Roland saw my post and then he sent me a message asking if I wanted to be KUMU's Community Manager. I immediately said "sure!" she shared. "I took a risk in accepting his offer because I didn't have any idea on how to be a community manager. When I officially started working for the company in June 2018, they guided me every step of the way and now I already got the hang of it," she added.
And accepting the job proved to be one of the best decisions Leri ever made since she started working at the age of 19. "To be honest, I never imagined that I'll reach a managerial post in my career," she said. "I realized that I've learned how to prolong my patience when it comes to "troublemakers" in the Kumunity, to be neutral and not to choose sides, and to reach out to my colleagues whenever I'm in a pinch," she elaborated emphasizing how used to work alone for a long time in the past years.
For Leri, Eula, and Keith, distance should never be a factor in taking jobs in the modern world. Connectivity is one of KUMU's strong suits in how it bridges Filipinos from all over into Kumunities that lead to significant conversations, respect, acceptance, and even professions. 
Leri puts it best by saying "let's enjoy and protect the Kumunities as our own family. Be interactive, have fun, be social and be heard, and simply be yourself– these, in a nutshell, are what led me to land a job here in KUMU," she concluded.
KUMU prides itself as a mobile app that prioritizes the voice of Filipinos from all over and fosters 'Kumunities' that support and respect one another regardless of individualities. To date, the social media platform has amassed over 5 million users who enjoy the many features of the app including digital game shows, original content, livestreaming, and audiostreaming capabilities. For these users, these so-called Kumunities have opened doors that not only have led them to secure worthwhile professional careers but also helped them transition into their better selves.
Know more about the KUMU journey of these power users on The Kumu Podcast: Kumu Kuentuhan, Keeping up with the Kumunity and Content https://open.spotify.com/episode/3FGVFV3R7eXcyVjhPkrZIP?si=Ei_W_1pRRyynUN6risUktQ
KUMU is a powerful social media platform that brings the voices of Filipinos from all over the globe at the forefront. Aside from presenting users real-time earning opportunities as a live streamer, chances to win cash in various game shows, and engagement in campaigns, KUMU also fosters communities that ignite relevant discussions among Filipinos.
Be part of the Kumunity now and download the app for free at Google Play or the App Store.