The 3rd Reiki National Conference will be livestreamed on kumu this August 21, 2021, 1o:40 AM – 1:30 PM PHT, hosted by the Reiki Wellness Inc. (@reikiconference on kumu). It is a virtual gathering of healers, intuitives and other spiritual wellness practitioners, especially those interested in the healing art of Reiki, an energy practice from Japan. This year's theme for the conference is "Paghilom at Pagkakaisa: Healing in Oneness and Growing in Service", which will elaborate on the role of healers in these uncertain times.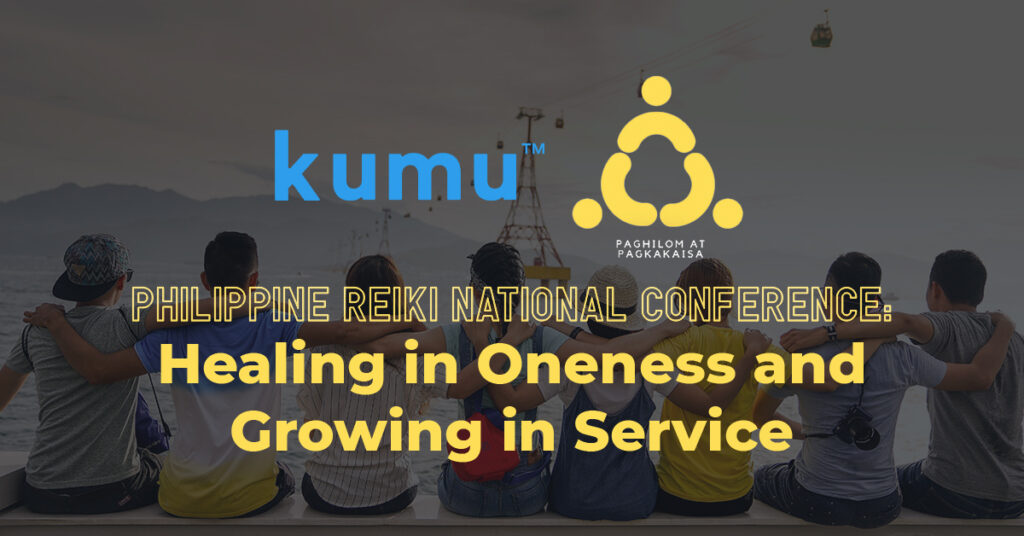 Reiki Wellness Inc. hosted the first Reiki National Conference in 2019, which was a huge success, gathering more attendees than expected. Attendance also grew the following year, as the conference eventually went online. This year, as the conference builds on its online and virtual presence, the event is sure to be another packed, and spiritually enlightening gathering. 
"Our mission is to provide a safe space for open communication, sharing experiences, imparting knowledge, and fellowship for its participants.", says Celine Veloso, Reiki Master at Reiki Wellness Inc., "[And to be] a venue for continuous practice of Reiki healing through different techniques performed individually and collectively."
As a practice, Reiki is steadily gaining popularity in the country, and Reiki Wellness Inc. aims to nurture this "special community of Filipinos who are bestowed with the gift of Reiki." Celine continues, "With this in mind, we're looking for social media platforms like kumu, who support us and are culturally-aligned with our mission."
If you're interested in spiritual wellness or the healing artis, then Reiki Wellness Inc. is the virtual place for you. Celine anticipates that the @reikiconference on kumu will be a space for all things energy arts and healing. She says, "The Kumunity can expect inspirational talks, experience sharing, guided meditations, and healing sessions to be conducted and facilitated by various Filipino Reiki Master-Teachers and practitioners." Truly, this is a fantastic opportunity to meet and learn from the best in healing and spiritual wellness in the Philippines. 
More information about the Reiki Conference can be found in their event page.Don't forget to follow Reiki Wellness Inc.'s official kumu account @reikiconference to watch the livestreamed event, and other spiritual wellness content. 
Exciting news and shows are expected in the coming weeks! So make sure to stay tuned at kumu. You can also follow @kumuph on Instagram, Facebook, and Twitter to keep up to date with all the latest events, and surprises from your favorite Pinoy livestreaming platform. To keep tabs on the Kumunity and all its exciting happenings, follow the @juankumunity on Instagram, or check the kumu blog for all the latest news. 
Don't have the kumu app yet? It's easy! Download the app at Google Play or the App Store, and start adding to cart! Visit our website kumu.ph for more information and insights into the exciting world of kumu.