It was a battle of the beats and the greats last month, as the most talented DJs from all over came together to showcase their best sets on Sound Gera (@SoundGera), the group's first international DJ competition on kumu.
Streaming live on kumu were the 8 talented finalists DJ Gavin Skewes (PH), DJ Bitesize (USA), DJ Inbituin (PH), DJ Adrian Legarda (PH), DJ Rion (JP), DJ Dynamix (USA), DJ Traps (USA), and DJ Dyha (PH). All came with their A-game and were ready to bring the house down, to win the grand prize of USD$5,000 (P250,000). Each artist was an exceptional contender, having been crowned "champion" in many other competitions. Audience could expect nothing less but a night of amazing performances!
View this post on Instagram

The one who reigned supreme that night was no other than Travis Carter, aka DJ Traps (@djtraps), from San Jose, California. With his "funky fresh and risky" beats, DJ Traps had people bobbing their heads – literally. 
"It feels great to have won Sound Gera. I feel lucky and blessed to be able to call myself the winner and receive such a big prize. Hopefully, more DJs catch on and enter the next competitions on kumu," he says. 
Fans can expect so much more great music very soon! Aside from another season of Sound Gera, DJs and audiences can look forward to smaller events opening up for other aspiring artists. 
"The purpose of this event was to educate people about our craft, and highlight our music selection, creativity, originality, and flavor," says Tim Chu (@mr.chu), one of the organizers of SoundGera. "There are so many talented DJs with different styles and all from different countries on the platform, so we had to make this an international competition."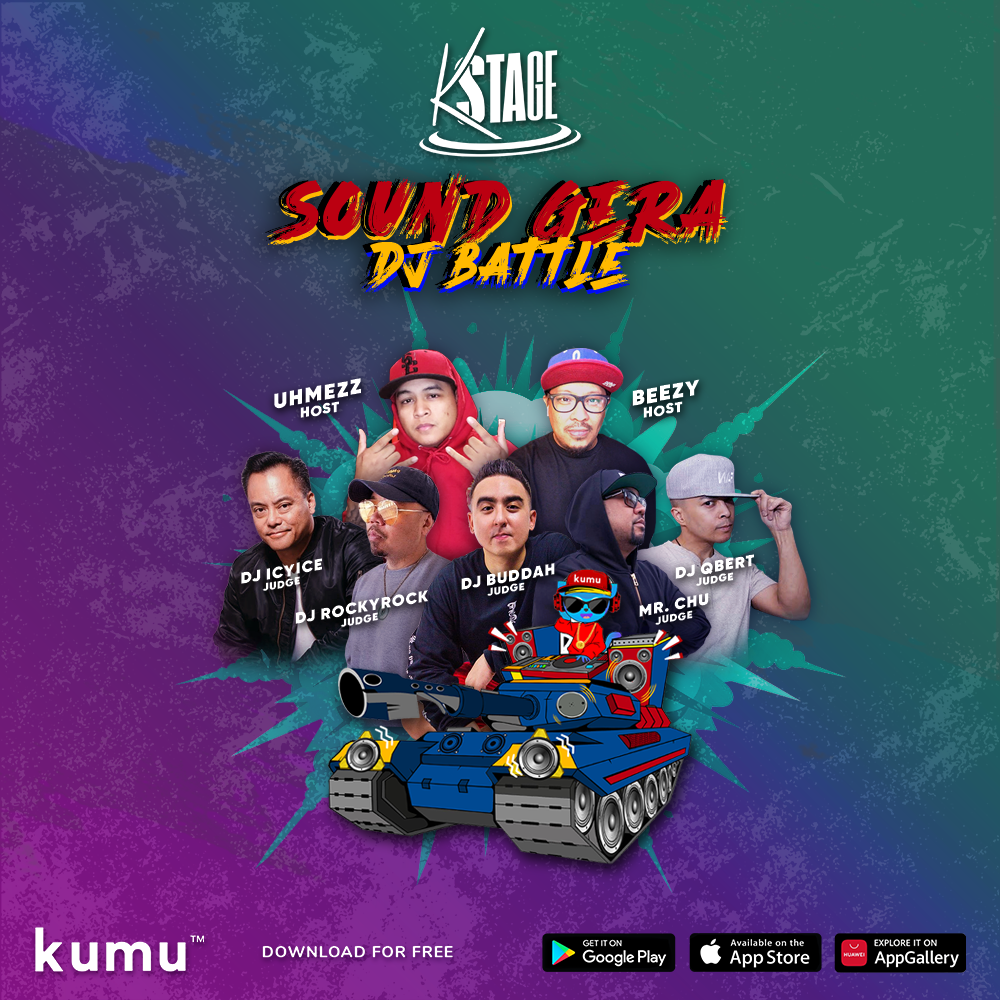 SoundGera brings to the fore not only a greater appreciation for the musical form, but uses this opportunity and the kumu platform to highlight the exceptional talents of DJs worldwide. 
Aside from winning prize money, non-featured finalists were given their blue badges and are currently being helped by Sound Gera to find their niches in the growing Kumunity. "We aim to do our best, to help all the contestants connect with different audiences and shows where their music genre fits," adds Mr. Chu. 
As a big thank you to the fans, Mr. Chu adds: "Shout out to all the users and the Kumunity for the overwhelming support! We love y'all! Thank you as well to our guest judges, DJ Qbert and DJ Icy Ice, and thanks to our amazing Sound Gera team: Racky Aujero (@djrockyrock), Nick Amezcua (@uhmezzz), Bernard Bigting (@beezy), Richard Raymundo (@djbuddahhh), the creatives team, marketing team, and kumu's James Rumohr. 
"Last but not the least, we would like to thank all the contestants who joined the first Sound Gera International DJ Battle. You all put on hell of a show! Until the next Sound Gera, sama all!" 
Do you love Pinoy rap and music? We've got more coming your way, so stay tuned at kumu. You can also follow @kumuph on Instagram, Facebook, and Twitter to keep up to date with all the latest events, and surprises from your favorite Pinoy livestreaming platform. To keep tabs on the Kumunity and all its exciting happenings, follow the @juankumunity on Instagram, or check the kumu blog for all the latest news. 
Don't have the kumu app yet? It's easy! Download the app at Google Play or the App Store, and start adding to cart! Visit our website kumu.ph for more information and insights into the exciting world of kumu.