Standing with triumph and pride, kumu campaign winners stand with their student beneficiaries, as Central Colleges of the Philippines (CCP) awards them full 4-year Junior High scholarship. The prize awarding was set following the completion of the "Quality Education for You" campaign, which launched last May. The campaign garnered special interest among some Kumunizens in the app, primarily due to its prize tiers of scholarships and new gadgets, which campaigners can eventually win on behalf of a young learner! 
View this post on Instagram
Campaign winners Jelyn O. Tubale (@shinyurie) can be seen with her beneficiary, Rainier Del Rosario; and winner Peter Maloles (@pedromaloles) stands with his beneficiary, Darwin Espela, from Tiny Hands Foundation. Alongside winners and beneficiaries, Carlos Reyes, Head of Student Affairs of CCP, was there to officially give the awards; plus, the kumu team to show their support and happiness on the power and generosity of the Kumunity.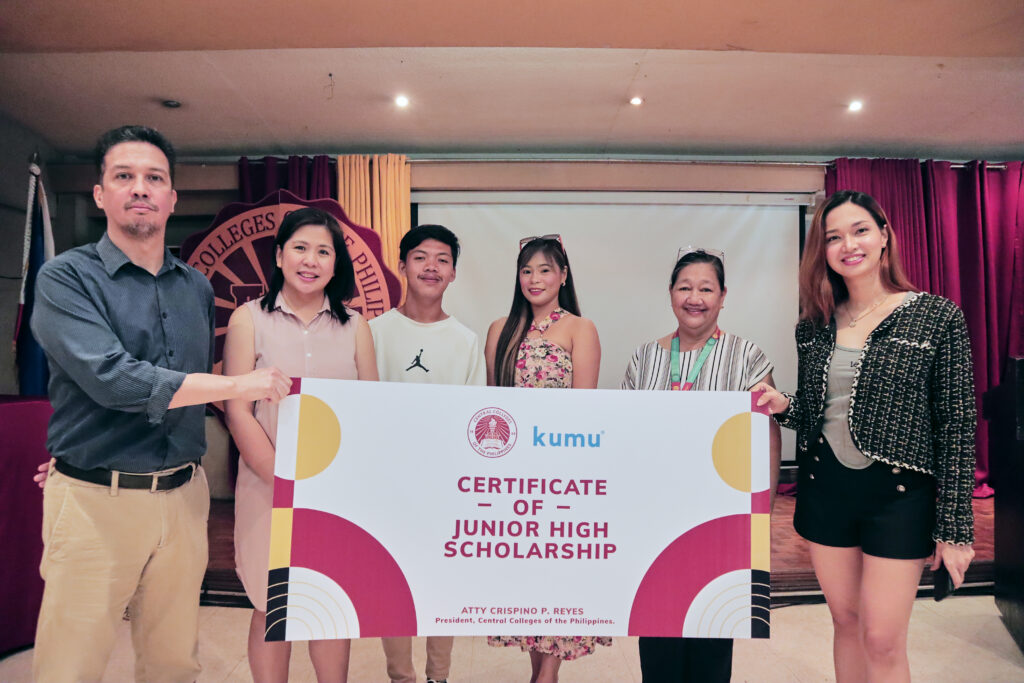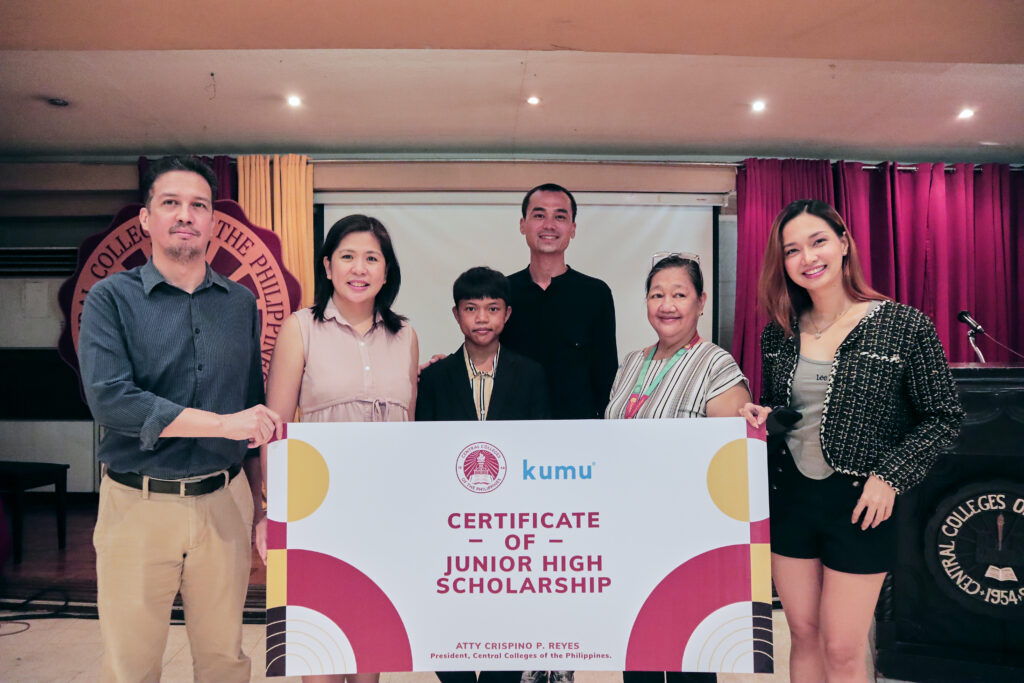 Although kumu Campaigns are primarily meant for entertainment and friendly competition within the Kumunity, once in a while it has been utilized as powerful means to support charities, fundraising efforts and educational programs. Educating the youth in particular is of keen interest in kumu's Advocacy efforts, especially as a good portion of the app's users are Gen-Zers and younger. 
In the coming months, we can definitely expect more interesting campaigns to be launched in kumu, from fame opportunities, to amazing prizes and– yes!– more learning possibilities!

Stay tuned for more exciting updates at kumu Campaigns!
Enrollment for SY 2023-2024 is currently on-going! Check the official Central Colleges of the Philippines website for more details: https://www.ccp.edu.ph/