Not one to be dampened by a pandemic, Preview lights up the virtual space to mark their 25th anniversary. As one of the leading fashion publications in the Philippines, Preview is no stranger to pushing the boundaries of living with style; a select guest list of influencers, celebrities and loyal readers got to experience the "Preview House Party", an online event to celebrate the publication's milestone. Plus, thanks to kumu's live streaming platform, the Kumunity gets to chime in on the festivities, as the chikahan and games are broadcasted. 
View this post on Instagram
WATCH: kumu House Cleaner? Alex Gonzaga Hilariously Pranks DJ Loonyo
"We started working on this as early as June. We thought it would be a shame to not celebrate our 25th anniversary this year as it's such an important milestone.", says Isha Valles, Preview Editor-In-Chief. "[We wanted] to keep everyone safe, and with various virtual conferences and meet-ups already being carried out, we decided to come up with a way to take our annual anniversary party to the digital space."
Although it took some time to figure out what possibilities and limitations technology had, Preview eventually found a good balance of innovation, and practicality for the event. Isha explains, "What we've come up with is quite exciting, considering everything we've gone through to put it together. The name, "House Party", came about because we thought it was fitting since everyone would be partying with us from home."
Follow Preview (@preview.ph) on kumu!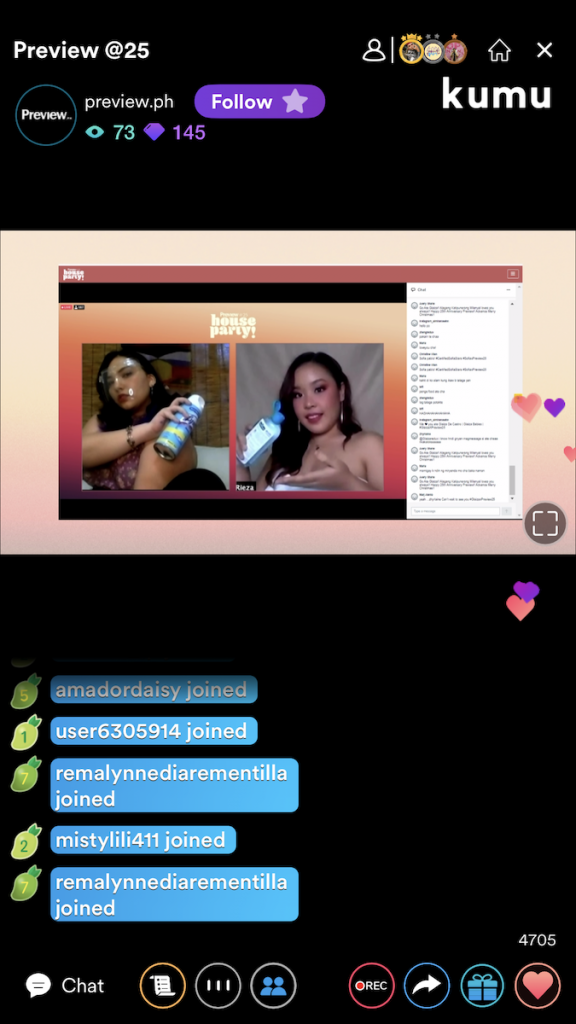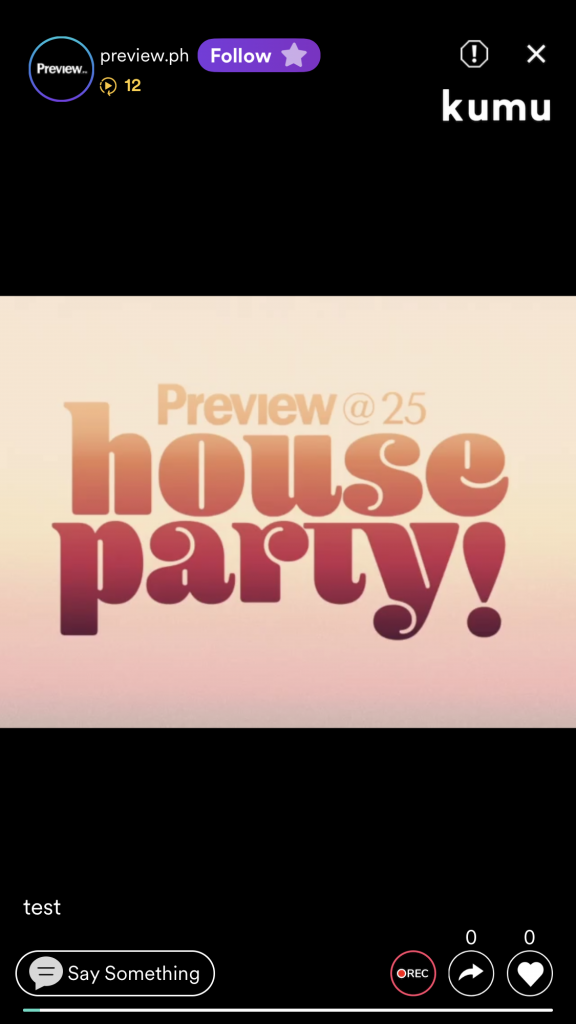 After the fanfare of Preview's virtual party, there's plenty of thought as to how this can potentially be part of the "new normal". Rest assured, the Preview team will probably keep playing around with virtual events, and live streaming. "We love finding new ways to reach out to Preview readers!", says Isha. "It may not be in the same format, and different activities may be planned, but we'll certainly make sure that it will be fun."
Want to know what else is brewing in the Kumunity? Then stay tuned here at the kumu blog for all the latest news and innovative events. Don't forget you can also follow @kumuph on Instagram, Facebook and Twitter. Sama all sa kumu!