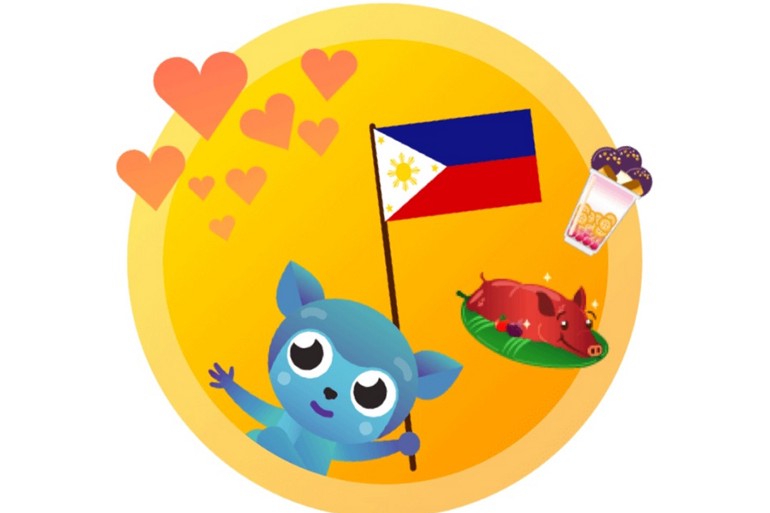 MANILA — Social app Kumu has grown to 2 million users in less than 2 years by tapping the "need for authenticity" of the younger generation of Filipinos, the company's founder said on Thursday.
Kumu, which was launched in February last year, is a Filipino-centric social app that lets users host and watch livestreams, do virtual hangouts, as well as join interactive quizzes and social games.
The app, which takes its name from the Pinoy greeting 'kumusta?' also lets livestreamers earn as subscribers send them virtual coins which can then be converted to real money.
Kumu has become very popular among Filipino millennials and the GenZ demographic since its launch last year, reaching 1.5 million registered users in October and 2 million this month.
Roland Ros, Kumu's Filipino-American founder and CEO, said they achieved this by providing a platform where younger people can "just be themselves."
"For us, as we look at the core behaviors of what creates Kumu as an addicting app, is adding the word authentic to community — authentic community," Ros said in an interview with ANC's The Boss.
He said that a lot of younger social media users are tired of pretending to be something or someone else.
"A lot of times you can see these fancy hashtags and pretend your life is perfect," Ros said.
This has created a lot of anxiety and stress among the younger generation of social media users, Ros said.
A livestream that is unedited and not prerecorded meanwhile feels more authentic, and users feel more connected to the person doing the livestream, Ros said.
"Especially for the younger audience on the GenZ side, you know there is this kind of need for authenticity and for realness that you can't get from a prerecorded setting."
He said that in a survey of Kumu users, many said that what they enjoyed most about the app was that it allowed them to "de-stress."
One example of a livestream that became a surprise hit on the platform was the video of someone painting Game of Thrones miniatures.
Many commented simply watching the process of painting the miniatures was relaxing and soothing for them.
Kumu, whose investors include ABS-CBN and lead investor Summit Media, has raised $1.2 million in seed funding and is now moving to Series A funding to grow the company beyond the Philippines, including Indonesia and Thailand.
The company is also launching "content creation schools" in Metro Manila to teach people to do more livestreams for the platform.
Original post on ABS-CBN News on November 7, 2019 — https://news.abs-cbn.com/business/11/07/19/pinoy-app-kumu-grows-by-tapping-millennial-and-genz-need-for-authenticity