As live selling and purchasing has increased in the Shopkumu, so has the demand for engaging shopping content on the app. One new, kumufied twist to the online shopping experience is "Out Of The Box" (#OOTB), a collaboration between Shopkumu and shoppertainment LIVE, which will be streamed every Friday, 6PM, on the @shoppertainmentlive channel. The first session launches today, with hosts Desiree Tan and Ella Sheen. 
View this post on Instagram

"Out Of The Box" is an unboxing shopping segment, which features the opening and presenting of goods to emulate the end-purchaser experience. Unboxing video content has proven to be a staple in the age of online shopping, proving that consumers value and share more intangible qualities of shopping. As a livestream show, however, "Out Of The Box" takes it a step further by engaging with viewers and would-be purchasers in real time, unfiltered and authentic reactions to the goods. 
On the set of "Out of the Box"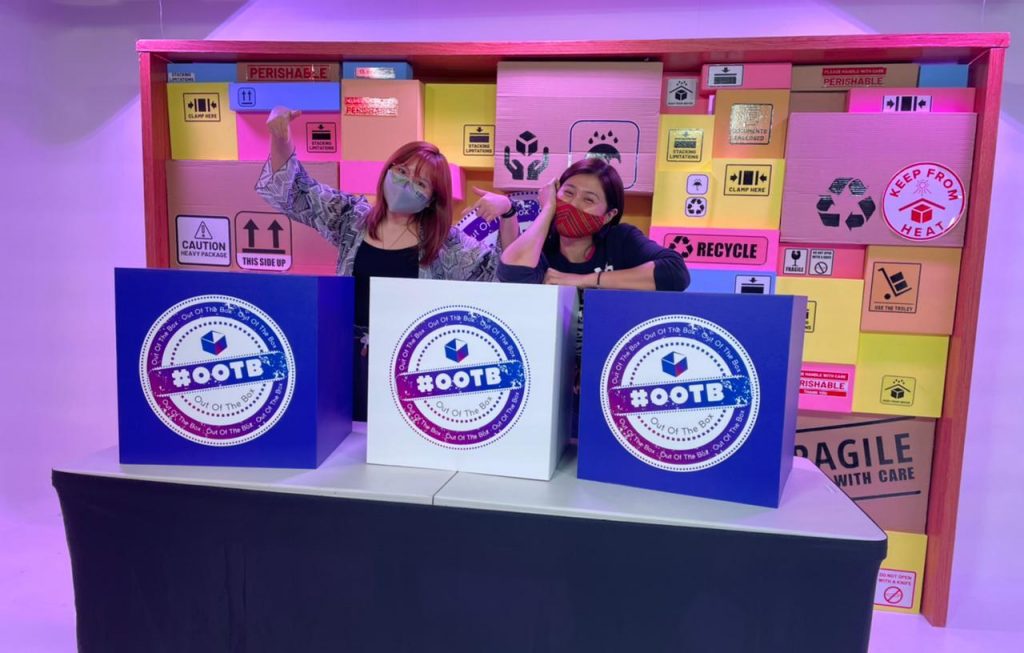 Additionally, the showrunners for "Out Of The Box" have included more features into the segment, by including a testing and review portion in the show. This makes "Out Of The Box" a real time unboxing, testing and reviewing show all in one. The end goal being to test and showcase the versatility of the products being sold. That, and of course, having loads of fun and laughs! 
To keep up with all the latest updates kumu shopping, follow the handle @shopkumuph on Instagram, and Facebook. Plus, check back at the kumu blog for more exciting news on the Kumunity.
Don't have the kumu app yet? It's easy! Download the app at Google Play or the App Store, and join the Kumunity!