View this post on Instagram

Yup, you heard that that right kumu is offering the best prizes, just cause we can! Livestreamers have a chance to win some of these amazing prizes including the Samsung Galaxy Note 20, iPhone 12, a 3D Printer Kit, and in-ear monitor headphones from Urban Audiophile. No reason, just because we randomly want to make things more fun at kumu. 
Aside from that, there will be 20 lucky winners that stand a chance to win their very own customized acrylic and led neon sign from boxystudioph. Perfect for that retro-inspired aesthetic that can take your live streams to the next level.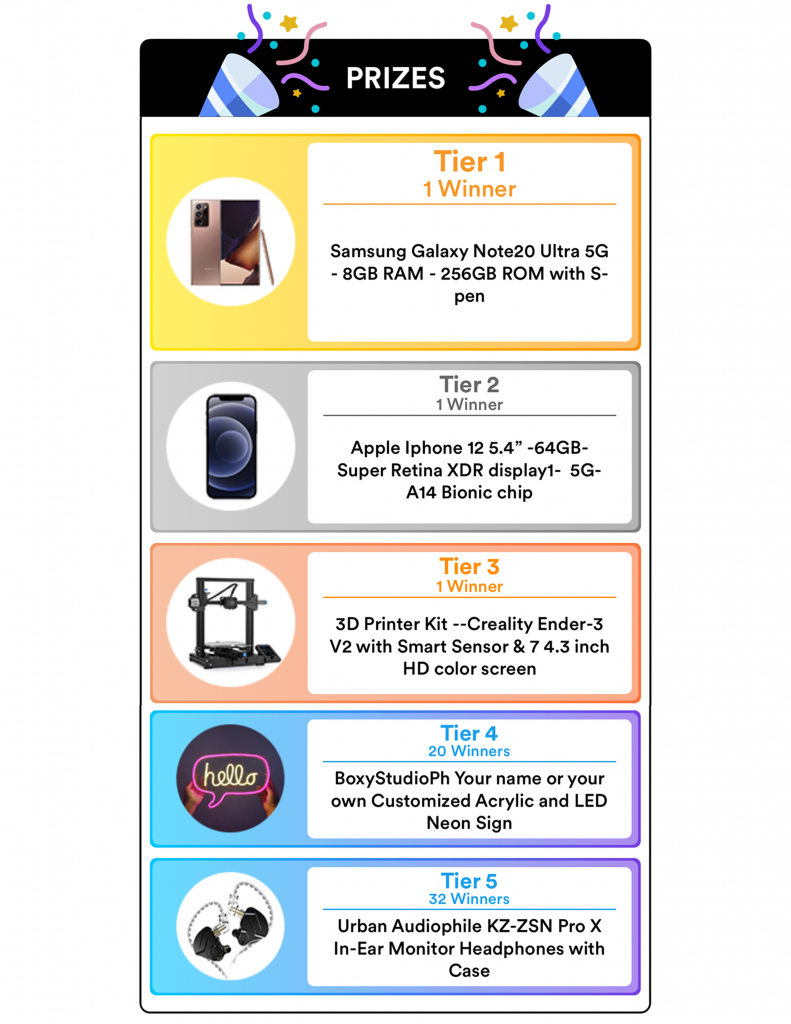 How to participate? 
It's easy! Just start a public live stream from which you can ask your followers for virtual gifts only in the form of OMG,Fab, Great, & Awesome. 

The Top 55 Diamond Earners stand a chance to win these amazing random shiz from kumu, for no apparent reason. The competition period is from November 10, 2020, and ends on November 20, 2020, at 11:59 PM (Philippine Time). For more information, read the terms and conditions of the campaign on kumu. Hurry, stream now!
Want to join more campaigns and gameshows? We've got it all here.
Download the kumu app now with this link, and become part of the Pinoy livestreaming community. To learn more about us and our company, check out our main website at kumu.ph. What's more, you can keep up to date with all our activities and events at @kumuph on Instagram, Facebook and Twitter.