View this post on Instagram
In these unprecedented times, especially with the onslaught effects of the typhoon, people are becoming more creative in the way they help out, whether it be through donations, spreading awareness, or just through random acts of service. In line with this, kumu has developed an initiative to help out by donating ₱250K worth of relief goods through the Race to Face to Care, an in-app campaign. 
8 lucky live streamers will be on the cover of the billboard, and winners can donate to the charity of their choice. Live your artista dreams and contribute to Kumu's cause by encouraging your viewers to donate virtual gifts in the form of Dasal, Regalo, Tulong, and Malasakit.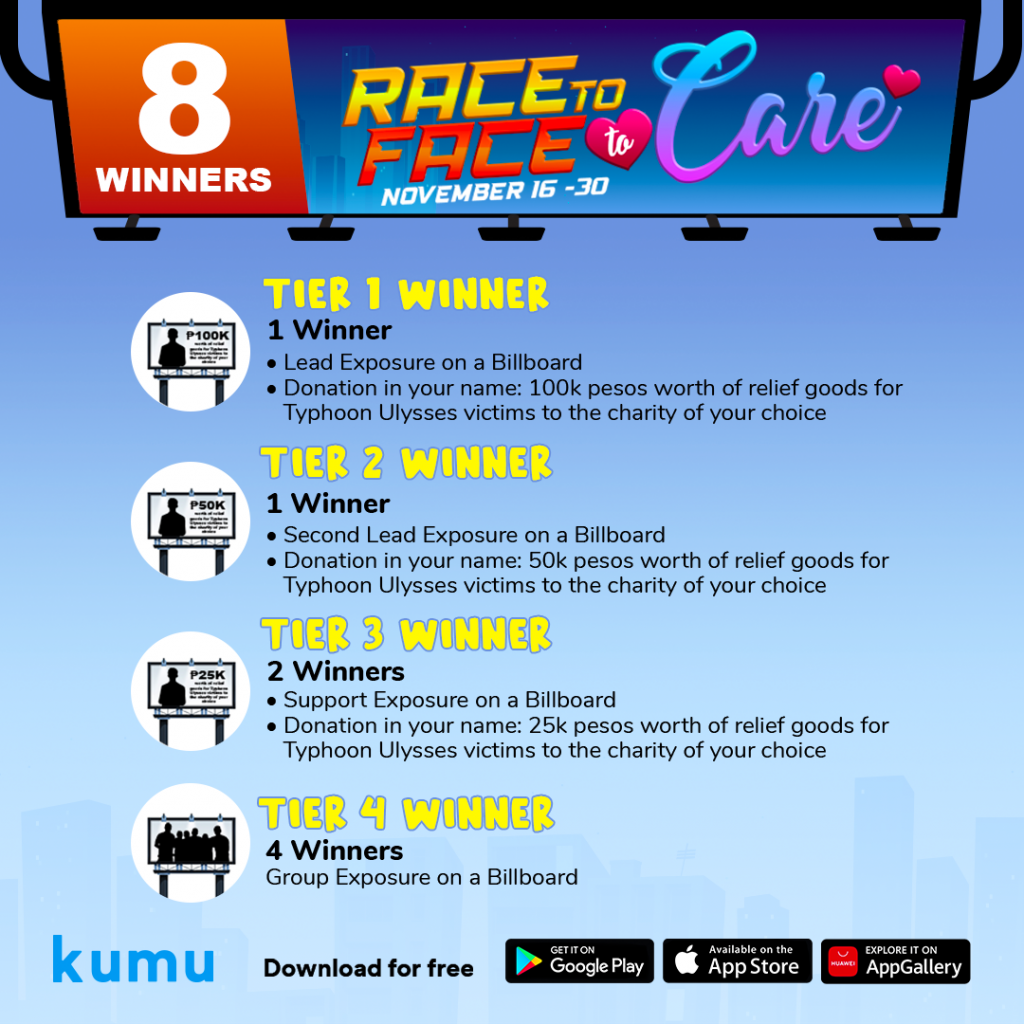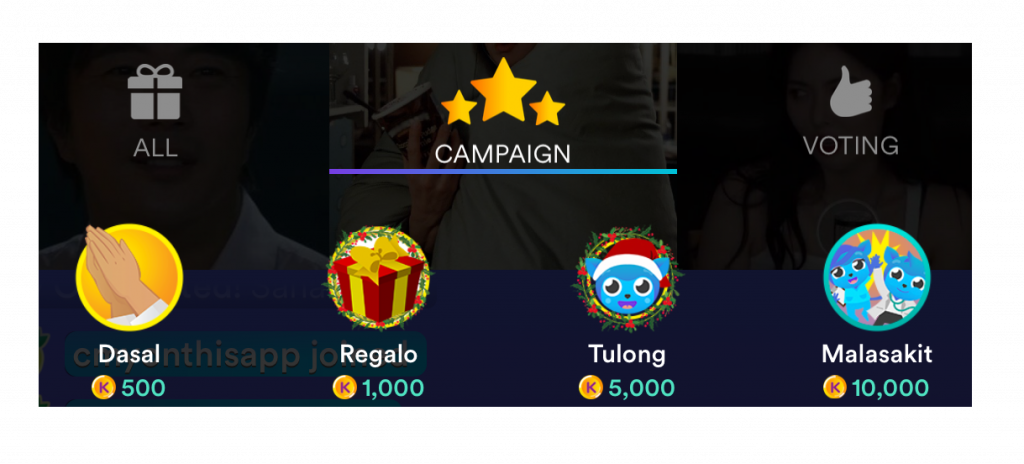 Head over to your favorite live streamers, click on the gift icon, head towards the campaign, and donate to participate.
The race started on November 16, 2020 at 12AM and ends on November 30, 2020 at 11:59 PM (Philippine Time). Winners will be selected according to the leaderboards. Charities must be registered with DSWD. For more information, read the terms and conditions of the campaign on Kumu. What about that, donate and help out!
Want to join more campaigns and gameshows? We've got it all here!
Download the kumu app now with this link, and become part of the Pinoy livestreaming community. To learn more about us and our company, check out our main website at kumu.ph. What's more, you can keep up to date with all our activities and events at @kumuph on Instagram, Facebook and Twitter.