The trade of humans remains to be one of the biggest problems facing the world with powerful entities from various countries participating in numerous human trafficking rings that have victimized over 4 million. In the Philippines, the fight goes on as KUMU, the country's fastest-growing social media app, goes up in arms with NGO Voice of the Free to mitigate human exploitation as criminal elements take the social media route.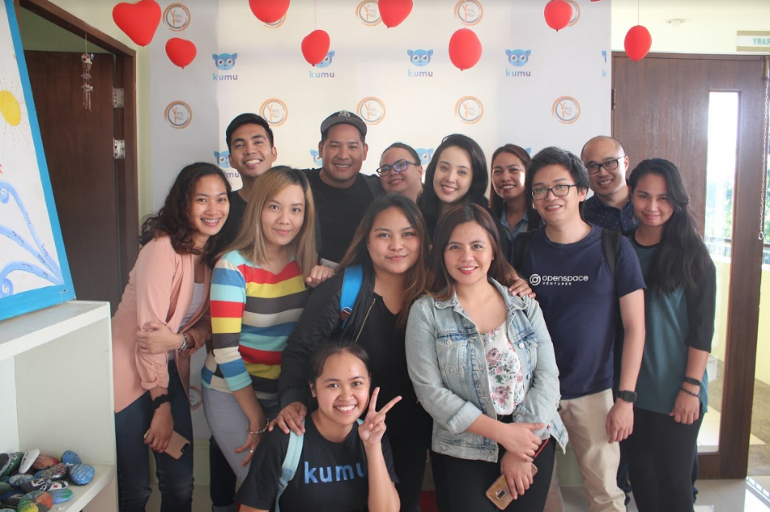 According to the American Journal of Psychiatry, social media has "amplified age-old pressures for teenage girls to conform to certain sexualized narratives". The same is the case in the country as sex tourism has widely become internet-mediated with social media sites being the preferred avenue for prostitution transactions that prey on women and minors. In 2018 alone, the number of victims rose to over 700,000, placing the country at number 12 in the list of countries with the highest incidences of modern-day slavery.
Since its inception that same year, KUMU has provided Filipinos from all over the world an interactive, safe platform that prioritizes the Pinoy voice and their interests. By engaging Filipinos in relevant discussions, games, and campaigns online, the social media app has made strides in fostering welcoming and inclusive communities that are free of bullying, internet trolls, and exploitation.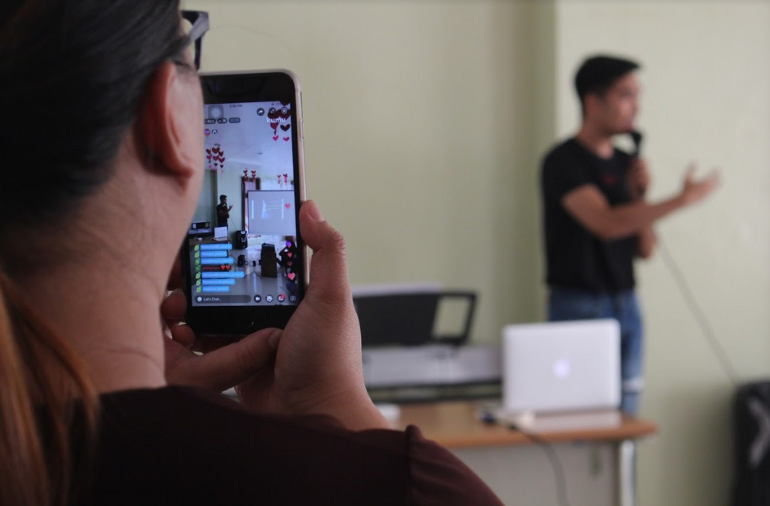 Recently, the KUMU team visited the Voice of the Free shelter to forge a partnership that aims to keep livestream spaces safe and legitimize the app as a wholesome and exploitation-free platform that prioritizes authentic and pioneering content that champions Filipino creativity.
"KUMU's partnership with Voice of the Free, an anti-human trafficking institution that we truly believe in, allows us to disseminate useful information to our Kumunities about the dangers of human trafficking," says the app's Chief of Staff and Head of Community James Rumohr. "By sharing Voice of the Free's Sundance short films on the platform, we can raise awareness and engage both local and international users in relevant discussions on this sensitive subject and teach them how they can spot red flags when they go online," he added.
Watch the Voice of the Free Short Film "Cross My Heart" for Sundance Festival Here*:
Voice of the Free has been in the fight against human trafficking since 1991 and continues to empower women and children in the country by opening up income-generating opportunities and lobbying laws that put an end to child labor and further strengthen the resolve against human trade. "We are so glad and grateful to be partnering with Kumu Philippines in the fight against human trafficking and modern slavery," according to Voice of the Free Executive Director Sherryl Loseno. "Today, slavery has mutated completely and has penetrated the internet. Everyone is vulnerable, especially the youth and the present generation. Together, we will double our efforts to make sure people are safe and equipped with knowledge on how to counter human trafficking," she adds.
Currently, KUMU is taking the next steps to push the fight to the country's colleges and universities through Voice of the Free's iFight movement by livestreaming its events on the app to draw support and encourage volunteerism among its users in KUMU's future sustainable programs for rescued victims.
"We believe that social media should be an avenue that promotes camaraderie, creativity and community instead of exploitation," says Rumohr. "Keeping KUMU users safe from all forms of crime and abuse is a responsibility we've always been keen on. Through this partnership, we can now take that thrust to a whole new level on social media," he adds.
KUMU is a powerful social media platform that brings the voices of Filipinos from all over the globe at the forefront. Aside from presenting users real-time earning opportunities as a livestreamer, chances to win cash in various game shows, and engagement in campaigns, KUMU also fosters communities that ignite relevant discussions among Filipinos worldwide.
Join the discussions and help fight human trafficking. Download KUMU for free at Google Play and the App Store.
###
SHORT FILM produced by VF in partnership with Sundance Institute, CROSS MY HEART are two episodic short films in soap opera format which follows the individual lives of young girls who have fallen into the dangers of trafficking.
Original post on Business World on March 10, 2020 — https://www.bworldonline.com/sparkup-community-live-streaming-platform-kumu-joins-fight-against-human-trafficking/