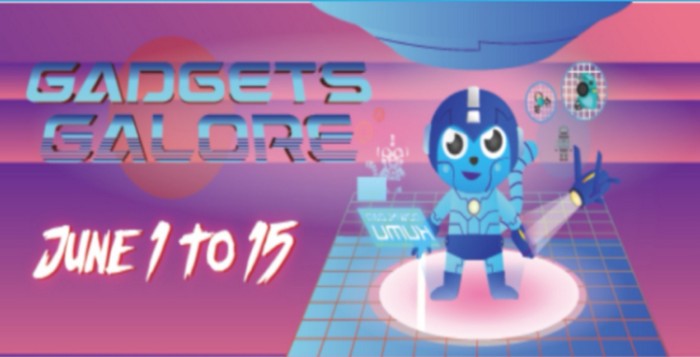 Do you want a MacBook Air but don't have the budget for it? Worry no more, because Kumu is here to give away gadgets you've always dreamed of owning!
For just a few hours of your time and some of your inspired, creative content, you can have the chance to win a laptop, an action camera, a quadcopter drone, or a high-tech TV stick. How, you ask? Simply download the livestreaming app Kumu (available to both Android and Apple devices), start streaming your original content, and develop a solid following from thousands of Kumu subscribers who are always on the lookout for new talent.
The livestreamer to earn the most number of event gifts from fellow Kumu users will win the coveted MacBook Air, while the next two winners will each receive one Go Pro Hero 7 action camera. For the third place, five winners will receive a Tello quadcopter drone each, and finally, for the fourth place, there will be four winners of the Amazon Fire TV stick with Alexa voice remote.
What are you waiting for? Amp up your content creation game with these new gadgets! Download Kumu now!