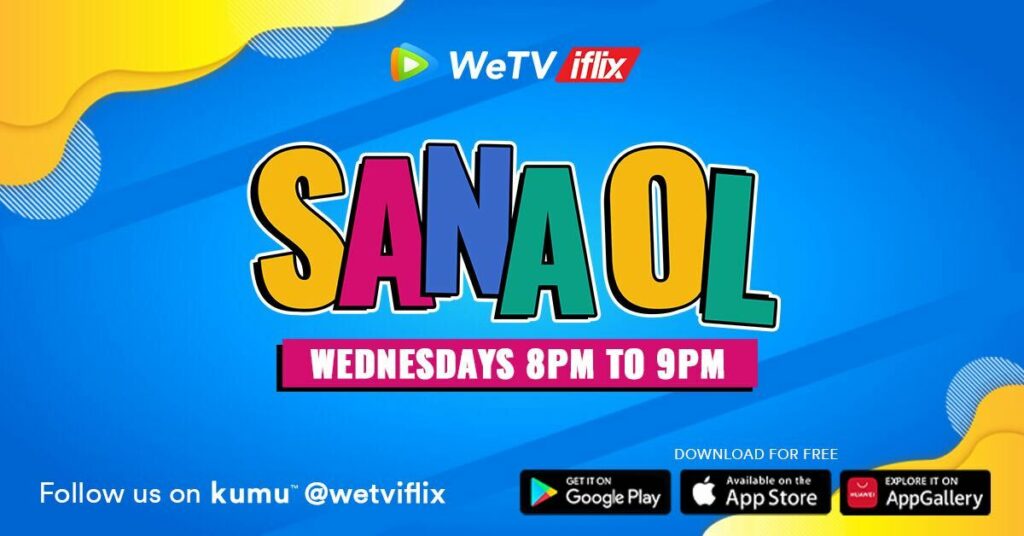 Calling all pop culture fans! WeTV and iflix, the streaming service serving up premium Asian and Filipino content, has officially partnered with kumu to give viewers a deep-dive into Asia's passion for great entertainment.
The show "Sana OL" was launched under the official @wetviflix account in kumu, and premieres March 24, Wednesday, at 8-9PM. Each week, viewers can expect guest hosts and streamers to talk about WeTV and iflix' freshest content drops, the hottest entertainment trends, plus an occasional show review. So whether you're into Filipino shows, K-Dramas, Chinese cinema, and other Asian series, WeTV and iflix has it all, and "Sana OL" will fill you in on what you'll be binge-watching next.
To kick-off the first stream of "Sana OL", this week's theme zeroes in on the question: K-Drama or C-Drama? What makes these drama cultures unique? How do they influence each other, and how have they shaped pop-culture in Asia today? If you can't get enough of Asian drama, then this is a conversation that can't be missed. You'll definitely want to be part of it.
View this post on Instagram
["Sana OL"]'s ultimate goal is to be relatable to all fans of Asian entertainment," says Georgette Tengco, Country Manager of WeTV iflix Philippines. "[The show] will allow people of all ages and backgrounds to engage, sharing their thoughts on the shows they love to stream and binge-watch.
As a streaming platform, WeTV and iflix prides itself in connecting with their users; this connection itself serves as the company's basis for curating their titles. Joining the kumu platform is the next exciting step to further strengthen the relationship with their subscribers.
"We believe that kumu is the best platform to use, to connect with our users and partners," explains Georgette, who expressed the company's excitement for their new show. "It allows us to better engage consumers, to dig around and find out what it is they want to see, what they're interested in, and how WeTV iflix can help materialize those 'content cravings'," Georgette continues.
As these two streaming companies join forces, there is a shared goal of elevating entertainment to new heights, which begins with bridging that gap between cinematic professionals and avid fans. Georgette elaborates, "kumu is very interactive and we find that to be very important, especially when trying to engage the audience. Both the users and streamers are fully immersed in the moment, and are able to converse directly with each other. That's a pretty cool thing, especially now that we are mostly connecting online." Georgette also adds, "With all the hot news, new shows, and exciting scoops lined up, "Sana OL" will definitely become an entertainment hub for fans."
So, mark your schedules, and don't forget: "Sana OL" will be streaming every Wednesday at kumu, 8-9PM on the official @wetviflix on kumu. Be sure to click "Follow" so you don't miss out on all the exciting news.
Don't have the kumu app yet? It's easy! Download the app at Google Play or the App Store, and start adding to cart! Visit our website kumu.ph for more information and insights into the exciting world of kumu.
You can also follow @kumuph on Instagram, Facebook and Twitter to keep up to date with all the latest events, and surprises from your favorite Pinoy livestreaming platform. Check back here at the kumu blog for more interesting insights into the Kumunity.