Attention Kumunity gamers! The biggest gaming event of the season is happening, and we're going all in. kumu Gaming, in collaboration with Riot Games Southeast Asia and LuponWXC, has announced the new Kumunity Cup tournament –  The League of Legends: Wild Rift Edition. Anticipation is already abuzz, as different families and clans have already signed-up, including 2 special teams from LuponWXC. Gaming celebrities and talents from across the Kumunity have already confirmed their participation in the League of Legends: Wild Rift tournament, including Filipino actor Paulo Avelino.
View this post on Instagram
The event spans the entire month of May, with registration open from May 6 to May 13, and the finals scheduled for May 30. Winners can expect cash prizes and plenty of Wild Cores giveaways from Riot Games, with the champion team earning as much as Php 20,000 and 2,500 Wild Cores for each player. The online gaming Kumunity is already gearing up, filled with competitive spirit, but also of proud camaraderie. 
"[We] are very excited that Riot Games Southeast Asia is pushing the game in the Philippines more, and we're pushing community familiarity with growth as these are the areas we want to focus on.", says Mario Marisigan, kumu Business Unit Head of LuponWXC, who will be leading the production team handling the League of Legends: Wild Rift Edition. 
"We're thrilled to collaborate with kumu to support the Kumunity Cup. One of our key priorities this year is to grow our gaming audiences across Southeast Asia, with the Philippines being one of our most crucial focuses as home to one of our most passionate communities. With grassroots events such as the Kumunity Cup, we're excited to bring more tailored moments to players in the Philippines," said Jaime Lorenzo Crus, Community & Channel Specialist for the Philippines, Singapore and Malaysia at Riot Games.
What's more, the Kumunity can expect to see celebrity participants in the tournament. Asides from Paulo Avelino, big names to expect include Vitto Neri, PJ Endrinal, Isaiah Dela Cruz and Turs Daza from Star Magic; also confirmed are Star Hunt artists Elyson De Dios, and former Pinoy Big Brother Housemates Batit Espiritu, Wealand Ferrer and Kim Franco.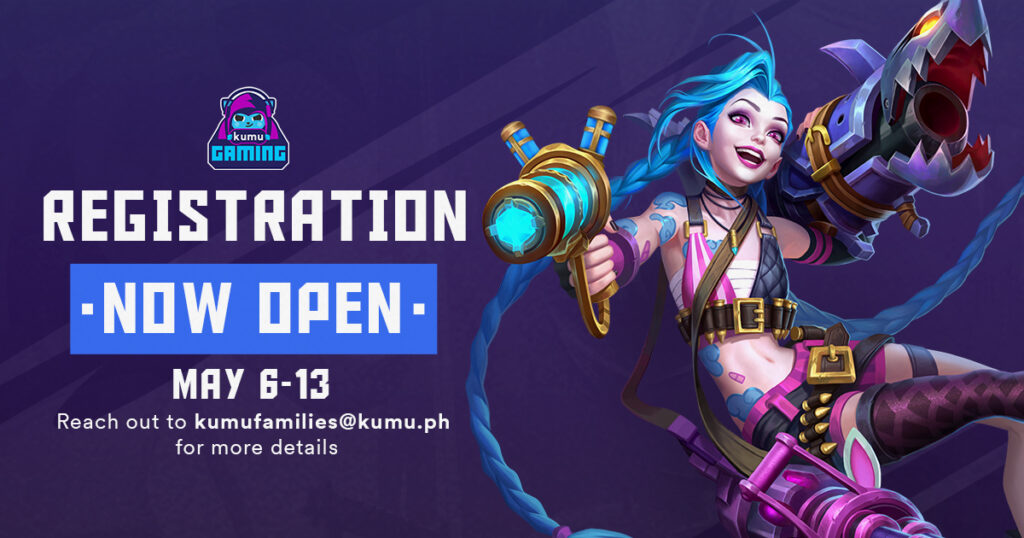 It's a big gaming event with big names! No doubt the Kumunity, and the local gaming industry at large has their sights set on the League of Legends: Wild Rift tournament. In the coming weeks, we can expect a heart-pumping showdown of the biggest gaming rivalries within the Kumunity, and we'll be keeping everyone updated.
There's still time to sign-up yourself, or your team! If you're interested, send an email to kumufamilies@kumu.ph, and mention the team you wish to join. You can also opt to create a team of 5-7 members, provided you all have kumu accounts. To get updates, and receive more information, follow the official @teamevents account on kumu, and inquire via direct messaging your area of inquiry. (ex. WildRift Kumunity Cup) More information is also available at the Kumunity Cup Mogul link here. 
Don't have the kumu app yet? It's easy! Download the app at Google Play or the App Store, and start adding to cart! Visit our website kumu.ph for more information and insights into the exciting world of kumu.
You can also follow @kumuph on Instagram, Facebook, and Twitter to keep up to date with all the latest events, and surprises from your favorite Pinoy livestreaming platform. To keep tabs on the Kumunity and all its exciting happenings, follow the @juankumunity on Instagram, or check the kumu blog for all the latest news.