It's all smiles and sales at the Garapata x kumu launch, the first artist collaboration under kumu Drop Shop. The collection, which featured exclusive artwork of Karlito in the Garapata world, consisted of limited edition tees and hoodies–real collectibles for the Kumunity, or Garapata fans. This is the second kumu Drop Shop collection, and the first ever artist collaboration collection for kumu merchandise. 
View this post on Instagram
READ: Creative Hybrid: The Limited Edition Garapata x kumu Collection Launches This Week In kumu Drop Shop
For this second airing of the kumu Drop Shop, the hosts featured Prima Clara, one of the amazing merchants from Karlito's Korner, and fellow streamer Kristerrr. The two hosts opened the kumu Drop Shop with warm greetings, sporting the statement art apparel of the collection. It's definitely a ladies' night, as the two had fun showing off and modelling the Garapata x kumu collection, while sharing the amazing story behind Garapata. 
What went on at the Garapata x kumu launch?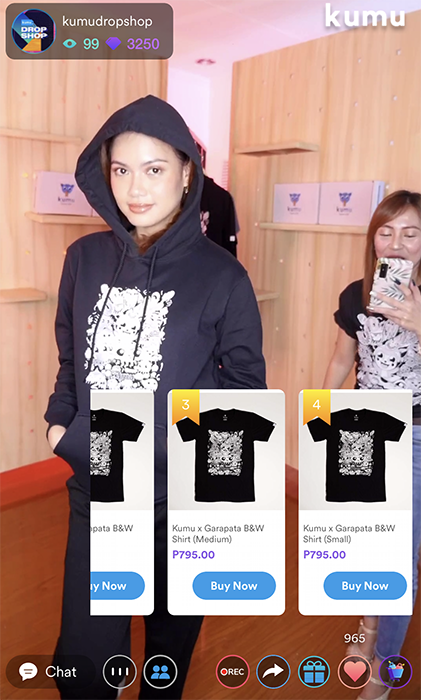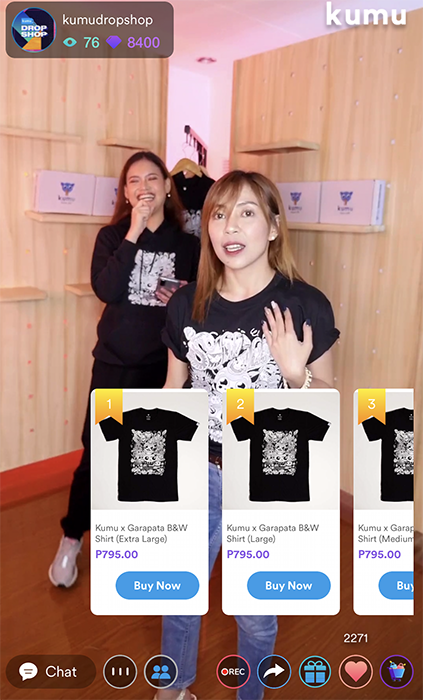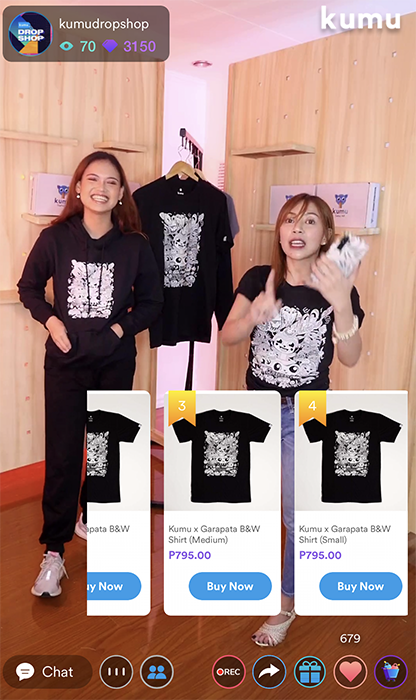 With only a few items left, the Garapata x kumu collection is set to pave the way for more artist collaborations with kumu Drop Shop. Its unique combination of artistry, style, collaboration and livestream entertainment is an interesting experiment in live selling, one that Shopkumu is willing to push further. What could be next for kumu Drop Shop? We'll just have to wait and see. 
The Garapata x kumu collection is a limited edition collection, available exclusively on kumu Drop Shop, which can be found under Shopkumu. To keep up with all the latest updates and finds, follow the handle @shopkumuph on Instagram, and Facebook. Plus, check back at the kumu blog for more exciting news on the Kumunity.
Don't have the kumu app yet? It's easy! Download the app at Google Play or the App Store, and join the Kumunity!