A convention filled with authentic Filipino talent? Yes, please! On October 15-16, 2021, the first kumu USA mini con will be held in Las Vegas, Nevada, with special Kumunity appearances by Ruby Ibarra, AJ Rafael, JayR, Mica Javier, Mike Swift, and the Filharmonic. This is the first kumu convention to date, and everyone's excited for the chance to meet fellow Kumunizens in person! Tickets are still available for sale, but are expected to sell-out soon.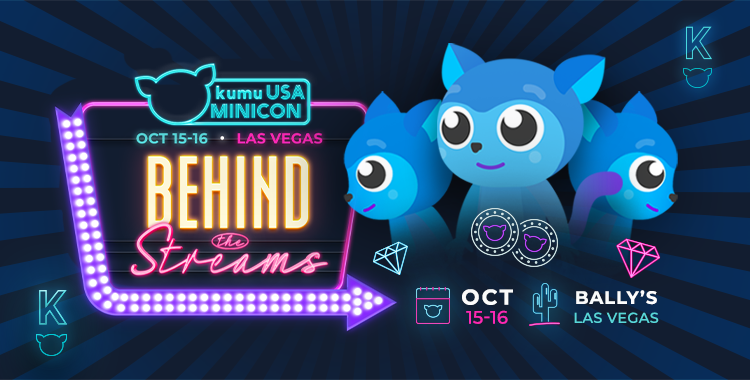 At the moment, attending the kumu mini con is available only in North America. But it has always been the company's vision to host events that bring the Kumunity together in person, once health and safety protocols allow it. "We wanted to have an event that would bring kumu users together, and celebrate the connections that we've built through the app.", says Dessa  Hipolito (@missbtcramps), Kumu Con Manager. She reveals that this has been months in the making with kumu USA and James Rumohr (@jamesrumohr), kumu Chief of Staff, with the goal to for attendees "to be part of this historical event, which will be pivotal for the growth of kumu and the Kumunity." 
"I am really excited to celebrate, recognize and appreciate all of our loyal power-users in North America.", shares James Rumohr. When asked if other countries will follow with their own kumu mini cons, he seems open to the exciting possibilities. "We really want to celebrate all our kumu users all around the world, and producing a mini con is a perfect way to bridge the gap between our users in an offline setting." 
kumu Founder Roland Ros (@roland) echoes this sentiment, adding emphasis to the power of the Kumunity. "Kumunity is the lifeblood of our app.", he says. "We will come up with ideas together to make the user experience the best it can be. [I] can't wait to break bread and spend quality time together with everyone in a real and authentic way." 
Asides from the once-a-year chance to meet fellow Kumunizens in person, kumu minicon offers exclusive perks to attendees including merchandise, giveaways, sneak-peek chances and live performances. Heading the minicon stage is producer and musical artist, Ruby Ibarra (@rubyibarra), who has also made her mark in kumu. 
"Ruby Ibarra was one of the first Filipino-American artists that believed in kumu and what the app can bring to many FIlipinos around the world.", says Dessa, emphasizing the impact Ruby has had in the app's history. "She always believed in "bridging the gap" and creating those connections to bring people together. As a streamer and performer, she has inspired many Filipinos to do the same. She embodies women empowerment and Philippine pride in all the work that she does."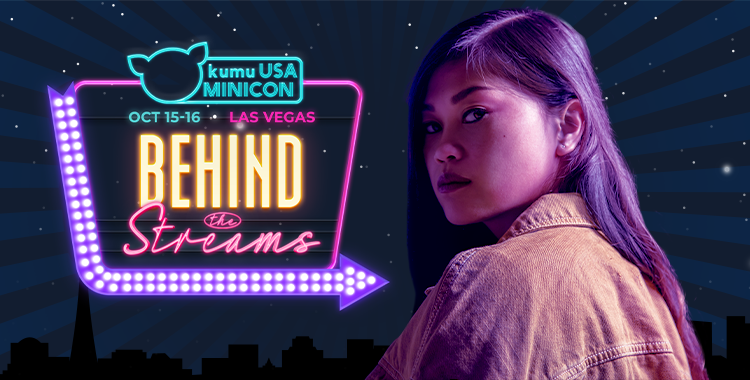 The kumu USA minicon event is quickly garnering buzz among the Filipino-American community, who are part of the international Kumunity family. Although they are away from the motherland, they are some of the most passionate Filipino creatives in the app. 
Joanne Boston (@joboss), Community Manager of kumu USA, elaborates further the app's impact on international Filipinos: "kumu is a way to bring people together, to bridge the gaps in our diaspora, whether that be in distance, ideas, or even cultural barriers. For Filipino-Americans who have not been able to travel to the Philippines, kumu is a window for them to be exposed to the culture, including language, music, and entertainment." As an active streamer herself, the prospect of meeting her virtual friends in person is too good to pass. "It would be incredible to hug my friends, and to continue conversations that started on the app in person!"
Truly, this is an exciting opportunity for any Kumunizen! Tickets for the first kumu USA minicon are still available for a limited amount of time; it's also good to know that the tickets are transferable, so you can gift it to a fellow Kumunizen in North America. Don't forget to follow the official kumu USA regional account @kumu_usa for more exciting news and content. 
Don't have the kumu app yet? It's easy! Download the app at Google Play or the App Store, and start adding to cart! Visit our website kumu.ph for more information and insights into the exciting world of kumu.
You can also follow @kumuph on Instagram, Facebook, and Twitter to keep up to date with all the latest events, and surprises from your favorite Pinoy livestreaming platform. To keep tabs on the Kumunity and all its exciting happenings, follow the @juankumunity on Instagram, or check the kumu blog for all the latest news.