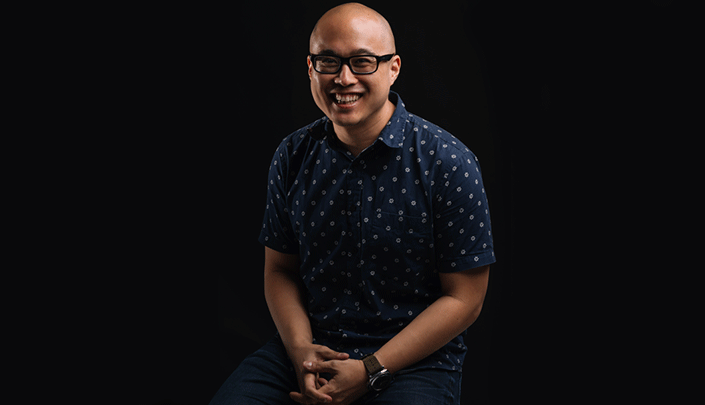 The Philippines is relatively new to the concept of digital startups but we're getting there. With startup and digital marketing veteran Roland Ros taking the reins as CEO for the country's fastest-growing social media app, entrepreneurs can learn a thing or two about venturing into the startup industry with the right flair and know-how.
Watch How to Kumu:
Challenge accepted
"Doing business in the Philippines is not as straightforward in the United States," Roland says without blinking an eyelash. "There are a lot regulations and paperwork, infrastructure challenges, and human capital resources that must be considered when getting things done here," he adds emphasizing how it is essential for companies to acquire a strong, nimble, and practical legal and operations team that will navigating business requirements in the country.
As for infrastructure challenges, "entrepreneurs not only have to deal with traffic and slow internet speeds, but consider weather challenges as well. "By understanding traffic, internet, and weather; I have to be super super intentional about my schedule and make sure that my time is managed accordingly especially with regards to getting things done," shares Roland.
Fortunately, the country is now prospering with more abled professionals hailing from the provinces and coming out of the woodwork just as how Roland observed while in KUMU. "I have learned to seek out talent from very non-traditional sources of employment. Highly educated people with financial means and strong work ethic will always have opportunities in the Philippines. And we have benefited greatly from that. However, some of our highest performers have not come from the fanciest schools, but from the farthest reaches of the provinces who don't necessarily come from a wealthy family". When asked what his concept of the "right hire" is, Roland says that the rare combination of flexibility, a strong mind, and mission-driven work ethics put candidates at the top of his list.
Roland Ros at the Kumu x Rayban streamers event
The online performance artist
Roland also utilizes a not-so traditional approach when it comes to KUMU's marketing model. Performance-based marketing is a popular advertising strategy among startup entrepreneurs wherein payment is based on measurable results, mostly online. "It's a marketing model where an advertiser actually pays for specific actions rather than paying for up-front fees that may or may not achieve the advertiser's objective," Roland explains. "In older traditional models, an advertiser may want to market on a billboard, magazine, or television commercial with limited insights to the effectiveness of that marketing when it comes to actual sales. In a performance-based marketing model, an advertiser for example, could market on an app or website, and pay only for successful transactions," he adds.
Given Roland's expertise, KUMU's digital marketing efforts continue to reap the numbers both in user downloads and brand awareness. In just little over a year since its launch, the mobile app has jumped the one millionth downloads hurdle easily and continues to grow with more engaging campaigns and original content.
Filipino Tandem #MayWard on Kumu
Take it from Roland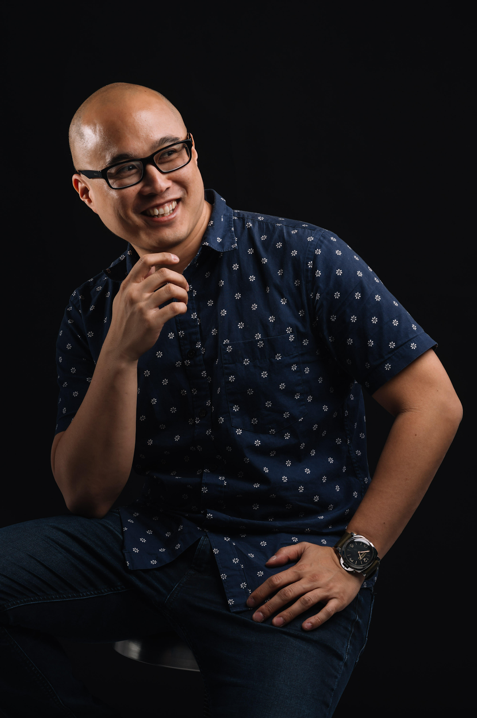 Directly channeling Filipinos abroad who want to venture into startups in the Philippines, Roland has these great tips to share:
Make sure you have a deeply-rooted "I'm going to die for this country" kind of commitment before you even think about moving here.
Save up at least one year of financial expenses, have a strong support network of family and friends, a spiritual/mental daily ritual, and be super intentionally disciplined when it comes to diet, exercise, and rest. All of these are key to keeping your mental state sharp and conditioned for the challenges ahead.
Make sure you have an unfair technological and/or resource advantage over any prospective competitor before you move here. The political economy of the Philippines is very concentrated. Don't be naive. Be open and compassionate. Be wary and very smart. Be intentional and full of integrity. And most importantly, don't lose yourself in the process.
KUMU is way behind its image as one of the pioneering startup companies in the country. Despite its young age, Roland and his team were able to position the mobile app as the most Pinoy-centric tool where Filipinos all over the world can have their voices heard, earn opportunities to showcase their talents, and engage in meaningful activities and conversations within a community of their countrymen.
Roland Ros is the Founder of KUMU, a livestreaming app with +1.5 million GenZ & Millennial Filipinos. Since its launch in 2018, KUMU has reached the #1 Trending Social App and recently the #1 Grossing Social app in the Philippines according to the Google Play Store. Prior to KUMU, Roland built a career as a growth engineer, with a track record generating millions of customers for Fortune 500 & high growth tech companies in the United States. Roland studied as an Executive Scholar from the Kellogg School of Management, Northwestern University, and graduated from the University of California, Santa Barbara.
Know more about KUMU by downloading the mobile app for free at the App Store and Google Play.
Download Kumu for Free, click HERE.
Go Live, Make Friends, and Have Fun!
Original post on EMEA on October 18, 2019 — https://emea.kapamilya.com/community/features/kumu-founder-roland-ros-on-running-a-start-up