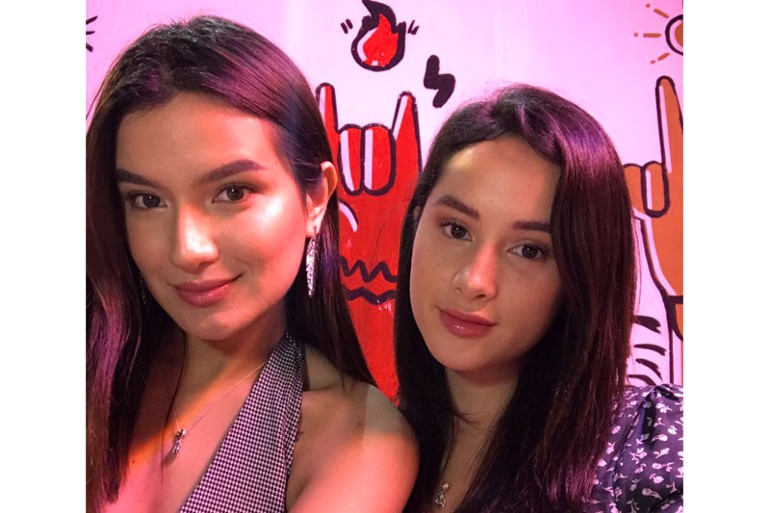 Philippine live streaming app KUMU took the top spot in last Tuesday's trending topics on social media platform Twitter via #StarHuntKumuFRANKIANA featuring Pinoy Big Brother Otso Batch 4 standouts Franki Russell and Diana Mackey, with fellow PBB batchmate Kiara Takahashi, joining the duo during their live stream. The hashtag went over the 75,000 mark at 6PM, Tuesday.
KUMU followers can't help but be enamored by the BFF celebrities who took to the app to greet their fans and entertain a few queries. Due to the large volume of followers streaming FRANKIANA on KUMU, servers experienced brief crashes but was immediately resolved. Evidently fan support for the two PBB alumni was overwhelming as they overtook other trending local topics for the day including those on upcoming concerts of MayMay Entrata and Edward Barber, and international indie band The 1975.
The novelty of Franki Russell and Diana Mackey's friendship has captured the interest of Filipinos both here and abroad since their stint at the PBB house in May this year. "One of the historical events in PH" tweeted user @gay_maca, and "Number one" by @lalalis63725277. More fans clamored for a 'part 2' of the FRANKIANA live stream on the social media app which could happen anytime soon.
Meanwhile, KUMU recently celebrated its breakthrough achievement of 1 million downloads in August since its inception in August 2018 as it continues to be the fastest-growing social network in the Philippines somewhat similar to country-dedicated apps as Sina Weibo in China, Vkontakte in Russia, and Mixi in Japan to name a few.
Followers of the Pinoy-centric video streaming app can watch live streams of their favorite influencers, celebrities, and users online or get a chance to win prizes in the app's flagship game show Quiz Mo Ko plus more interactive games Munch Time, That Lyric Show, Beki Quiz, Sing Tanong, May Tama Ka, and Rumble Radio among many others. The digital platform is also considered as an effective marketing tool for entertainment contemporary projects as it highlights the voice of Filipinos all over the world.
Download the KUMU app for free at the App Store and Google Play, and stay updated on the latest mainstream trends from Pinoys all over the world live-streamed exclusively on KUMU.