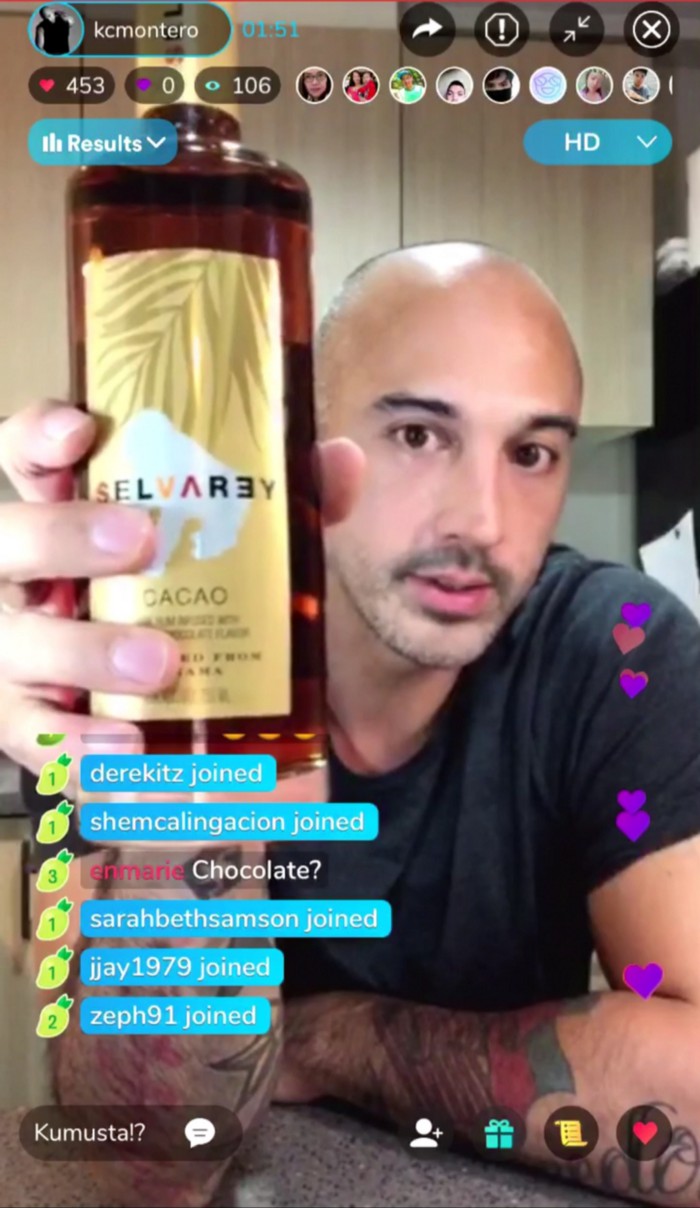 Branded blooper
While KC Montero may be a VJ, host, and regionally seen television personality and producer, he is definitely not a mixologist. To promote the SelvaRey Rum giveaway of a signed bottle by Bruno Mars, Montero tried his hand at mixing drinks in a livestreaming session on Kumu.
The recipe for the "Indulgent" drink called for several ingredients, including coffee liqueur, Baileys Irish Cream, milk or cream, and of course, the star-of-the-hour, SelvaRey Rum. There was one ingredient that Montero did not have on hand, however: ice. As a result, he ended up deviating wildly from the recipe, and the resulting drink was about as warm as stale beer.
Though he may not have gotten "Indulgent" perfect on his perfect try, Montero was in good spirits about the mishap – arguing it's the kind of spontaneity you would not find on traditional mediums like television.
"Everything is sanitized on television – there are edits and cuts. You would have not have seen this kind of blooper on a TV show. That's exactly what I feel makes Kumu so special: You get the authentic, serendipitous content that you would not see anywhere else," said Montero, who serves as Kumu's Vice President of Marketing.
Montero and the Kumu co-founders – Roland Ros, Andrew Pineda, Clare Ros, and Angelo Mendez – are betting that brands will prefer advertising through these kinds of authentic livestreams, as fans grow tired of plastic social media platforms. This livestream was in fact part of a series for SelvaRey Rum, which has partnered with Kumu for offline events and online moments dating back to last year. The fact that SelvaRey Rum chooses Kumu as an advertising partner for both offline and online attests to the power of the Kumu brand as both an online and offline entity.
Sponsored storytelling
If Kumu has anything in common with traditional mediums, it's the narrative turning points. While Montero may have botched the initial recipe, his wife, Stephanie Dods, stepped in to save the day. In lieu of ice, the Filipino-Kiwi model used chilled coconut milk to not only cool the drink, but to add more notes of fruity sweetness.
Montero argued that the successfully fixed cocktail was also representative of what Kumu can do for fans, content creators, and, most notably, brands.
"The stereotype of livestreaming is that it's only for performers like singers or gamers. But the medium is just as good as television or film at telling stories, which can be as simple as the redemption of a botched cocktail recipe to anything as complex as Hollywood has produced," said Montero, who emphasized that the upcoming slate of Kumu shows will give brands the opportunity to connect with viewers through powerful narrative content.