Have you ever thought about the quality of air you breathe into your body? Well, this new kumu campaign, the "Wild Card: Clean Air", has definitely got us thinking. The year 2020 has been a year of focusing on our health, and re-evaluating our priorities in hygiene and cleanliness. This even applies to the air we breathe. Luckily, the new Dyson "Pure Cool Me" is here to sort your air-quality woes, plus it keeps you cool and comfy! Perfect for those who want to keep it chill while working at home!
View this post on Instagram
Get this: 10 lucky winners on kumu can win this awesome air purifier! Between December 20 to December 26, 2020, you can go on a public livestream for as many times as you want to earn these "Wild Card: Clean Air" virtual gifts. All livestreams must be video, and only diamonds from these virtual gifts will be counted on the leaderboard. 
"Wild Card: Clean Air" Virtual Gifts & Prizes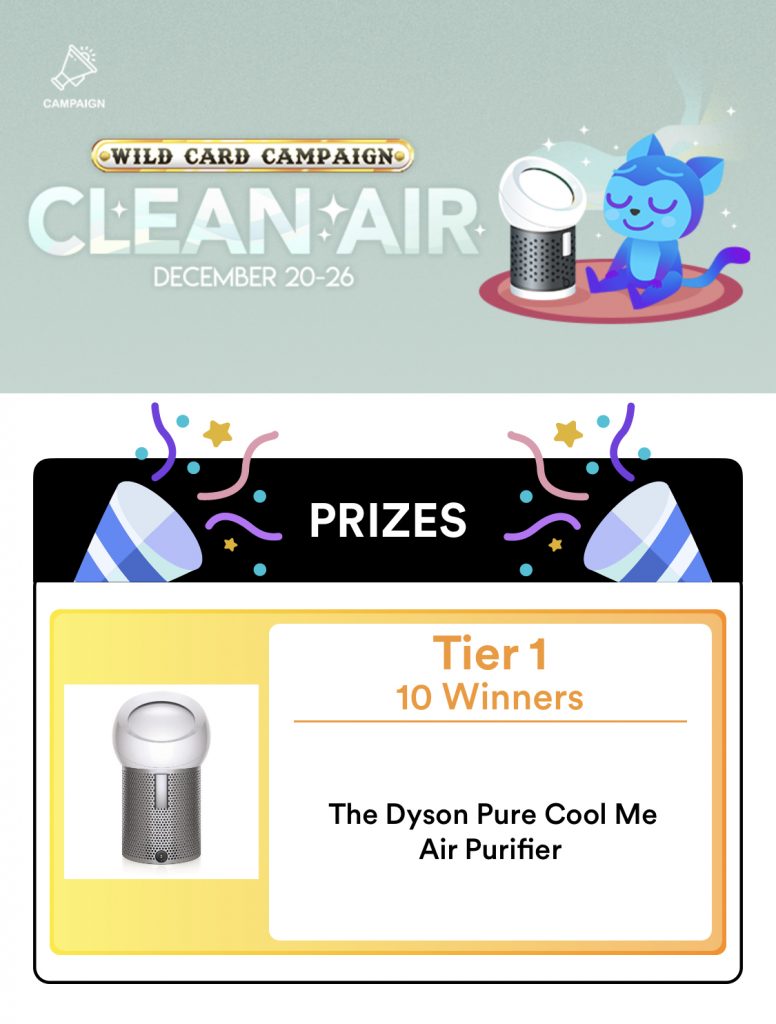 Ready? Take a moment to breathe… and good luck! 
Want to join more campaigns and gameshows? We've got it all here!
Download the kumu app now with this link, and become part of the Pinoy livestreaming community. To learn more about us and our company, check out our main website at kumu.ph. What's more, you can keep up to date with all our activities and events at @kumuph on Instagram, Facebook and Twitter. Stay tuned at this kumu blog for more updates!