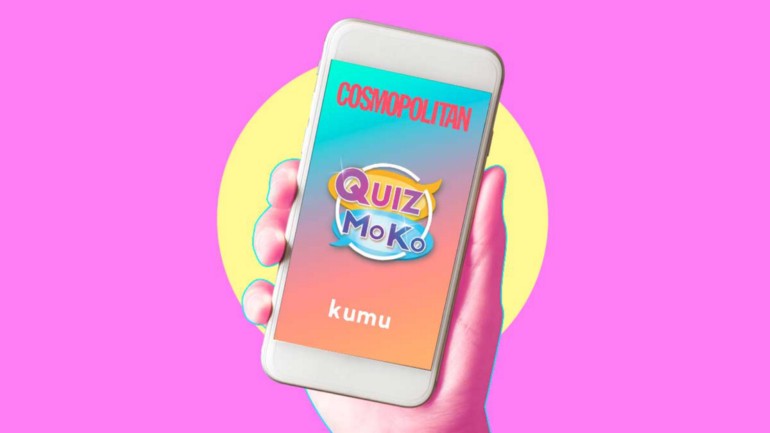 Winning money has never been this fun. Get ready CGs, because we just partnered with livestreaming mobile app Kumu for a Cosmo Quiz Mo Ko game show!
ICYDK, Quiz Mo Ko is a mobile game show wherein players get a chance to win a cash prize by answering 10 correct questions from various topics. There are three levels — easy, moderate, and difficult.
The Cosmo Quiz Mo Ko show will air on February 6 at 9:00 p.m. and it will be hosted by ~*chefpreneur*~ Kia Del Rosario. Aside from being a featured livestreamer, Kia is also a food stylist and Business & Personality Development Trainer.
And in case you're wondering, questions will be about all things Cosmo! Check out our latest beauty, entertainment, and lifestyle stories to be in the know. Don't worry though, each question follows a multiple choice format.
To play, just download the Kumu app for Android or IOS. Players don't even need to pay to enter or win. Just make sure you have a stable internet connection, LOL. Tune in on Thursday, February 6 at 9 p.m. when it airs.
Have fun!
Follow Lou on Instagram.
Original post on Cosmopolitan on February 4, 2019 — https://www.cosmo.ph/lifestyle/kumu-app-cosmo-quiz-mo-ko-a1213-20200204