When it comes to leading authentic conversations, the real industry shakers must come together, such is the case between Rappler and kumu as they announced their partnership. Starting this month, "Hustle: Inside The Industry" will be live-recording some of their episodes in kumu, under the official @rapplerdotcom account. For their livestream debut, podcast hosts Pawi Bitanga and Tristan Zinampan interviewed actress and musical artist Yanah Laurel, and actor Rafa Siguion-Reyna on March 5, 2021, 8-9PM. 
"Hustle: Inside The Industry", which is originally Rappler's podcast for their youth culture section, has garnered the interest of many listeners for its candid, speak-your-mind dialogue between the hosts and industry leaders. "We get our guests to bare their genuine stories and impart wisdom that applies to any young professional looking for some direction in life.", explains Pawi, podcast host, filmmaker, and media producer for Rappler.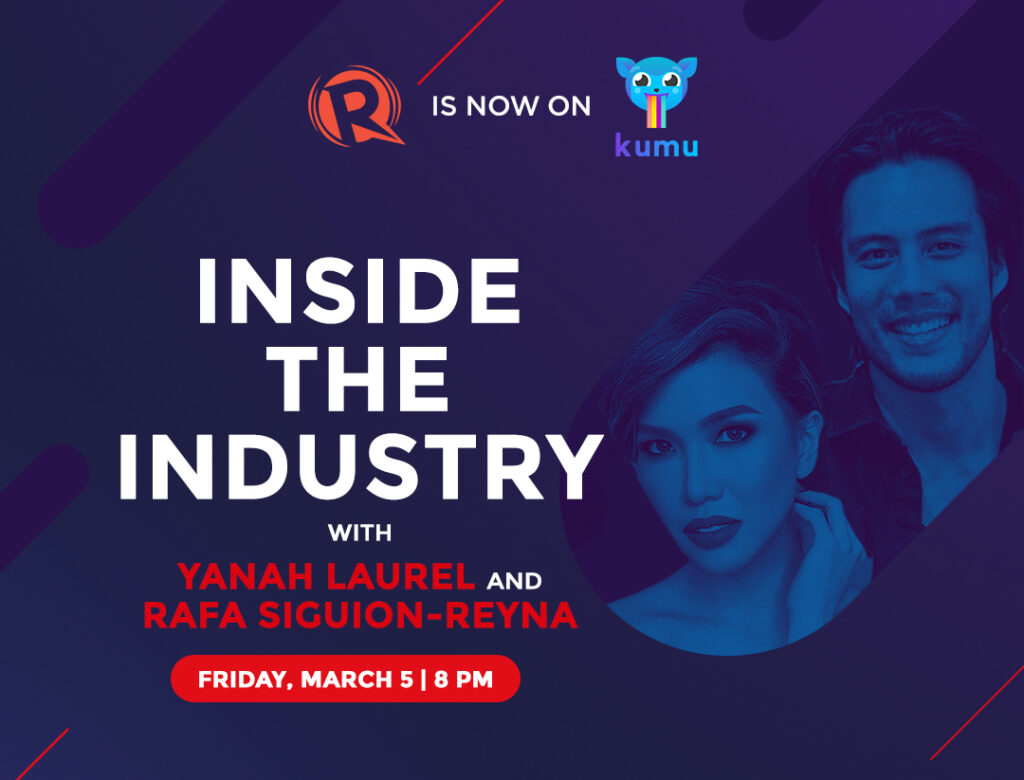 Last year, kumu's founder Roland Ros was featured in one of "Hustle: Inside The Industry" podcast episodes, which, according to Pawi, remains one of the highest-performing segments in the show. Pawi comments, "I was enthralled by kumu's vision to push a Filipino app to the forefront of the global streaming industry." 
With such inspiring stories and shares, the pairing of livestream technology and journalism just makes the Rappler and kumu partnership more exciting. "[kumu] presents a familiar yet futuristic path for journalism and Filipino media", says Pawi. He acknowledges that a two-way conversation between hosts and users is a huge boost for interactivity. "Hosts become the moderators of the dialogue and the audience's input. It makes the energy more circular, and the conversation more alive." 
View this post on Instagram

"Hustle: Inside The Industry" will be live-recording on kumu, under @rapplerdotcom, every 2 weeks. As a podcast, it is available on Apple, Spotify and other leading podcast platforms. New episodes are released on Monday nights, so be sure to follow Rappler's social media accounts Instagram, Facebook and Twitter for all the latest schedules. 
Don't have the kumu app yet? It's easy! Download the app at Google Play or the App Store, and start adding to cart! Visit our website kumu.ph for more information and insights into the exciting world of kumu.
You can also follow @kumuph on Instagram, Facebook and Twitter to keep up to date with all the latest events, and surprises from your favorite Pinoy livestreaming platform. Check back here at the kumu blog for more interesting insights into the Kumunity.