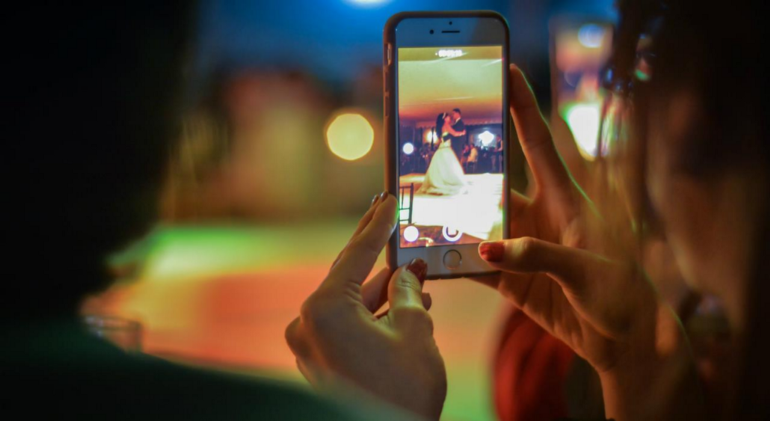 SAVE
With today's tech conveniences, most Pinoys have better chances of finding love online or believe that LDRs have a fighting chance to survive its many challenges more than ever. That may be true to some extent thanks to such apps as KUMU, the fastest-growing social app in the Philippines that links Pinoy content creators and mainstream users from all over the world.
Aside from bridging the distance between couples via its livestreaming capabilities, KUMU also provides a range of worthwhile and enjoyable features that couples can engage in regardless of where they are in the world. "My husband works in the medical field in California, USA," shared KUMU livestreamer host mami_redj. "Even if we are a thousand miles apart, we play gameshows together on KUMU," she reveals.
The same goes for another KUMU livestreamer MEGZ V whose husband is an OFW based in Abu Dhabi as a senior waiter in a Japanese restaurant. "He watches my livestreams as I talk about lifestyle, fashion, and events," she shares. ""When he was in Qatar we used to make video calls via KUMU because it is so much better than any other video-calling app".
These intercontinental love affairs that KUMU helps nurture also thrive because of how couples can show their support for one another in KUMUnities and featured channels. Couples have the option to co-host livestreams remotely, send virtual gifts and extra rice (extra turns in KUMU quiz games), and partner in team events and challenges just as how mami-redj and her husband love to do. "We also love going around online and welcoming newbies to teach them about the app," says mami_redj who with her husband aims to share the warmth and thoughtfulness of the KUMUnity to other members. "The more they feel welcomed, the higher the chances they would choose to stay and love the app as much as we do," she adds.
Of course all other essentials in an LDR should still be observed by couples. Setting up schedules across time zones, managing expectations, and establishing trust are LDR musts that can help maintain a stable bond despite that frustrating distance. KUMU merely helps Pinoy digital daters and LDR lovers by providing them a better and more sensible alternative to the hundreds of video-calling apps out there. Perhaps the opportunity to meet the right one via KUMU is also on the table such as what happened with livestreamer jiejiethetraveler whose husband is a casino dealer in Canada. "Our love story is not an ordinary one and it was really unexpected," she shares. "I always think that finding him on KUMU is an answered prayer after being single for three years. Now the app is our special platform where we can exchange convos and connect with each other while he supports me whenever I stream," she adds.
LDRs are tough, no question about it. But with apps like KUMU and a love with the strength of a thousand suns (and extra rice), who's to say they wouldn't work?
Download Kumu for Free. Go Live, Make Friends, and Have Fun! https://app.kumu.ph
Original post on ABS-CBN Lifestyle on October 10, 2019 — https://lifestyle.abs-cbn.com/articles/8117/in-focus-how-this-fast-growing-app-is-bridging-ldr-among-pinoys