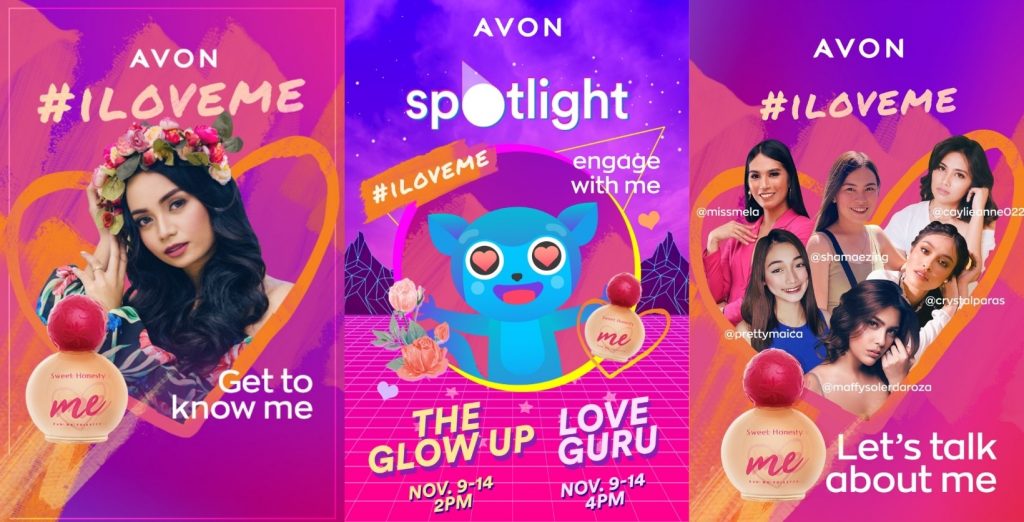 It's all rosy for kumu and Avon, thanks to the highly successful #ILoveMe digital campaign for "Sweet Honesty Me", Avon's newest fragrance for women. 
kumu initiated a full and extensive campaign that leveraged its influential roster of livestreamers and social TV channels. For this special initiative, a number of livestreamers were invited. Included in this roster were livestreamers @Leshaliton, regielynthere, @shamaezing, @missmel, @maffysolerdarzoa, @crystalparas, @caylieanne022, Jason Dy.
It was a celebration of self-love for the #ILoveMe campaign, with a variety of engaging content presented. To maximize the reach with diverse audiences around the world, kumu launched brand takeovers on collab shows, such as the Heartbreaker's Show with cornerstone Talents, along with specials on Spotlight (Social TV), namely the Love Guru and The Glow Up. 
View this post on Instagram
Utilizing kumu's livestreamer marketing became the core strategy of the campaign.  On their respective channels, kumu livestreamers shared their unboxing experiences and their own reviews of the fragrance, enticing and encouraging audiences to try out "Sweet Honesty Me" for themselves. Tying it back to the main theme of the campaign, each livestreamer shared their different definitions and expressions of self-love – from nurturing mental health, to achieving financial independence, to celebrating authenticity through LGBTQIA+pride! 
By the end of the campaign – thanks to the livestreamer conversations – a total of 7,586 unique views was reached, 437 mins of Avon Digital Interactive Content was created, and an impressive 4.99x engagement rate was achieved. In addition, the campaign hit 600,000 active users. 
For Spotlight Social TV, kumu was able to produce 300 minutes of Avon digital interactive content, 3,482 unique views, and garnered a 8.73x engagement rate on The Glow Up and the Love Guru.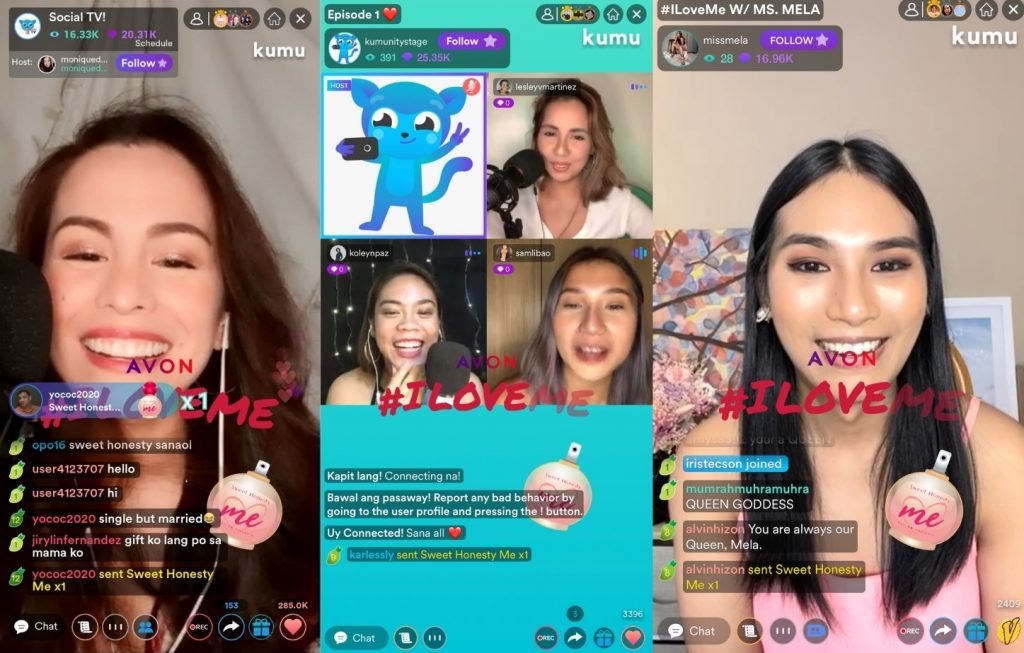 For virtual gifts and authentic impressions, the #ILoveMe tag reached 2.1M impressions, with appearances in 22,884 non-branded streams. Virtual gifts also hit 275k value, and interstitial ad impressions were close to 2 million.
Success is sweet as kumu yet again delivered exceptional results for Avon. For future collaborations, kumu is looking forward to working with the beauty retail giant again. Future plans include innovating add-to-cart options for more direct conversions and bigger results for brand partners.  
To keep up with all the latest updates and finds, follow the handle @shopkumuph on Instagram, and Facebook. Plus, check back at the kumu blog for more exciting news on the Kumunity. 
Don't have the kumu app yet? It's easy! Download the app at Google Play or the App Store, and join the Kumunity!