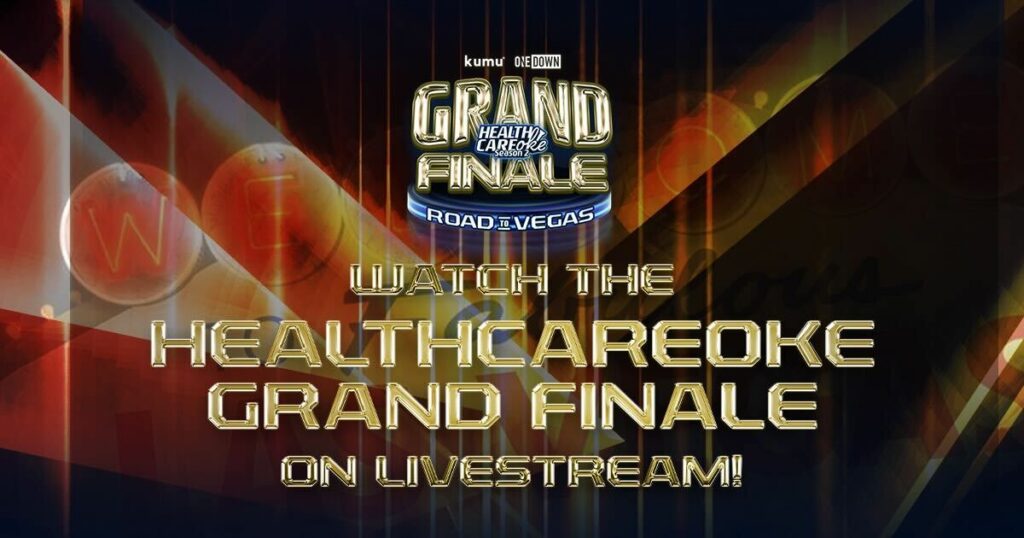 How to watch Healthcareoke Grand Finale on Kumu App?
Just click the links below and it will be directed to the livestream.
Healthcareoke Stream Links:

 
June 9 – https://app.kumu.ph/uQKVcnR0rAb
June 10 – https://app.kumu.ph/DJk6wAwEEzb
What is Kumu?
The first ever Pinoy live-streaming app that lets you connect, earn money, and win various prizes through live games and contests exclusive only on Kumu! The first ever Pinoy live-streaming app that lets you connect, earn money, and win various prizes through live games and contests exclusive only on Kumu! Pinoy Tambayan – Artists, educators, athletes, gamers, everyday Filipinos, you name it, we're here to share it. Drop by and say hi, or click live and invite others to join your livestream today!
How to download Kumu?
Download the application from Google Play Store or App Store.

How to create an account?
You need to register by using your facebook account, mobile number or email. Be sure to use appropriate names and images on your profile during your registration.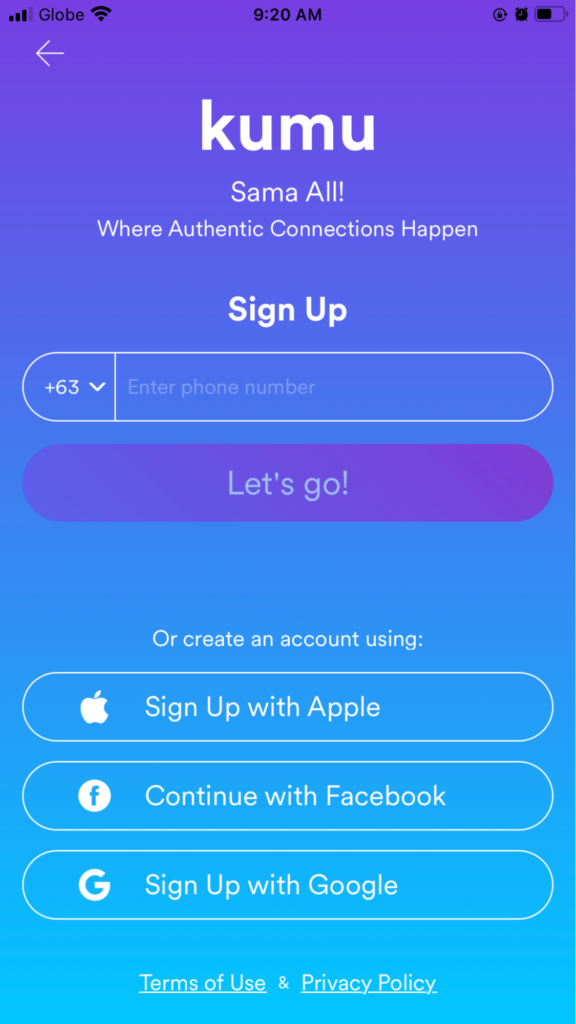 How to search for users and content? 
On the Main Kumu page, look for the search icon at the top right corner of the screenThere, you will be able to see a list of Kumu's most popular streamers and other contents. If you want to discover more users and content, try using the search bar by typing the name of a user, a topic, or a hashtag like #music and you will find a list of users, livestreams, posts, and Klips that you will surely love!

How to purchase or top-up coins? 
Kumu coin is the currency used for spending in KUMU to be able to send Virtual Gifts to a streamer/creator as a way of showing support during his/her KUMU livestream.
You can top-up via the following:
Kumu App
Via Kumu App
From the main page on the upper-left corner, click Profile picture icon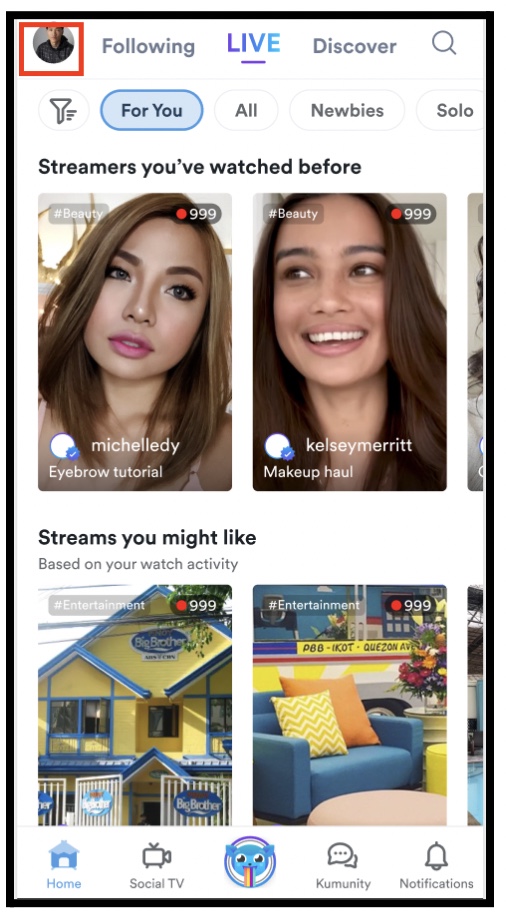 Tap Buy Coins > and choose your desired amount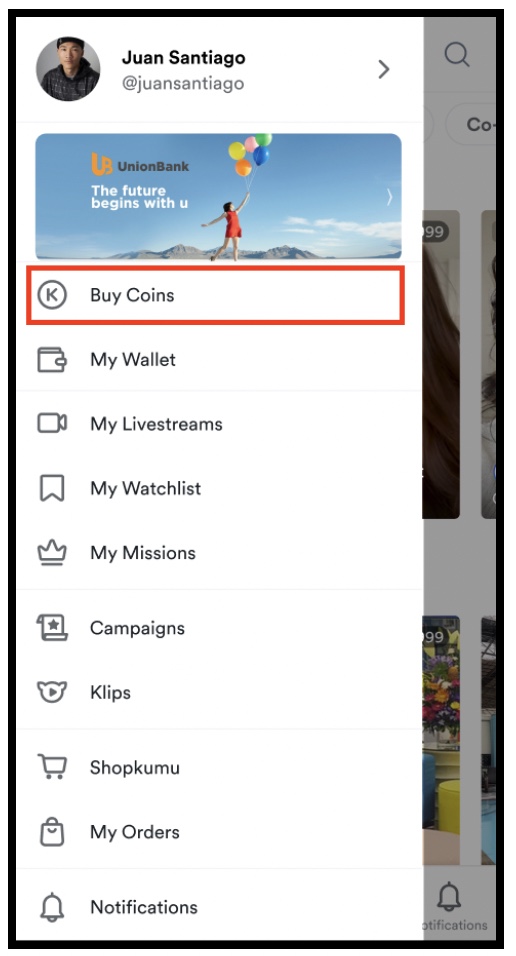 Choose your preferred payment method and proceed with the purchase

Depending on your phone, it  will prompt you to pay via Apple ID, Google Play or Huawei Pay. Ensure you are able to set your payment methods on: 

Check your My Wallet screen to see your updated coins balance. You will also receive an email containing your successful purchase details.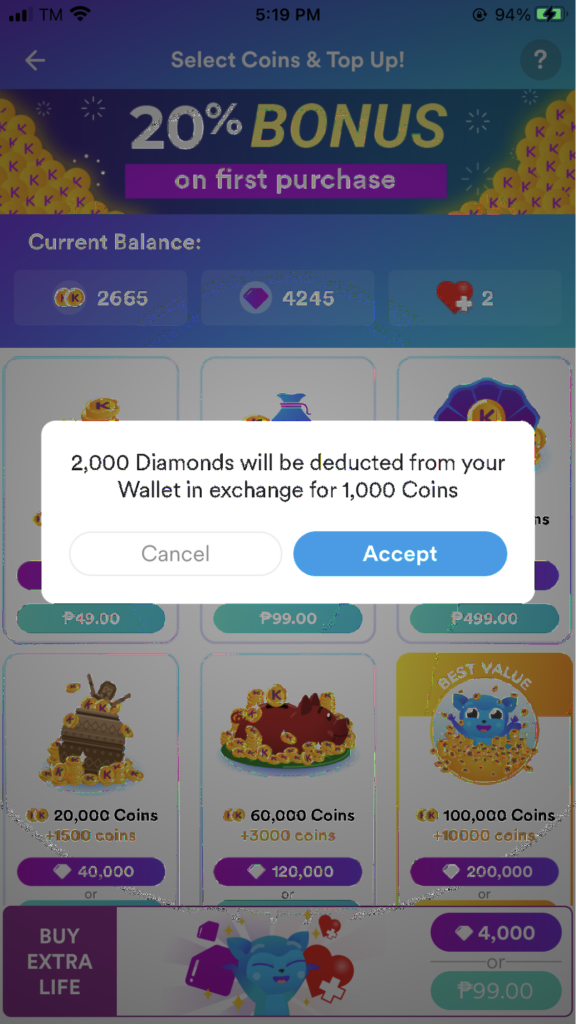 Via kumu.live
Go to Kumu

website

> Buy coins. Select your desired coin package

Provide your kumu username (if not logged in) and email address

Select payment method:

Credit/debit card

eWallets

Online banking

Once you confirm your purchase details and payment option, you will be redirected to the payment method you have chosen

After payment, you will be redirected back to the Kumu site to confirm the status of your transaction

Check your My Wallet screen to see your updated coins balance.  You will also receive an email containing your successful purchase details.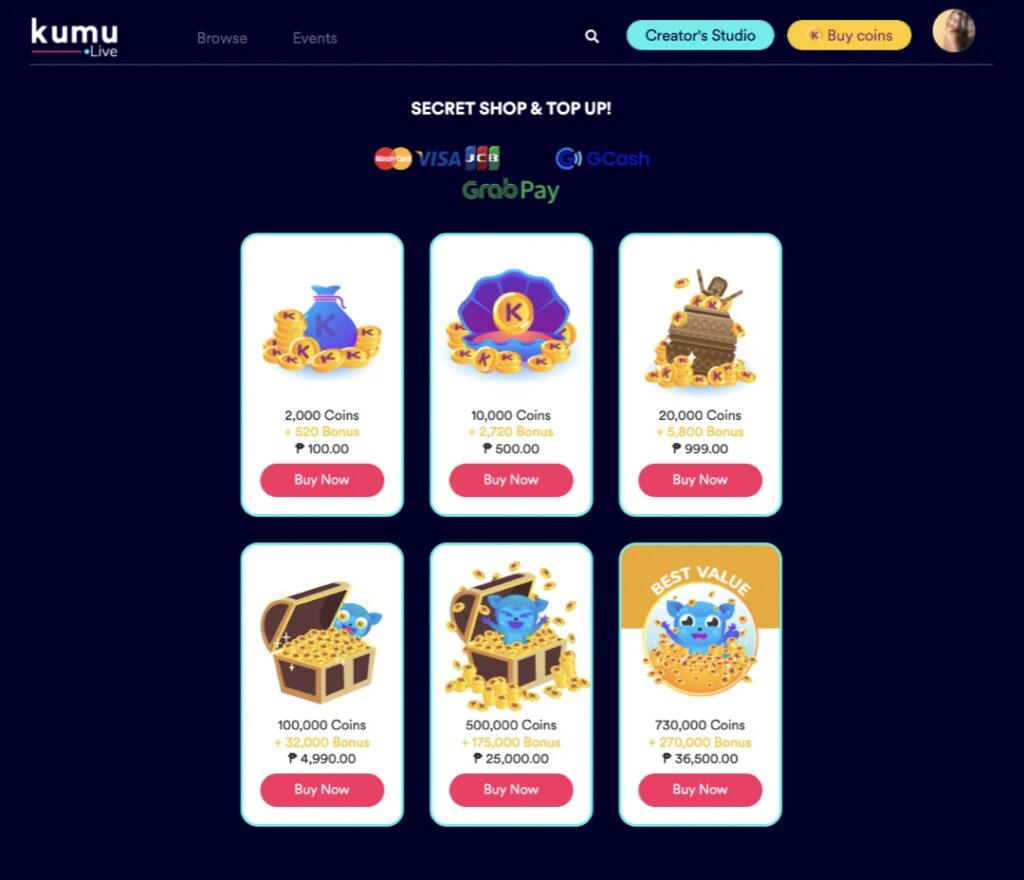 How to send virtual gifts? 
Virtual Gifts are items you can give to streamers during livestreams or through their profile. When watching a livestream, you will see a "gift box" icon below, click on it and you will see various virtual gifts available to be given to your favorite streamer! 
Here's an example of a Healthcareoke virtual gift.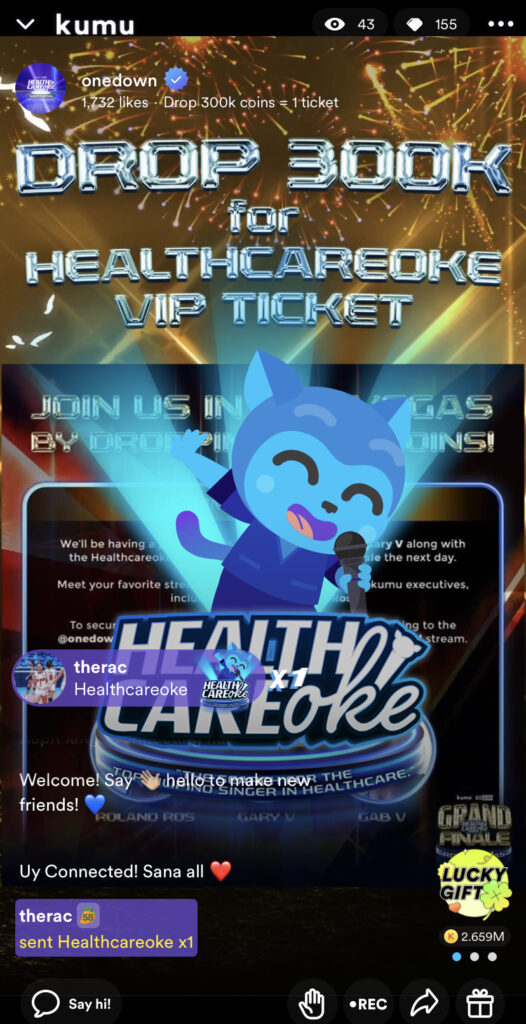 Who can we support?
Get to know our 6 finalists competing in Las Vegas!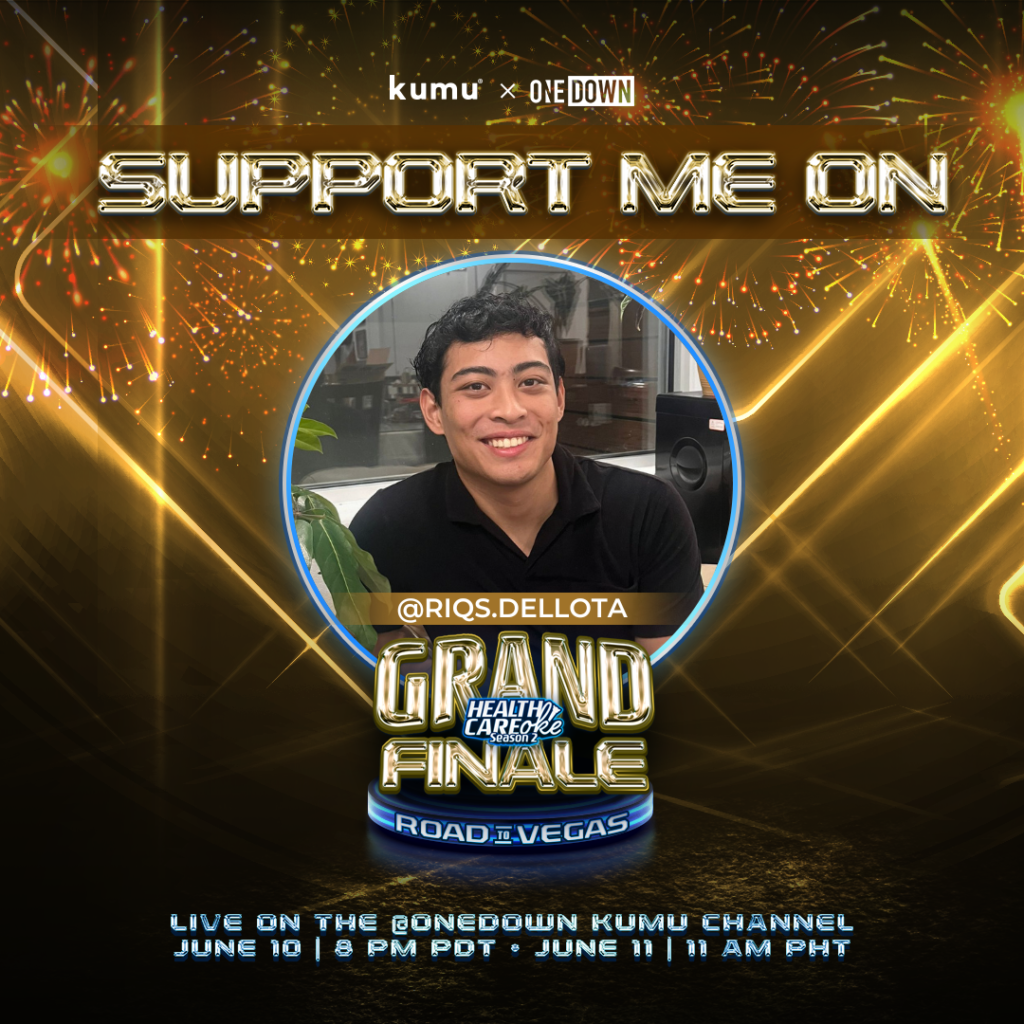 Riquo Dellota (@riqs.dellota), Nursing Student/Hospital Intern
I'm Riquo, a nursing student at UTRGV. I love to sing, play the piano, and perform. If I were to win Healthcareoke, I would send both my mom and dad to the Philippines. My mom recently lost her mother and I think being home in the Philippines would definitely make her feel better.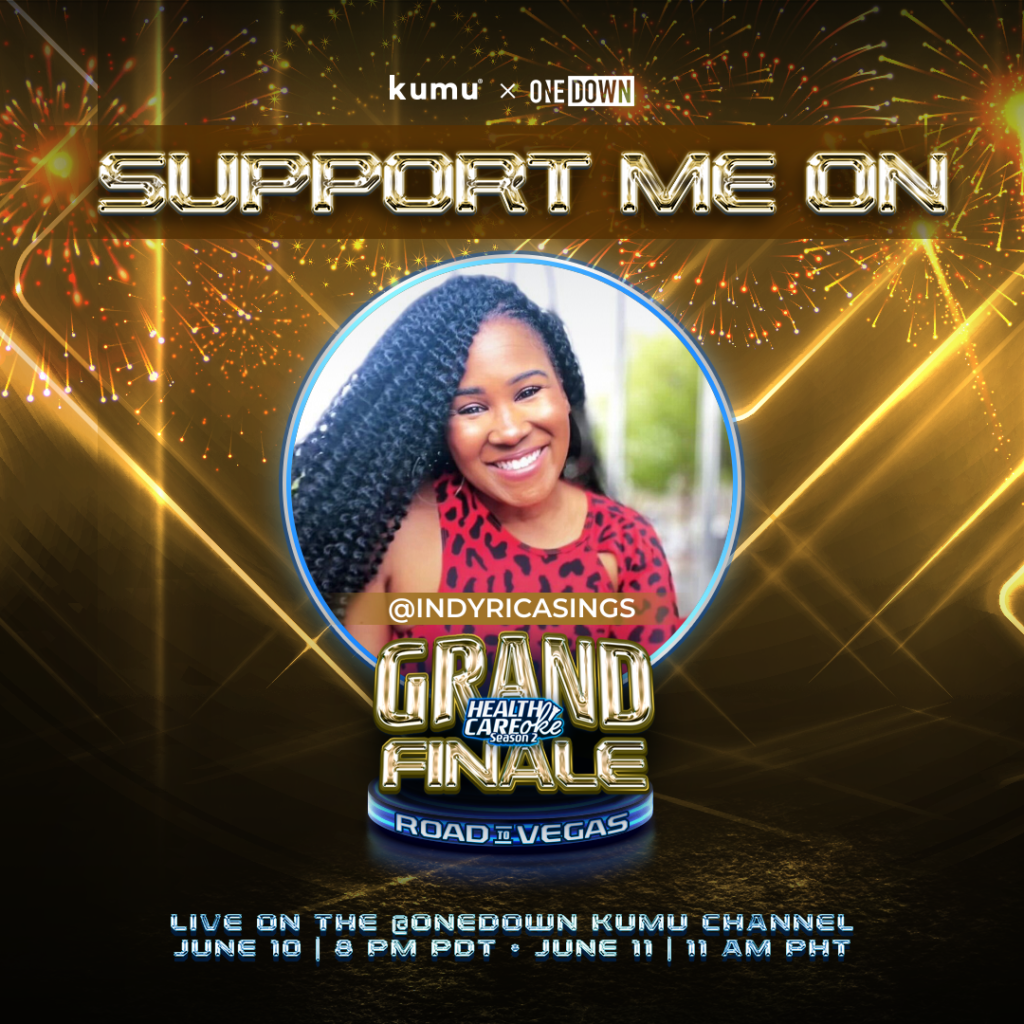 Erica Stewart (@indyricasings), Registered Nurse – Critical Care
Hi I'm Erica and I have been singing and writing music since I was a child. I think music is healing to the soul! I chose a career in healthcare because I am a people person who enjoys helping others and making a difference in peoples lives. Music is my passion and it's providing me with a lot of opportunities to travel across the US and different countries like Africa, Europe and the UK. Winning this competition will provide an opportunity for me to meet new people and enjoy a trip somewhere I've never been (with someone that I love).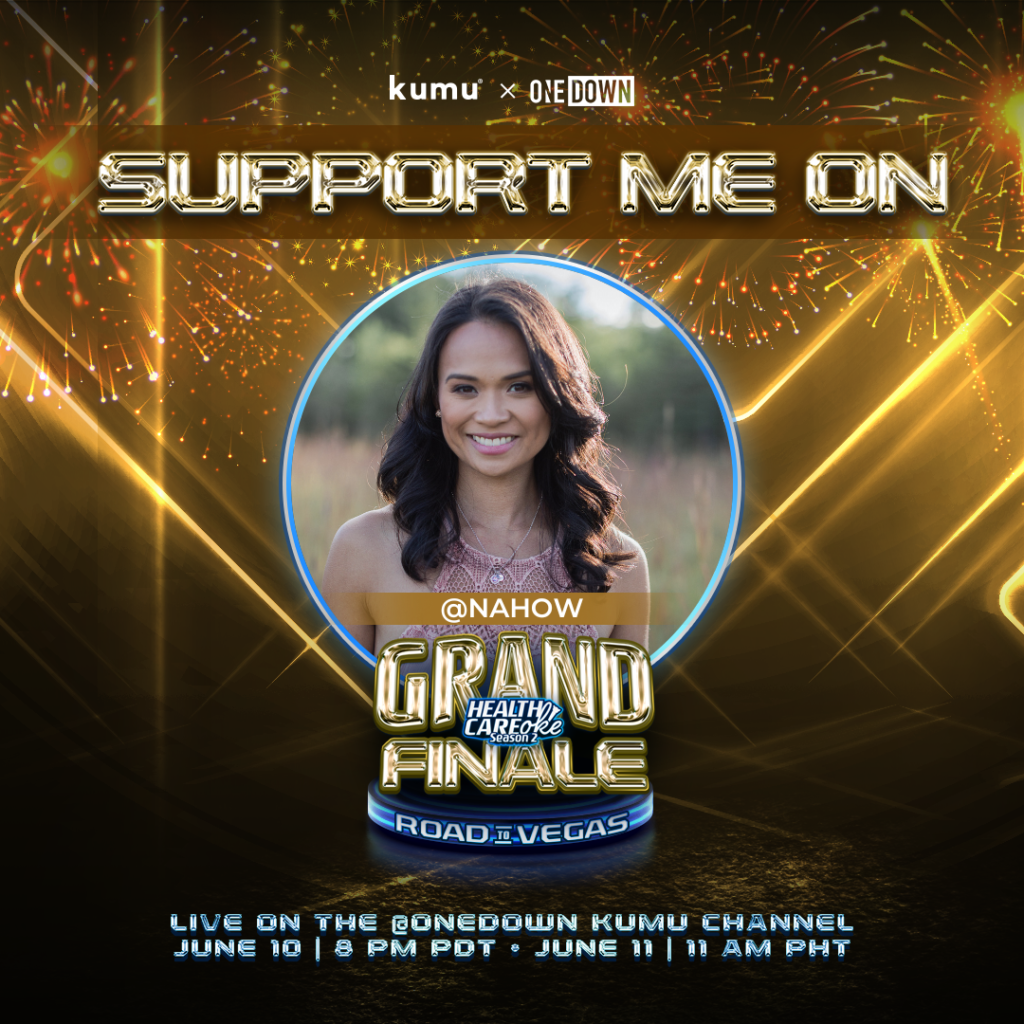 Nicolette Ahow (@nahow), Registered nurse 
I'm a registered nurse and mom of 3 littles 5 years and under. My 5 year old keeps asking if I will join the competition and so I am keeping my promise to him. It would give me the encouragement and confidence to pursue singing further. It would also give me the ability to show my children they can achieve anything they dedicate themselves to. My heart has always always wanted to help people relieve their stress, pain and burdens. I have been inspired by the nurses who helped me in my most vulnerable time as a patient.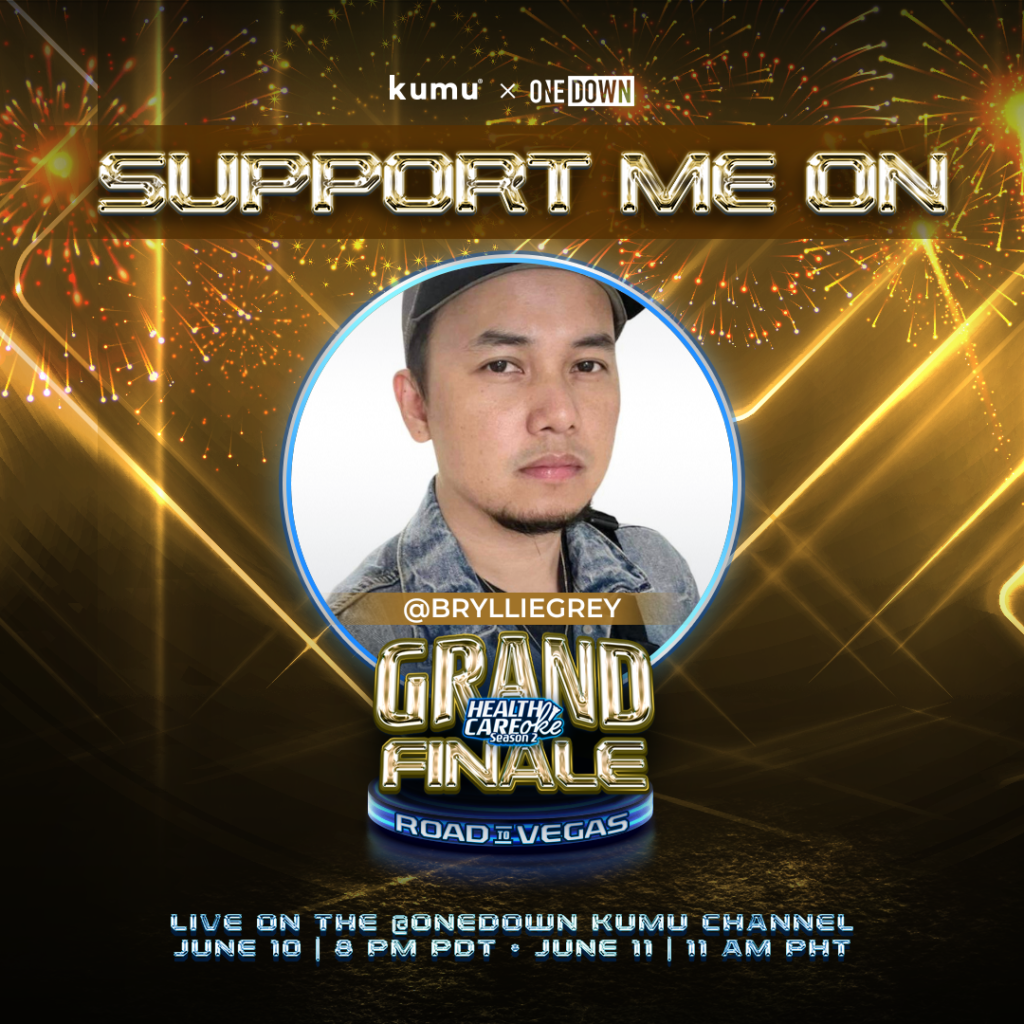 Gerald Reyes (@brylliegrey), Nutrition Assistant 
I am handsome Daddy ng Newyork City, brylliegrey. Season 1 was really a great experience and I want to experience more. Winning is just a second priority to me. It's my passion to show my love and care. I always treat the patients like the members of my family. Seeing the patients smiling at me motivates me to work harder. Singing is my life. It is where I express my emotions and it gives me strength to live a life. My parents have always been the most important person in my life. They thought me how to be a better person. They are the reason of who I am today.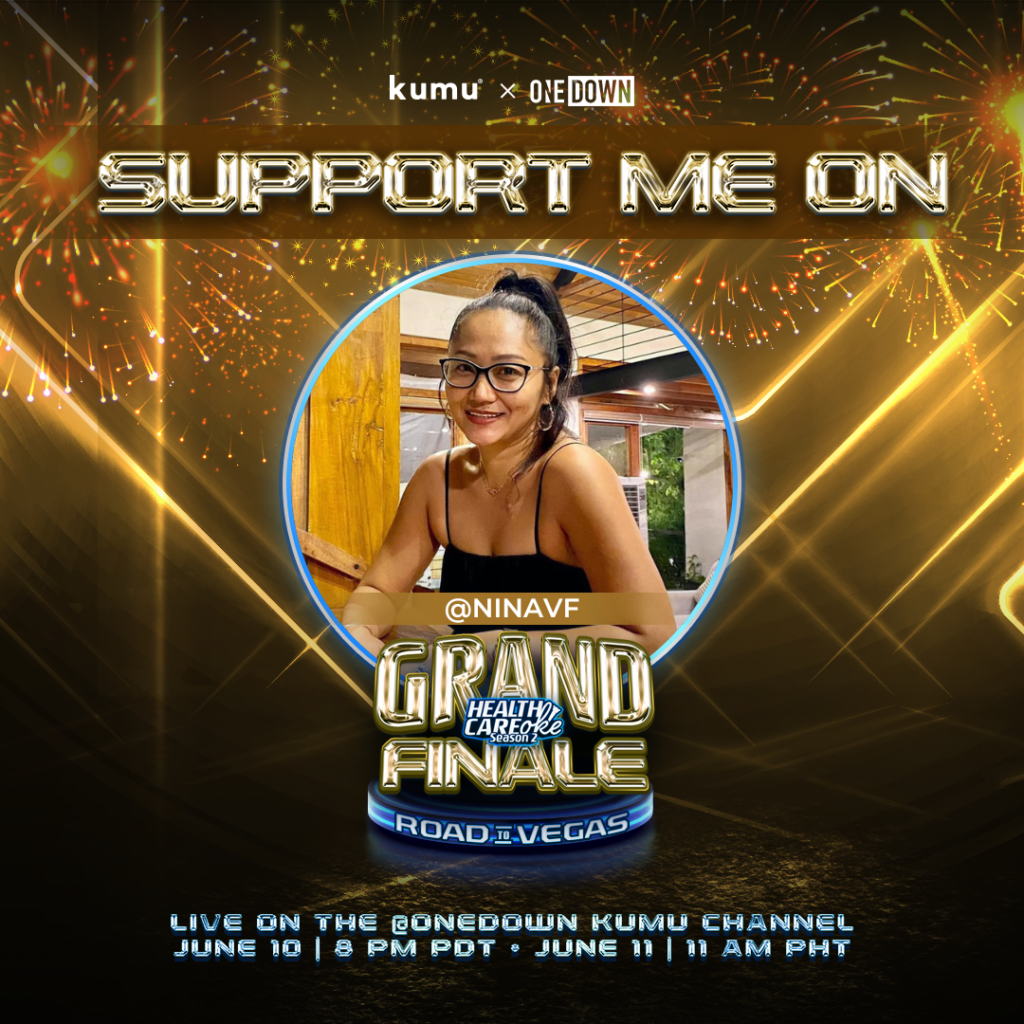 Nina Fulton (@ninavf), Dental assistant & Nursing Grad studying for NCLEX
Music makes me feel alive! I love to travel–yolo! Winning Healthcareoke means overcoming myself, my limitations & my fears. It will open a door to turning my dreams into reality. My mom has made a significant impact in my life. She's strong and she raised us by herself.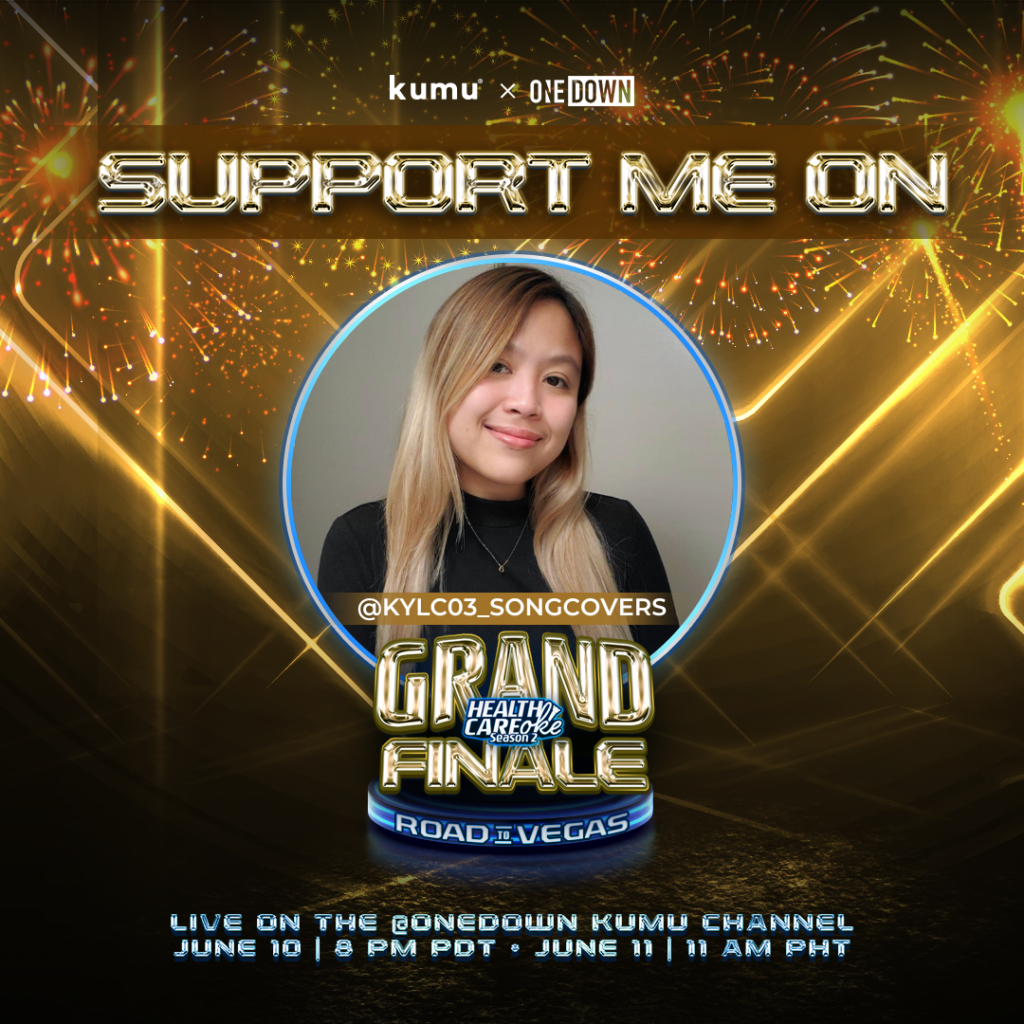 Karen Yvette Castro (@kylc03_songcovers), Licensed Vocational Nurse
I am a Nurse by profession and a singer by passion. Self achievement, Sharing my talent to others and being an inspiration to my co-healthcare workers and to everyone. Healthcare job is my choice ever since I was younger and when I started my clinicals in Nursing School back home, I loved it even more that I even joined Community Outreach Organization in school. It's always been my passion to sing ever since I was a little girl. Every song that I learn and sing always gives me inspiration and just help me get through all good and bad times. It is also one of my ways to express myself most especially when I do write down some.