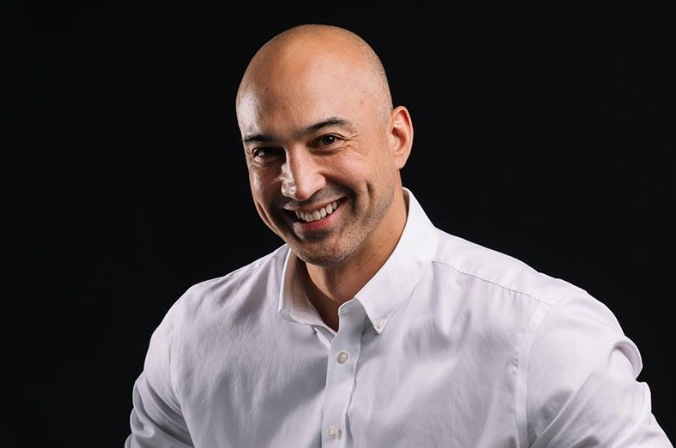 MANILA, Philippines — After being away from the television scene for a long time, American DJ, host and actor KC Montero is now a mainstay in long-time running show "Ang Probinsyano."
His character, Lance, forms part of a drug triumvirate alongside Jacob (Marc Abaya) and Migz (Kean Cipriano), an added excitement to which the producers of the show are hoping to further deepen the story.
The gun-toting trio is set to become an instrument for revenge by John Arcilla's Renato Hipolito. It's fitting to see KC play the role of a devil's advocate against his partners, being the odd one out as he is more soft-spoken than the two, and obviously the only foreign-blooded in the bunch.
"While this isn't exactly my first time being the villain, it still is a challenge for me — fortunately a challenge I am very much willing to take. I had my first villain role in the action film 'Maria' last March, and I can't get enough of the adrenaline," KC said about his role as Lance.
His stint on the ABS-CBN hit show is not the only thing keeping KC busy nowadays. When he's not playing the role of a villain, he's energizing mornings as a DJ in "Good Times" on Magic 89.9, alongside the always "controversial" TV and social media personality, Mo Twister.
And yet when he's not busy about all these other things, he's wearing the hat of a startup innovator — something really new to the KC Montero we all grew up to know.
"I've always wanted to be in the tech space, and it's something that keeps me up at night and motivated at the same time., knowing that I am part of a growing industry and being able to make a difference in terms of pushing our media landscape to the next level," according to KC.
Montero is the Vice President for Marketing of Kumu, the all-Filipino live streaming app and content platform that is also one of the fast-rising tech startups in the country, where just like KC himself, users can generate compelling live content. Think about a normal online platform like Instagram, but transformative and more interactive.
"It's not so much about balance as it is about bringing key elements from one role to another," said KC on how he's doing all these things at once. "The only difference is the medium, but the craft of content creation is present in all of the hats I'm wearing. It just takes creativity, passion, and, of course, a dash of tenacity to be able to keep up with my multifaceted lifestyle."
When asked about his startup experience, KC said, "It's been a hell of a ride working with such a dynamic team. We have tech geniuses, marketing superstars, and inventive livestreamers — indeed a diverse set of talents. Working with them feels more like a learning experience than a regular day job. The energy is unbelievable."
Montero is among the many local celebrities who have decided to branch out to something they may not have been familiar and comfortable with at the beginning, but all it took was determination and passion to do something bigger outside the comforts of showbiz; proving once again that our local talents are really more than just pretty faces.
Original post on Philstar on September 6, 2019 — https://www.philstar.com/lifestyle/business-life/2019/09/06/1949587/how-kc-montero-balances-ang-probinsyano-life-tech-executive