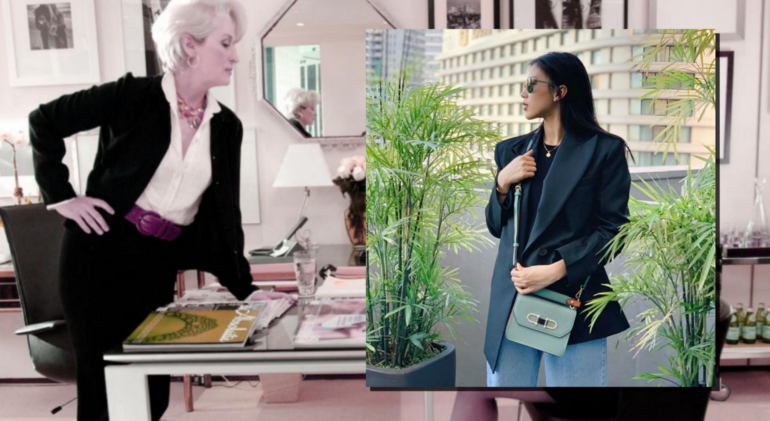 Similar to the hit American TV reality series Undercover Boss (only somewhat the other way around), ABS-CBN actress Alex Gonzaga assumed the CEO position for a day in the busy offices of the country's largest social media community in the world KUMU last November 29.
A nine-minute video of Alex as KUMU's CEO has been uploaded by the actress's official page on YouTube and has since passed the one million views mark in less than five days, making it one of the top trending videos in the world via the online video platform. (You can watch the video here.)
The video shows the actress portraying her new CEO role in Miranda Priestly-mode (Meryl Streep's icy character in film The Devil Wears Prada) to the delight and amusement of KUMU employees. Also onboard for the fun video are KUMU vice president of content KC Montero, Chief of Staff and Head of Kumunity James Rumohr, and "ex-CEO" Roland Ros (who was relegated as an intern in lieu of the new boss for the day).
In signature Alex comedy that has made her a top entertainer on screen and online, employees gamely heeded to Alex's requests including floor pushups, a new logo bearing her face instead of KUMU mascot Karlito's, and freshly brewed coffee delivered by the team's new intern, ex-CEO Ros. The funny clip is still rising up the most trending videos chart with over 1.2 million views last Wednesday and assuming a #19 Philippines weekly rank on YouTube.
The actress also went on a 45-minute livestream via KUMU last November 22 to help raise PHP 50,000 for the victims of the recent 6.6 magnitude earthquake that hit Mindanao in November. KUMU matched the proceeds raised by Alex for a total of PHP 100,000.
As fast as netizens responded to the clip (and thanks to the one-day CEO's instructions), KUMU also hopes to achieve a significant online engagement as it gives away Php1 million pesos for a new campaign that aims to achieve one million downloads in five days.
For more information about KUMU campaigns, download the mobile app for free on Google Play and the App Store and get the chance to win PHP1 million this holiday season.
Original post on ABS-CBN Lifestyle on December 6, 2019 — https://lifestyle.abs-cbn.com/articles/8298/hot-stuff-alex-gonzaga-pulls-a-the-devil-wears-prada-act-as-kumu-ceo