The year 2020 has been a challenge, but it's also a year to be thankful for all the things we have. For this campaign, kumu has teamed up with Project Proverbs, creating a fun yet charitable way for users to play. The "Globe Surf4All" campaign is your chance to win the latest, coolest gadgets, while simultaneously working to get more tech tools for children in need. Project Proverbs and kumu has allotted 50 tablets for donation to indigent children, to help with their online learning as schools migrate to virtual classrooms. The winners of the "Globe Surf4All" campaign will be listed as the benefactors of this amazing donation–on top of winning some cool prizes!
View this post on Instagram
The "Globe Surf4All" campaign runs from December 10 to 22, 2020. All interested streamers must start a public, video livestream, and earn the "Globe Surf4All" virtual gifts. Only diamonds from these virtual gifts will be counted on the leaderboard. 
"Globe Surf4All" Virtual Gifts

Check out these cool tech prizes! Perfect for you, or for a loved one on this holiday!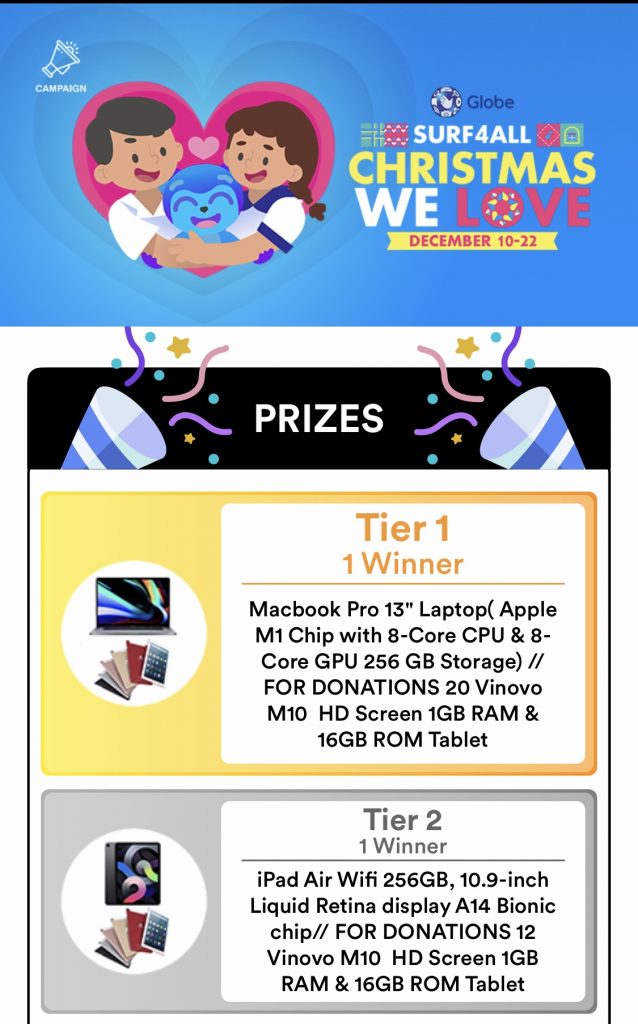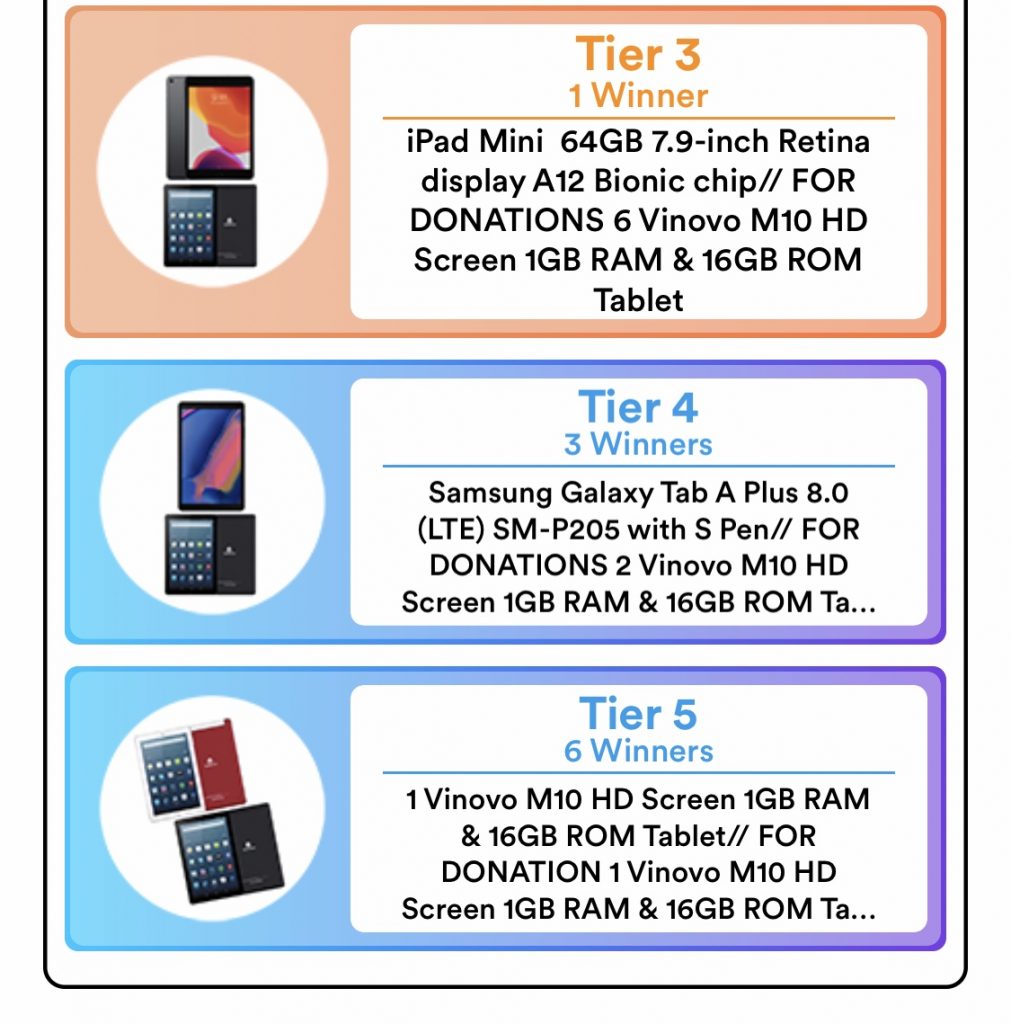 Let's play for charity, kumuzens! Have a happy holidays! 
Want to join more campaigns and gameshows? We've got it all here!
Download the kumu app now with this link, and become part of the Pinoy livestreaming community. To learn more about us and our company, check out our main website at kumu.ph. What's more, you can keep up to date with all our activities and events at @kumuph on Instagram, Facebook and Twitter. Stay tuned at this kumu blog for more updates!