Excited for summer? We are! But we're also thinking about how to stay cool and comfy despite the heavy heat. Lucky for us, the new "Wild Card: Dyson Duo" campaign is here to offer us a lucky strike. This is your chance to win a luxurious pair of Dyson AM07 Tower Fans, just in time to beat the heat! It's the sosyal electric fan of our dreams! Ready to play for it? 
View this post on Instagram
From January 20 to 26, 2021, interested streamers must go on a public video livestream as much as they can, to collect the "Wild Card: Dyson Duo" virtual gifts. Only the diamonds from these virtual gifts will be counted on the leaderboard. At the end of the campaign, 10 lucky winners get to snag that amazing Dyson duo! 
"Wild Card: Dyson Duo" Virtual Gifts

"Wild Card: Dyson Duo" Prize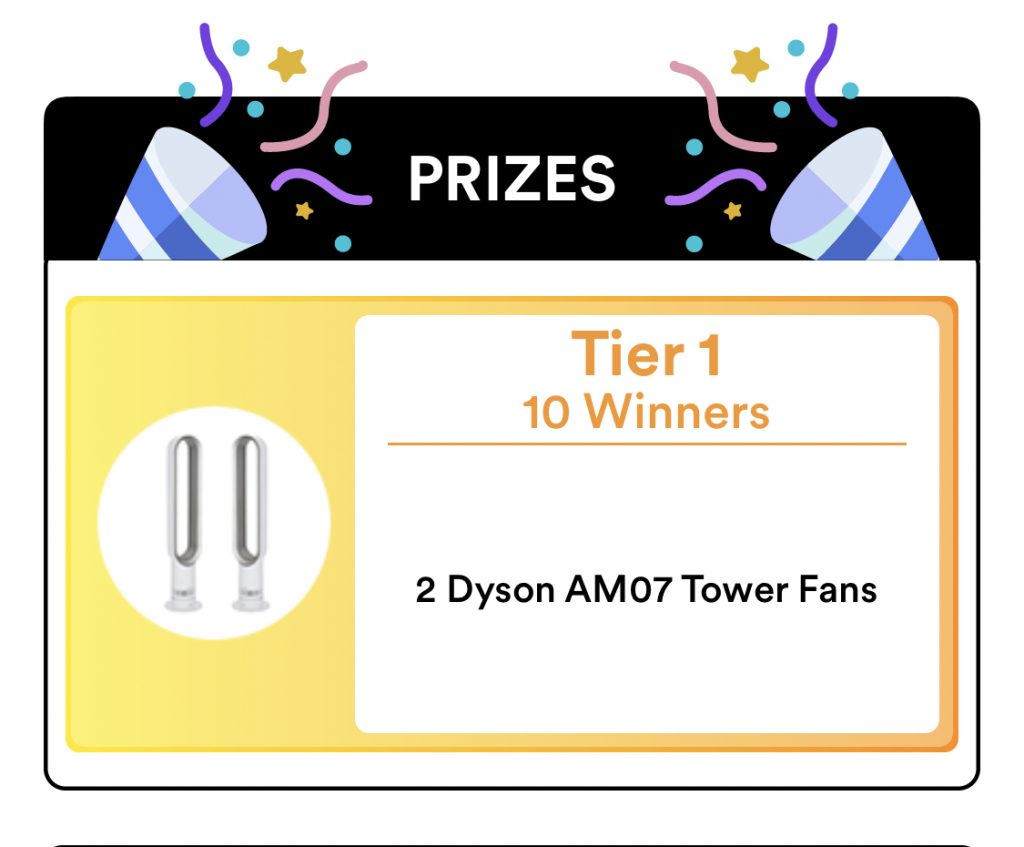 Final winners must send an email to campaigns@kumu.ph with the subject: "Wild Card: Dyson Duo" to claim their prize. Details to be collected include full name, username, address and mobile number. 
See you all at the stream! Tara na sa kumu! 
Want to join more campaigns? Check out what's on at the kumu campaigns tab, and stream your chances to win big!
Download the kumu app now with this link, and become part of the Pinoy livestreaming community. To learn more about us and our company, check out our main website at kumu.ph. What's more, you can keep up to date with all our activities and events at @kumuph on Instagram, Facebook and Twitter. Stay tuned at this kumu blog for more updates!