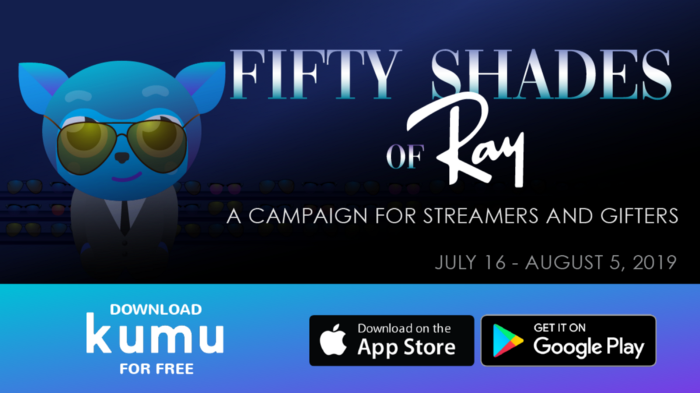 Livestreaming app Kumu has come up with another thrilling campaign for content creators, but this time, their avid fans get to join in on the fun! The most active streamers and their top gifters are competing for a spot in a luxurious private party by Kumu, plus timeless Ray-Ban sunglasses––perfect for the sunny tropics!
To join, simply download the Kumu app and start livestreaming creative content. 30 content creator who gets the most gifts from their fans and the top 20 gifters in the Kumu app will each receive a pair of Ray-Ban sunglasses. They could be receiving any of the Ray-Ban classics: the aviator, marshal, clubmaster, or wayfarer.
The top gifters will also have a chance to meet their favorite livestreamers in a private party prepared especially by Kumu. All 50 winners will gather in a night full of music, conversations, drinks, and the signature energy of the Kumu crowd.
The Fifty Shades of Ray campaign runs from July 16 to August 5, 2019. Download Kumu now!