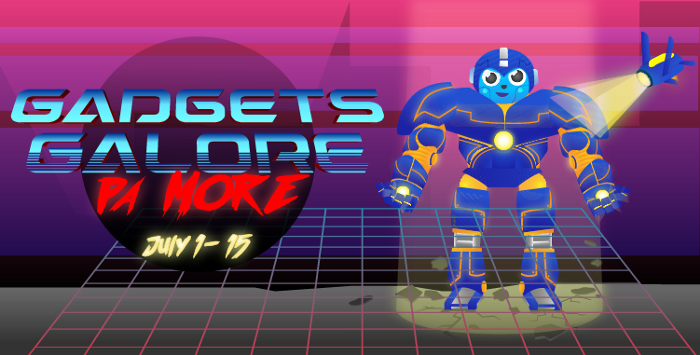 Filipino social TV network Kumu is giving you another chance to win the latest gadgets of the season! If you missed your chance at the Gadgets Galore campaign last June, then this fully-loaded Gadgets Galore Pa More! is for you.
Stream anytime, anywhere and get your followers to support your bid for Kumu's July campaign. By actively streaming original creative content, the top five streamers in the tier 1 category will each win a House of Marley Chant Mini Bluetooth Speaker, House of Marley Rebel Bluetooth Headphones, Philo Charging Pad, Dapper Wrapper, Clickr Universal Phone Grip, plus 40,000 diamonds on their Kumu user accounts.
Ten winners in the tier 2 category will each receive a House of Marley Chant Mini Bluetooth Speaker, a Philo Charging Pad, and 20,000 diamonds credited to their Kumu accounts. If you still didn't make it to the top 15, don't worry, there are 30 more slots you can be a part of.
The tier 3 prize category will have ten winners, each winning a Jam Transit Lite Bluetooth Headphones and 10,000 diamonds in Kumu. Another ten winners will enjoy the prizes of the tier 4 category, with each receiving a House of Marley Smile Jamaica Earphones. Lastly, ten winners in the tier 5 category will each receive a Clickr Universal Phone Grip.
Don't waste time! Pick your phone up, open the Kumu livestreaming app and stream away! The campaign runs from July 1 to 15 and is open to all Filipino livestreamers aged 18 and up.