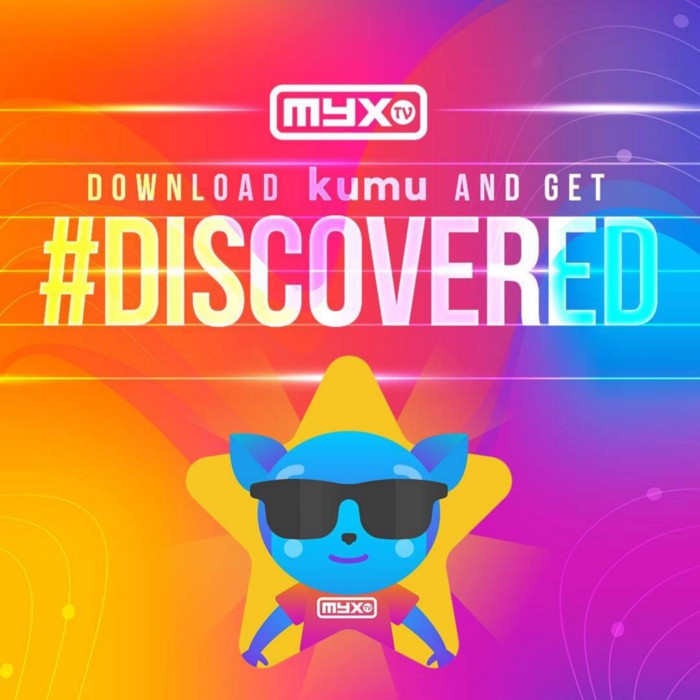 DALY CITY, CA, June 24, 2019 – Introducing the fastest growing Filipino livestream community that is capturing the hearts of the next generation––Kumu is a social networking app where users can livestream various types of content and share it to the world.
KUMUsta?
Kumu's name comes from the phrase "Kumusta ka?" or "How are you?" in Filipino, highlighting the market Kumu is focusing on. Unlike other social networking platforms, Kumu is targeting the Filipinos that are based within and outside the country, especially those belonging to the millennial and Gen Z age groups.
"None of the other apps prioritize the voices of Gen Z and millennial Filipinos," says Roland Ros, co-founder and CEO of Kumu. "Kumu was built by a team of Gen Z and millennial Filipinos for them. That fact alone will result in a product that is entirely unique, authentic, and more creative to young Filipinos around the world."
Aside from building a unique community catered to young Filipinos, Kumu also offers a more authentic way to network and engage with other people. With livestreaming pushing everyone to be their true selves, Kumu aims to build more genuine connections between its users than what other social platforms provide.
"Social anxiety and mental health issues are on the rise, and pretending your life is perfect on Instagram isn't going to take the social pressure off," says Ros. "Kumu is an inclusive and safe place for young Filipinos to be themselves, and because of it, they are spending hours and hours on the app."
Earn Money and Be Discovered!
Aside from being a unique community for Filipinos, Kumu also differs from other social apps as its users can do much more than interact with each other. Kumu users can earn money from the app as users can directly support their favorite content creators by sending them virtual gifts, which they can purchase from the Kumu store. Livestreamers can then collect these gifts and convert them into real cash!
Livestreamers can even partner with brands that can sponsor their livestreams. Kumu has already partnered with brands such as Fatburger, Tous Le Jour, StyleGenie, and Grab for livestream content collaborations. Some of Kumu's content creators have also been featured in leading Philippine publications and in billboards around Metro Manila.
But you don't only have to be a content creator to earn on Kumu. Users can join one of the app's various contests and gameshows to win cash prizes. These range from trivia shows like Quiz Mo Ko to party games like Winner Winner Lechon Dinner.
And now, Kumu's holding another contest where the winner will not only receive a cash prize, they'll also fulfill their dream of performing onstage with their favorite Filipino singers. In collaboration with music channel myxTV, Kumu is launching myxTV's #Discovered, a contest for any aspiring Filipino performer based in the US and Canada (except for Montreal) who wants to take their talents to the global stage.
The grand prize winner will not only receive an all-expense paid trip for two to Daly City in San Francisco, they will also perform with the biggest Filipino stars on ASAP, the most popular weekend noontime variety show in the Philippines. From your parents' favorite singers to the biggest stars of today, you'll be able to sing with ASAP's variety of stars in front of thousands of people.
myxTV's #Discovered is Kumu's first contest done in collaboration with ABS-CBN, the biggest TV network in the Philippines. Ros hopes that this will give Filipinos in North America a unique experience of showcasing their talent by performing with their favorite Filipino stars. "Through Kumu, Filipinos in the U.S. and Canada get to connect with their motherland in a unique way, in an experience not possible at the time when their parents migrated," says Ros. "They get to know their culture on a closer level."
Want to enter myxTV's #Discovered? Download the Kumu app now on the App Store or the Google Play Store for free!
*This competition is open to US and Canadian residents only (except for Montreal).
For more details on Kumu, visit ​https://www.kumu.ph​
Download Kumu and enter:​ ​https://kumu.onelink.me/sEm6/myxdiscovered