PRESS RELEASE
Taguig City, August 10, 2023 – Brace yourselves for an unprecedented extravaganza that promises to set hearts racing and stars shining brighter than ever before. The buzz is in the air as kumu, the pioneering Filipino livestream app, unveils the grandest celebration in its illustrious journey – the Diamond Gala, a resplendent event poised to take the Kumunity by storm.
As kumu marks its remarkable 5-year milestone, the Diamond Gala emerges as a testament to the app's commitment to fostering genuine connections and creating a haven for Filipinos both at home and around the world. An exquisite blend of glitz, glamour, and heartfelt gratitude, the Diamond Gala is set to captivate the senses on August 26, 2023, at the opulent Shangri-La Fort in BGC, Taguig.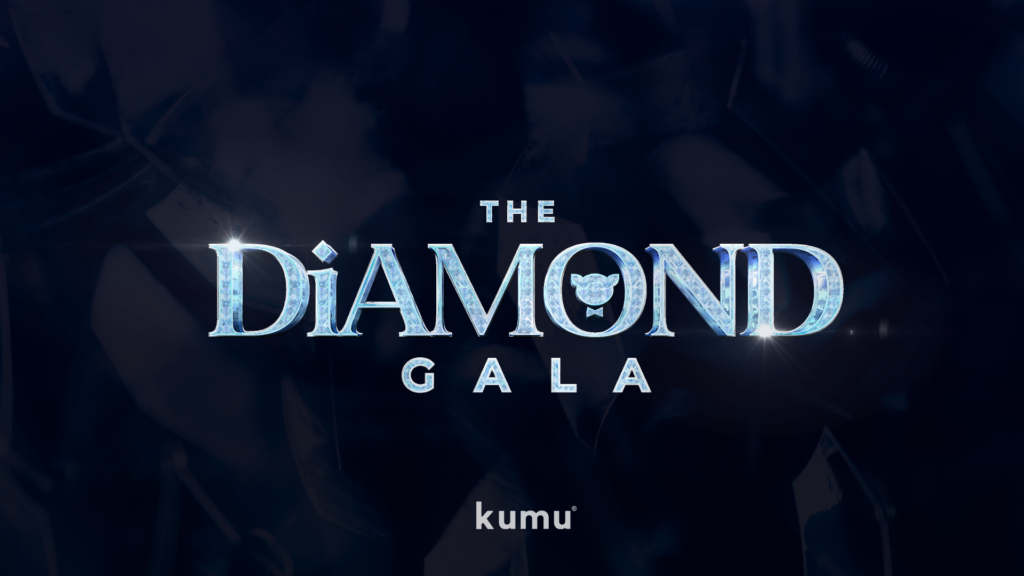 In an unprecedented move, the Diamond Gala will witness the transition from virtual screens to real-life splendor as Kumunity members step out from their gadgets and onto the blue carpet. Dressed to the nines, these distinguished individuals will rub shoulders with co-streamers, gifters, and fellow enthusiasts, forging connections that transcend the digital realm.
Mr. Roland Ros, CEO & Co-Founder of kumu, shares his enthusiasm, stating, "The Diamond Gala is our way of commemorating Kumu's journey and sharing our gratitude for the years of support for our platform and initiatives. This event embodies our commitment to building a safe platform that prioritizes the voice of the Filipino people at home and around the world."
The Diamond Gala promises an enchanting evening that blends together the finest elements of entertainment and camaraderie. Renowned TV personalities including Say Alonzo, Eian Rances, Marlo Mortel, and Kimpoy Feliciano will grace the occasion. Joining the star-studded lineup are luminaries from the world of sports, such as Jema Galanza, Celine Domingo, Ella de Jesus, and Carmela Tunay.
Prepare to be serenaded by an ensemble of gifted music artists including Mark Michael Garcia (MMG), Fana, Chingkie Maylon, Benedix Ramos, Jordan Andrews, Kaye Cal, Mauie Francisco, and many more. The night will be further elevated by the presence of prominent P-pop groups like BGYO, BINI, and XOXO.
KC Montero, the charismatic host, will steer the ship of this much-anticipated event. With more than 250 content creators, executives, media partners, and other distinguished guests in attendance, the Diamond Gala promises to be a night to remember.
The Diamond Gala is more than just an event; it's a dazzling testament to kumu's unwavering dedication to unity, creativity, and the Filipino spirit. Join us on August 26 as we bask in the glow of celebration, forging connections that shimmer like precious diamonds in the ever-expanding tapestry of the Kumunity.
For media inquiries, please contact:
Follow kumu on social media:
Instagram: @kumuph

Twitter: @kumuph

Facebook: @kumuph

TikTok: @kumuph
Website: www.kumu.ph
#DiamondGala #KumuFive #WelcomeToTheKumuverse