When Kumu was launched as a livestreaming platform last year, the majority of livestreams were user-generated content (UGC) – everyday Filipinos who wanted to share their lives, talents, and passions to an audience of their peers.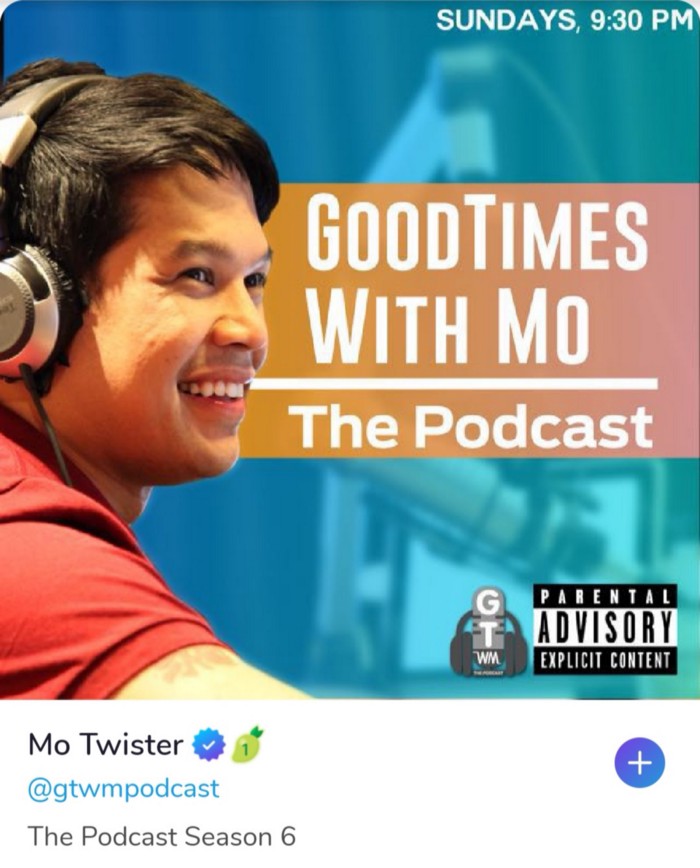 The tide is turning, in a manner of speaking. In addition to the bevy of UGC livestreams from Filipinos around the world, more and more celebrities are embracing Kumu as a new way to connect with fans. One of the most recent additions is Mo Twister, a disc jockey who has built his audience to this point via radio and online shows, who brings his flagship program "GoodTimes with Mo" as a podcast to Kumu airing on Sunday at 9:30 pm. He has operated his show from the United States – Kumu provides him with yet another valuable connection to an audience of Filipinos in the Philippines and indeed around the world.
The fact that Mo Twister is now turning to a mobile-first livestreaming platform shows how far Kumu has come: It is even converting media personalities from traditional channels over to its thriving "Kumunity." Joining Mo Twister on Kumu are gamer Suzzysaur and content creator community Rumble Royale, who stream about the lifestyle-side of their gaming careers and lives.