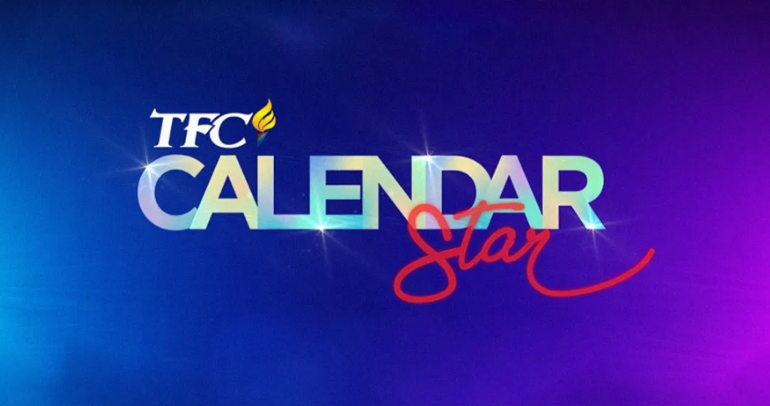 QUEZON CITY, PHILIPPINES — Twelve overseas Filipinos of legal age from the Asia Pacific region will be chosen to be the face of the TFC Calendar 2020, which will be distributed in different countries around the Asia Pacific.
The search for the "TFC Calendar Star" will be done through the Kumu app, a livestreaming application where one could win prizes by doing a livestream, joining the live quizzes and participating in the app's various campaigns.
To join the search, simply download the Kumu app and create an account. Then click on the "TFC Calendar Star" banner or icon to view the contest page, register and accept the contest's terms and conditions. Only contestants of legal age and from countries around the Asia Pacific, except the Philippines, can join.
Once your registration is all set, go live on the app as often as you can every week and get more chances of receiving virtual gifts from your viewers worldwide. These virtual gifts will serve as your points, which will be totaled at the end of each period. The four contestants who will get the most number of virtual gifts at the end of each period will be named the TFC Calendar Star for the months covered in each period.
After the twelve TFC Calendar Star has been named, one of them will get the chance to become the TFC Calendar All Star winner.
Want to know who among the contestants deserve to receive a virtual gift from you? Kaladkaren got you covered. Every Sunday at 9:30 p.m. (Manila time), catch Kaladkaren as she goes live on the TFC Calendar Star account on the Kumu app and interacts with each of the top contestants that week.
Each TFC Calendar Star will receive a jewelry set, get a professional glam-up experience, and copy of the TFC Calendar 2020 calendar. While the person who will be named TFC Calendar All Star winner will get a livelihood showcase.
Get your smartphones ready, download the Kumu app and show the world that big smile and great personality by joining the TFC Calendar Star. The terms and conditions of the contest could also be seen via mytfc.com.
For more updates about the contest, visit mytfc.com or visit and like facebook.com/TFCAsia. Connect with fellow global Kapamilyas and follow @KapamilyaTFC and KapamilyaGlobalPR on Twitter and Instagram.
Original post on Adobo Magazine on September 24, 2019 — https://www.adobomagazine.com/digital-news/digital-the-filipino-channel-is-in-search-for-twelve-overseas-filipino-from-apac-to-be-the-faces-of-the-tfc-calendar-2020/