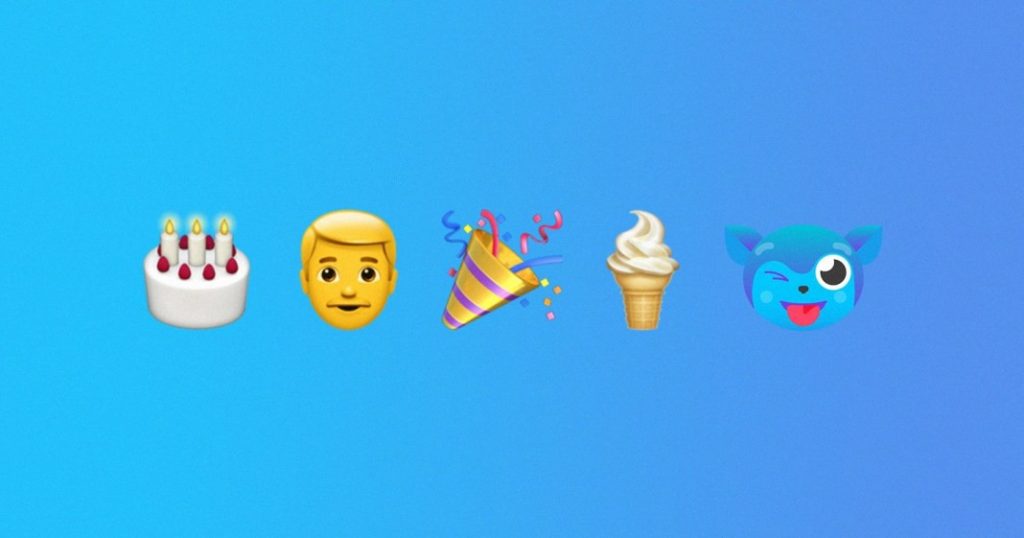 MANILA, PHILIPPINES — Every Pinoy has a sweet tooth for the best treats and that sweetness extends to every loved one. Thanks to the country's premier social media app KUMU which puts everything Filipino on the spotlight, that innate Pinoy sweetness remains alive and well this Father's Day, June 21, regardless of all the stress that all of these varying levels of community quarantine may bring.
Understanding the challenges of going out on Father's Day to shop for cakes amid social distancing implementations, KUMU once again teams up with Tous les Jours to make things not only a bit more convenient for Kumunizens but also a lot more fun.
After showering moms with confections that show the sweetest of affection from their loved ones in the form of specialty Heart Cakes, Dulce De Leche, French Macarons, Red Velvet Supreme, Mocha Crunch, Classic Chocolate, Premium Red Velvet and more, US-based French-Asian inspired bakery Tous les Jours once again prepares specialties for Father's Day and kumunizens have first dibs on the goodies.
This week, KUMU users who are looking to send their dads Tous les Jours cakes and specialties can tune in on Karlito's Korner on June 18 and 19 and get exclusive Father's Day discounts plus more treats.
On Thursday at 6PM, Kumunizens can enjoy 20% discounts by placing their Tous les Jours orders via Karlito's Korner with host Mica Pineda. The first 50 users who use their discount vouchers will also be enjoying P200 off on cakes plus free shipping for prompt and hassle-free cake deliveries on Father's Day.
More exclusive Father's Day treats come the following day on Friday, June 19 at 6PM during Karlito's Korner with RR Cervantes with more 20% discounts for orders placed during the show, plus another set of P200 off on Cold Stone ice cream cakes and free shipping for the first 50 orders.
Kumunizens can also score free and delicious Tous les Jours cakes for their hero dads via the 3 Super Dads promo from June 15 to 19. The Super Dad cakes will be delivered promptly on Father's Day, June 21 within Metro Manila only.
Similar to last month's Mother's Day promo, KUMU users must simply like promo posts on both KUMU and Tous les Jours Facebook and Instagram accounts, post a picture with their dads (or dad figures), and caption the photo with the sweetest words on how he is one Super Dad. Thoughtful sons and daughters who really want to go all out and honor their dads are encouraged to bring out their most creative photo and captioning skills to make their household 'bida' standout on social media.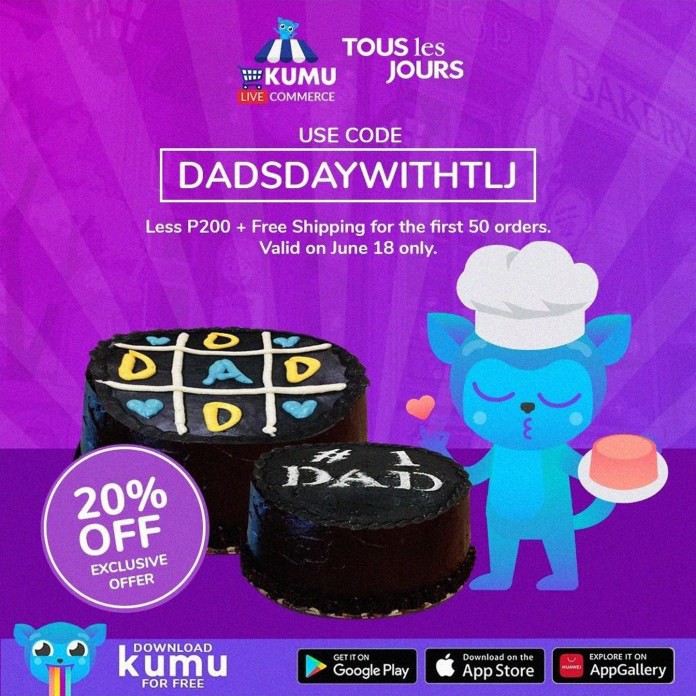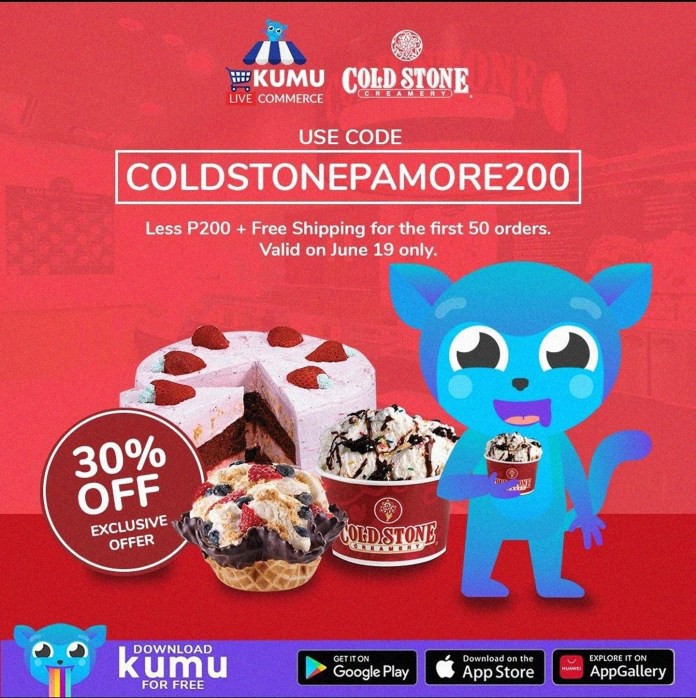 Those who are interested to join the limited promo should also use #KumuDadsDayWithTLJ and tag three of their friends (preferably those who are most likely to join the challenge). Three winners with the most awesome Father's Day post will be announced via KUMU prior to Father's Day, so stay tuned!
Original post on Adobo Magazine on June 19, 2020 — https://www.adobomagazine.com/digital-news/digital-karlito-is-treating-dads-with-special-tous-les-jours-and-cold-stone-promos-on-kumu-for-their-special-day/