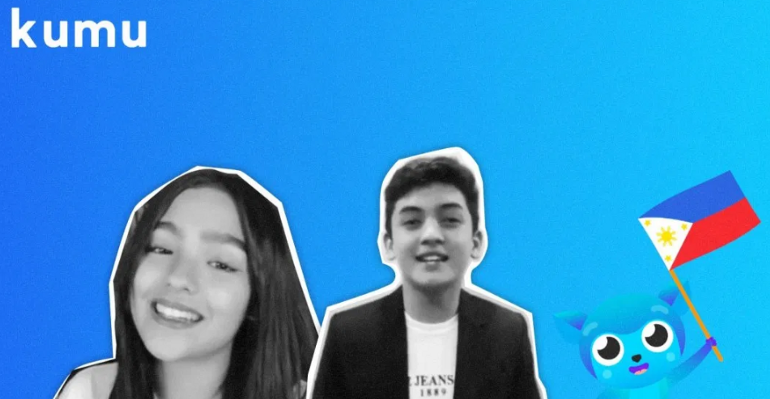 Pinoy-centric app KUMU recently achieved over a million downloads online after its launch in February last year. As more Pinoys from all over the world are getting into KUMUnities, users can get a chance to win a cool P1 million simply by joining the app's Quiz Mo Ko trivia game show on September 25 at 9:00PM. The special game show episode will be made more exciting as ABS-CBN's Kadenang Ginto stars Andrea Brillantes and Seth Fedelin take on the hosting gig. All questions would be about Kadenang Ginto episodes from the last 2 weeks.
For new KUMU users who are not yet familiar on how to win big cash via the app or those who are just curious about what makes it the current talk of the local tech town, we've curated a few good reasons why you should download the app now and start reaping its many perks and benefits!
You can win exciting prizes and big money! As mentioned, KUMU gives its users many chances to win big prizes just by joining its exciting games. Quiz Mo Ko is KUMU's flagship interactive game show streamed live every Monday to Wednesday at 9:00PM comprising ten questions that are categorized into easy, moderate, and difficult. KUMU users must answer all ten questions to win prizes as the jackpot increases in every episode where no one is declared a winner. Other thrilling game shows on KUMU are Munch Time every Tuesday and Thursday at 12:30PM; Beki Quiz every Thursday at 9:00PM; Sing Tanong every Friday at 9:00PM; May Tama Ka every Monday, Tuesday, and Thursday at 5:00PM; and Rumble Radio every Wednesday and Friday at 5:00PM.
KUMU is the fastest-growing social app in the Philippines. Contrary to what most trolls will tell you, KUMU is not an app that's only exclusive to millennials and Generation Z'ers. Anyone, of any age, and from anywhere across the globe can get into the many KUMU features and channels where they can enjoy a wide range of content. This includes the most exciting and original vids and livestreams by Pinoys for Pinoys! It's a place where you can meet new friends, learn new things, and win some prizes but definitely made sweeter with the genuine warmth and respect that Pinoys are famous for.
You can earn simply by livestreaming. KUMU users who stream their live content may also earn virtual gifts from other users who support them. All it takes is a dose of creativity and a dash of originality to hook fellow users into following your channel so you can turn animated gifts into real cash! KUMU creators are sent virtual gifts that are purchased through coins which you can buy or earn through the app. Virtual gifts are then tracked as diamonds which gets you earning real cash once you reach the 50k diamonds mark. Cheers goes out to the developers for not setting a limit to how much a KUMU creator can earn with his or her content.
It's a platform to showcase your talent. There are millions of Filipinos all over the world and KUMU is the sole app that gives the highest favor to every Pinoy's voice. The app is perhaps the best online avenue that links overseas Filipino artists and mainstream users to their kababayans at home who in turn can be their supporters, audience, or followers. To date, KUMU has helped numerous Pinoy artists who are pursuing careers abroad, and many users are meeting new young and talented artists exclusively through KUMU.
Download KUMU now and don't let one of the biggest KUMU cash prize pass you by. Join the September 25, 9:00PM edition of Quiz Mo Ko with Andrea and Seth only for a chance to win P1 million on KUMU!
KUMU is free for download via Google Play and the App Store.
Original post on Adobo Magazine on September 24, 2019 — https://www.adobomagazine.com/digital-news/digital-andrea-brillantes-and-seth-fedelin-to-give-away-p1-million-for-kumus-quiz-mo-ko-trivia-geeks/